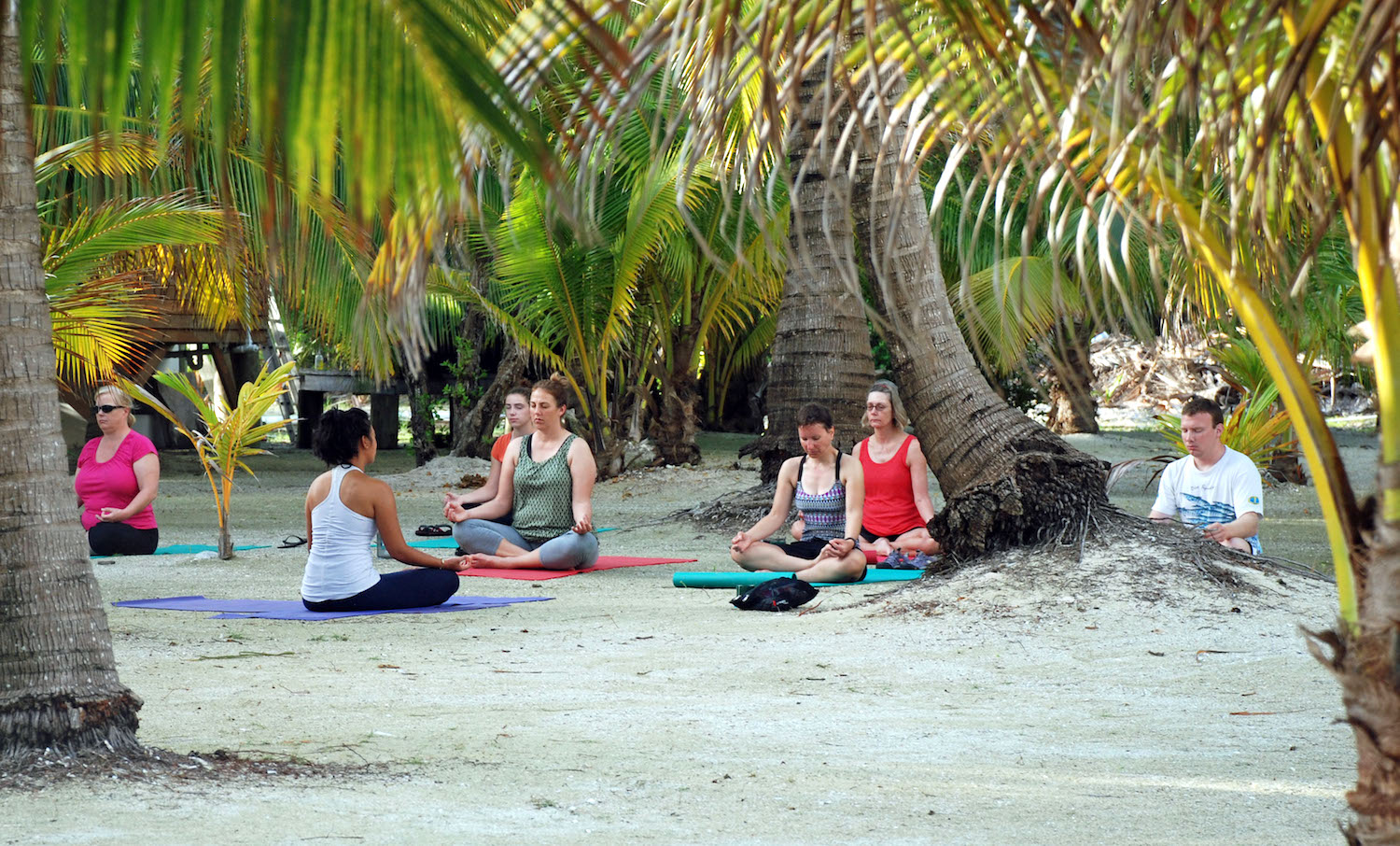 Belize is home to some of the most amazing landscapes in Central America. With lush rainforests, abundant wildlife and miles of unexplored beaches that offer world-class snorkeling, diving, kayaking and paddle boarding, it's the perfect destination to blend the complementary activities of yoga and paddling. 
Find out more about our upcoming Belize yoga retreat and yoga sessions available at our Glover's Reef Basecamp and Lighthouse Reef Basecamp.
6-Day Belize Yoga & Paddling Retreat on Half Moon Caye, Lighthouse Reef - April 10-16, 2020
This Belize yoga and paddling retreat offers just the right balance of fun, relaxation, adventure and yoga. 
Join us at our Lighthouse Reef Basecamp on stunning Half Moon Caye. Days will be spent snorkeling, exploring the famous Great Blue Hole, kayaking, paddle boarding and of course enjoying well-timed yoga classes.
All meals are included and prepared fresh from scratch by talented and authentic Belizean culinary experts.
At night relax into your ocean-front tent cabana with stunning views over the Carribean Sea.
Morning yoga is on the beach each day before breakfast. In the evening,  stretch out to sunset yoga on the beach or enjoy an after dinner Yoga Nidra to send you off into blissful rest. This Belize retreat includes accommodation, guided activities and yoga, all meals and boat transfers.
View more details on this retreat or book your spot.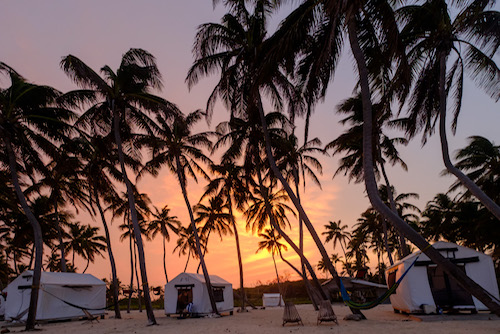 Belize Yoga Session Dates for 2020
We offer yoga sessions on most of our Basecamp departures  and it's a fantastic way to stretch and loosen up before a day of active adventures on the reef.
On the following trip departures from now through to April 2020, we will be offering complimentary daily yoga sessions with certified instructors at the Glover's Reef and Lighthouse Reef Basecamps. 
Lighthouse Reef Basecamp on Half Moon Caye:
Glover's Reef Basecamp on Southwest Caye:
Glover's Reef & Mayan Caves: Jan 13, Feb 3, 10, 17; Mar 16, 23, 30

Glover's Getaway - 5 Days: Jan 15; Feb 5, 12, 19; Mar 18, 25; Apr 1

Glover's Getaway- 4 Days: Jan 12; Feb 2, 9, 23; Mar 15, 22, 29; Apr 5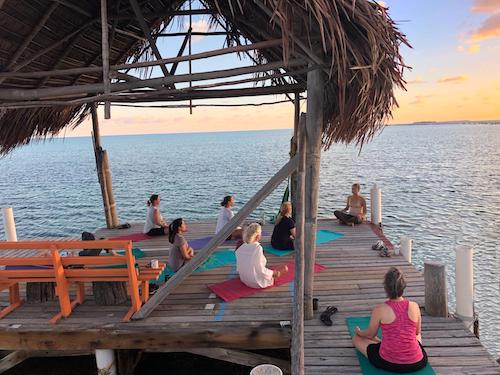 Do you need help planning a visit to Belize?
If you need help planning your trip, chat to one of our Belize travel specialists at 1.800.667.1630 or email info@islandexpeditions.com
Related Links:
The Best Places to Practice Yoga in Belize