It's a Special Time in Belize
Children bring a unique perspective to travel that helps each of us to gain more from the journey. Island Expeditions Family Trips in Belize combine fun activities, learning, storytelling and lots of flexibility to work in downtime. 
Our Belize guides have a special affinity for kids and love to share their knowledge. Along with kid-friendly menus, our cooks understand that kids may have different nutritional needs and have special requests. Fresh fruits, juices and healthy snacks are always available.
Not all trips are suitable for younger children. From our experience, age is not a definite restriction; rather experience and ability along with size and weight of your children, are the main considerations in choosing which trip is right for your family. If you have questions call or email to speak with our reservation specialists. 
Family Pricing 
Knowing that travel budgets are especially important we offer a price break to families with a 20% discount for children between the ages of 6 - 15 when your family is sharing accommodations. With children aged 5 and under please contact our office to find out which trips are most suitable. 
Popular Trips to Belize for Families with Younger Children
Our Glover's Reef and Lighthouse Reef Basecamps are popular with families, particularly over the Christmas and March break holiday season. These trips offer a choice of daily activities with lots of flexibility and choices of activities.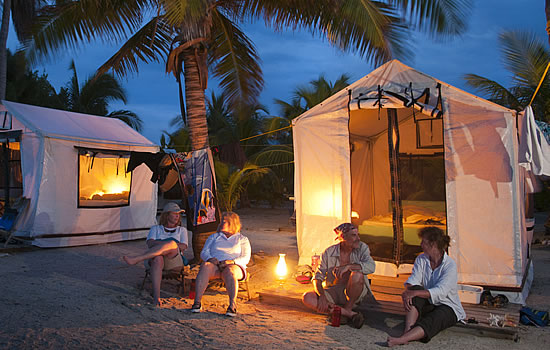 7 Days - 6 Nights    
This trip starts with an overnight inland discovery of Crooked Tree Wildlife Sanctuary, then heads out by boat to Lighthouse Reef Atoll.
More...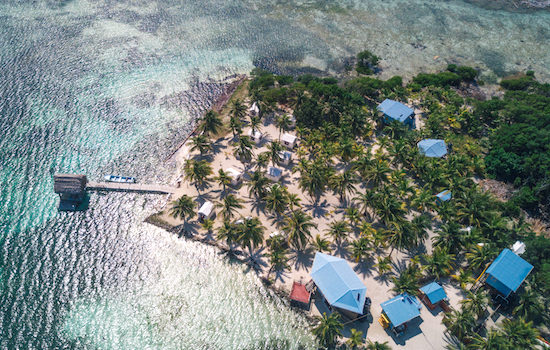 8 Days - 7 Nights    
This trip combines an inland exploration of the wild south of Belize with the opportunity to explore and stay on a remote coral atoll.  
More...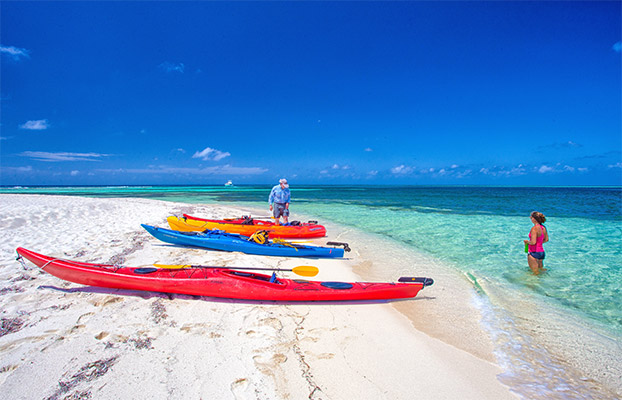 4 Days - 3 Nights or 5 Days - 4 Nights
Snorkel with the tropical fish, learn to paddleboard or sail your kayak to secluded beaches and untouched reefs.
I absolutely loved our trip. It felt like I was at camp, but the best camp ever! All the staff were warm and friendly as well as very professional. I can't wait to book another trip with Island Expeditions again.
Karen R.
Glover's Reef

It was exactly the kind of trip we were dreaming of and didn't know existed. Perfection. There is nothing more i could ask for.
Colin A.
Paradise Islands