Donate School Supplies to Students in Belize
Belize has an excellent school system with extraordinarily dedicated teachers, but the reality is many families, especially in more remote communities cannot afford to provide their children with basic school supplies.
Our "Make Space in your Case" initiative gives you an opportunity to donate school supplies to students in Belize.  Share a pound or two of your suitcase/luggage space for materials and we'll take care of the rest to make sure the supplies get to the kids and teachers in Belize who need it the most.
Island Expeditions gathers the school supplies, packs them off and distributes to the schools and students.  
Here are some ideas of materials that you can donate to make a real difference in people's lives.
Kids story books in English or Spanish
Arts and crafts materials, coloured construction paper, coloured pencils, watercolour paint brushes
Maps, notebooks, solar calculators
Used textbooks for teachers any level
Backpacks
Soccer balls, cleats, other sporting gear - can be used if still in good condition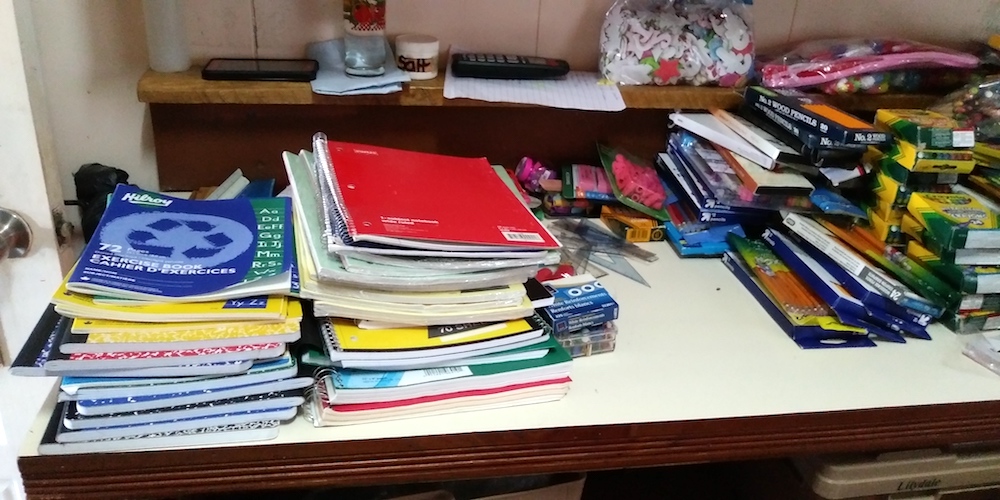 Supporting Schools in the Communities That We Work In 
Half of the school supplies we received in the past season were donated to Christ the King Anglican Primary School, in Dangriga. The other half of the donations are on their way to the Santa Teresa Primary School in the Toledo District of Belize.
Both these two communities are close to the heart of Island Expeditions. 
Dangriga has been home to our Belize operations office since 1987. We employ a number of people in the local community to work at the office in roles including logistics, guest services, hospitality and many of our guides are from Dangriga.   
Santa Teresa Village is a remote Mayan village, located on the Moho River with a population of approximately 330.  We visit this village on our Epic Belize trip.  We employ local Mayan people from the surrounding villages to lead the trip through this area.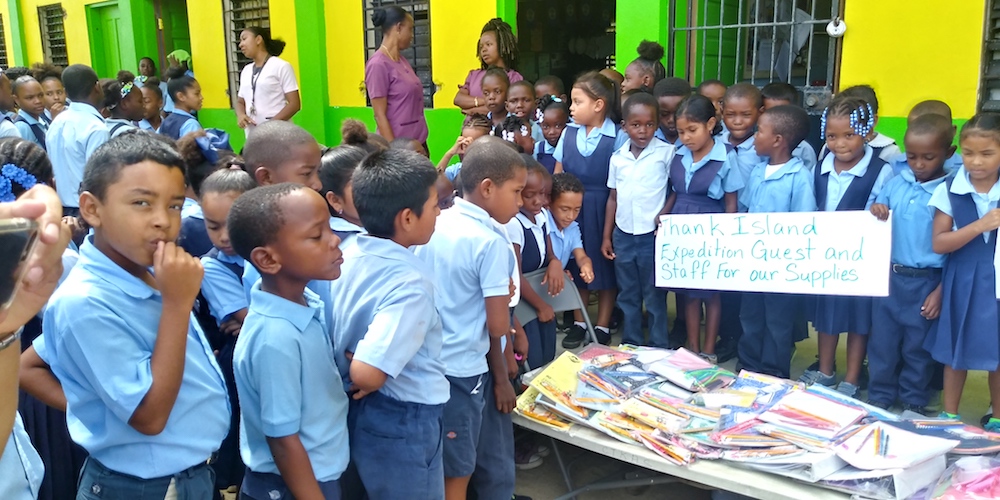 How To Donate
Lighthouse Reef & Maya Reef Explorer Guests
If you plan on bringing school supplies to donate, please leave them with our Island Expeditions' representative who meets you at the boat launch in Belize City, not at the hotel you stay at before boarding the boat. 
For Guests on All Other Trips
Please leave the donation with our staff in Dangriga before boarding your boat. The supplies will then be taken to the Island Expeditions Office in Dangriga and collected for distribution.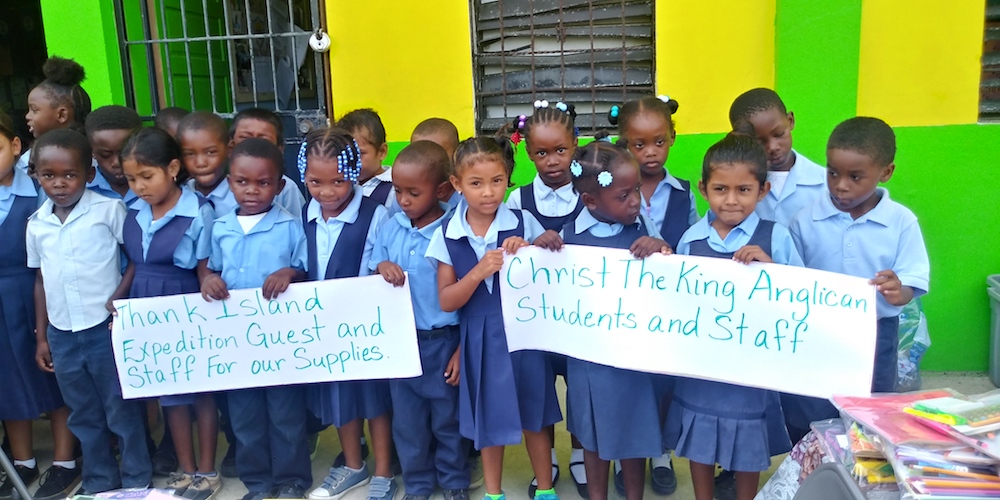 Thank You to Our Guests for Making Space in Your Case!
From all of us at Island Expeditions, we would like to thank you for your generosity in providing school supplies. Please know that your efforts have made a difference and have touched many lives. If you have further questions about our "Make Space in your Case" program, please contact us at info@islandexpeditions.com or 1.800.667.1630