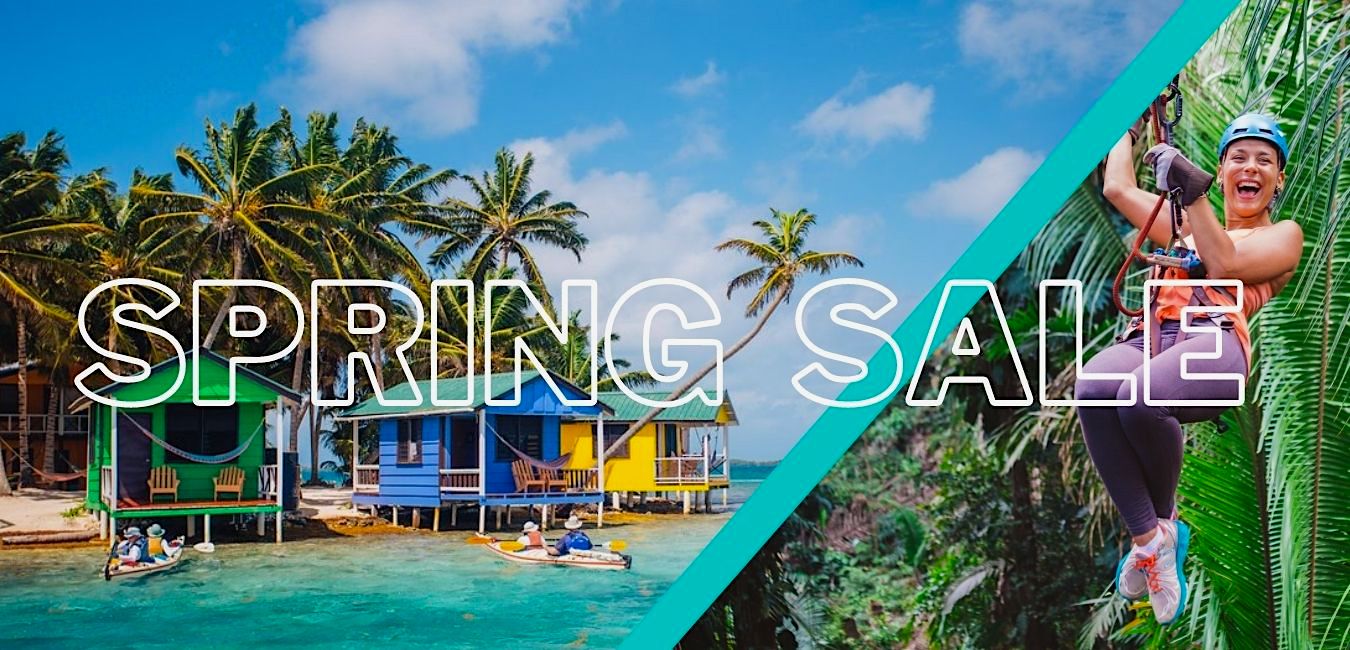 Spring Sale R&R Special
Rainforest & Reef Explorer - NOW ONLY $999 USD p.p.
Exclusive Trip Dates for following set departures:
April 16-22, 17-23, 24-30
May 15-21, 17-23, 29-4
June 5-11, 6-12, 15-21
August 1-7, 9-15, 14-20, 15-21
Call 1.800.667.1630 to claim your spot!
Specials have limited availability and are for new bookings only.  Cannot be combined with other promotional offers.   
Sign Up For Our Newsletter To Be Updated On Specials
Sign up for Island Expeditions' Email Newsletter to receive updates on trip specials, current news about Belize, and Island Expeditions' trips.