Pioneers in Sustainable Tourism
What began as a road trip for a few guides headed south for the winter to stretch out the paddling season, has evolved into a model of sustainable tourism.
Transformational travel might be the latest buzzword, but we've been practitioners, and believers,that experiential travel changes lives, since establishing Island Expeditions in 1987. 
We introduced the modern sea kayak to Belize in 1987, and 20 years later, brought the first stand-up paddleboards to the country's seldom explored coral reefs and tropical cayes. 
For the first 15 years of our operation, we worked intimately with the local community, to build lasting relationships. We recruited dive fisherman and bush hunters, with no background in tourism, to work as our guides. 
It's a pleasure to continue to collaborate closely with the local community, and employ the next generation of guides -- skilled instructors, fully qualified Swift Water Rescue technicians, Belizeans who are adept at bridging the world they grew up in - cooking over open fires and sleeping in hammocks with their siblings - with your world and expectations of comfort and leisure. 
Named by National Geographic Adventure as one of the Best Adventure Travel Companies on Earth, our trips have been acclaimed by Outside Magazine and the Globe and Mail. And just as importantly, 30,000 guests, and counting. Be part of a 30 year tradition of seeking out timeless and unspoiled places. Let Belize and Island Expeditions rekindle your wonder and coax your inner adventurer into the wild. 
Explore these other links:
"classic 'soft' adventure that's perfect for the whole family. From hammock-slung porches to some of the best sea kayaking and snorkeling in the world." 
Eugene Buchanan
Former Editor-in-Chief, Paddler magazine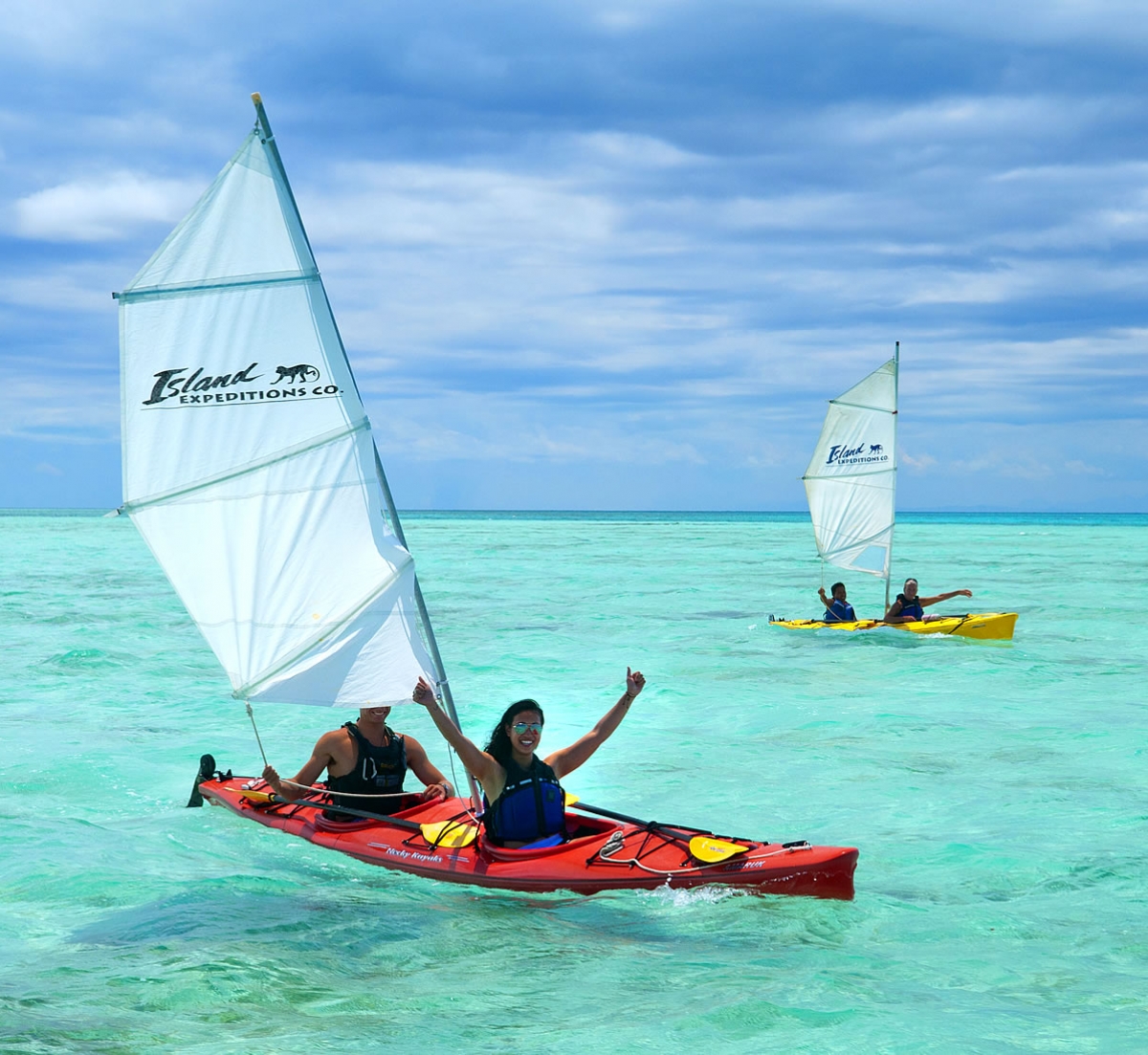 2019-02-15
The Belize Barrier Reef Reserve System is made up of three remote coral atolls and a continuous barrier reef structure that runs parallel to the coast.  It's also is one of the most pristine reef ecosystems in the Western Hemisphere. 
2019-02-08
Imagine a getaway to wild and tropical paradise on an island in the Caribbean Sea, where you can explore some of the most pristine reef-life in the world and you'll fall asleep against the backdrop of a billion stars.
2019-01-31
Is Belize on your travel bucket list? If you're planning your first trip to Belize or just wanting some new ideas for your next visit, check out this amazing video by UNILAD Adventure.