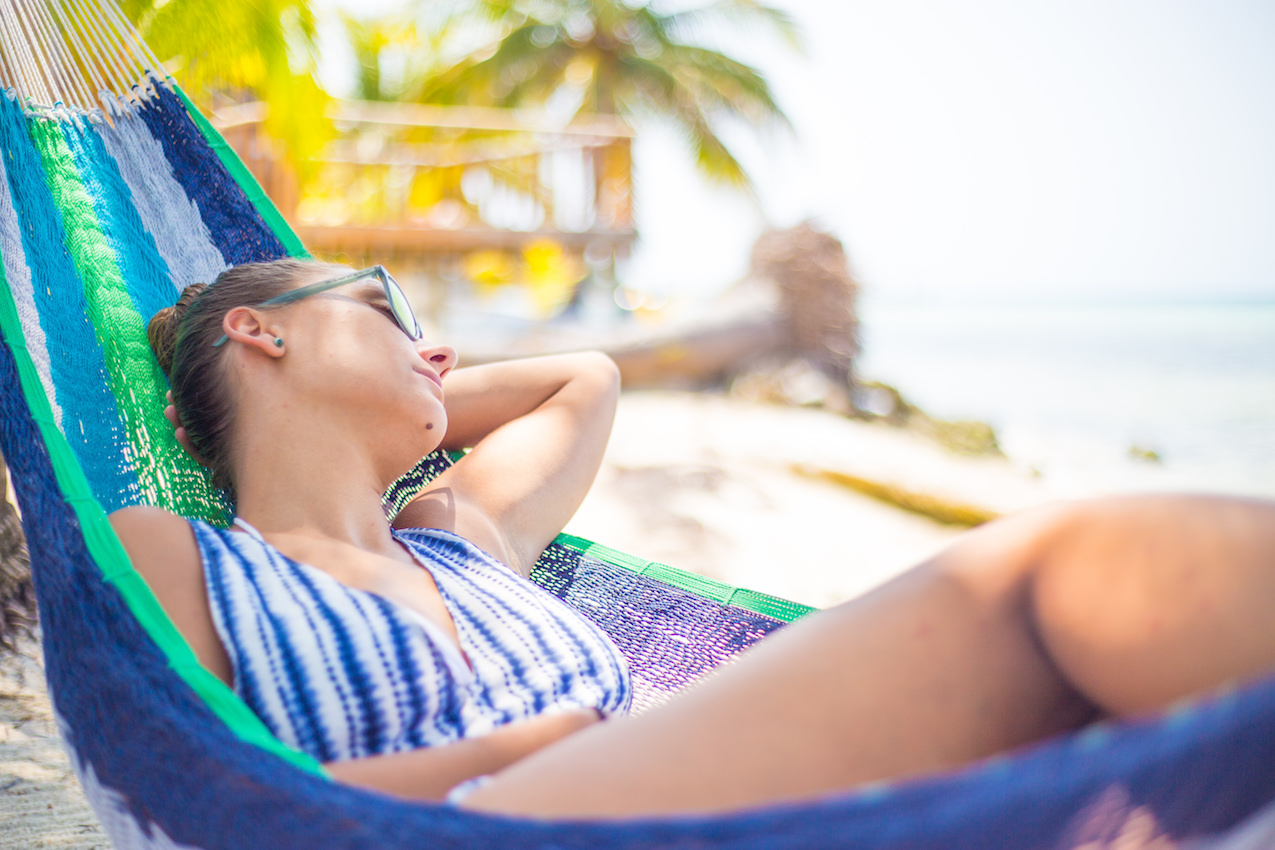 Happy New Year from all of us at Island Expeditions! As we enter a new decade, many of us are making our physical, mental and spiritual health a top priority. There's no better way to keep those resolutions on track by planning a wellness vacation. 
Find out why Belize is the perfect destination for a mind-clearing, recharging, wellness getaway:
Digital Detoxing:
Vacations are the perfect time to change your routine and take time out from technology. If you're looking for a digital detox, Belize is the right place. Our Belize trips travel off-the-beaten-path to special and remote pristine locations including Half Moon Caye, on Lighthouse Reef and Southwest Caye, Glover's Reef. WiFi and cell service is limited or not available, so take this opportunity to unplug from technology and go play on the reef and reconnect with your partner, family and friends!
Belize Yoga:
Join us for complimentary yoga sessions at our Glover's Reef and Lighthouse Reef Basecamps this winter. During a sunrise yoga session, you will be guided through a beautiful morning practice to unwind, relax and become rejuvenated. This is the perfect way to begin a day of paddling and snorkeling on the reef. View our 2019/20 Belize Yoga Dates at Lighthouse Reef and Glover's Reef Basecamps and learn more about the yoga instructors.
Ecotherapy in Belize:
This concept of ecotherapy refers to any outdoor activity which improves your mental and physical wellbeing. Nature has incredible healing qualities so much so that ecotherapy treatment is being prescribed for stress and anxiety. A great place for a dose of ecotherapy is the Mayflower Bocawina National Park. Relax and recharge in the tropical rainforest at the Bocawina Rainforest Resort. This beautiful jungle eco-lodge offers the perfect base to enjoy a range of outdoor activities including zip-lining, waterfall rappelling, bird watching, swimming in the natural waterfall pools and hiking. 
Belize Yoga and Paddling Retreat:
This April, join us on a Belize Yoga & Paddling Retreat at our Lighthouse Reef Basecamp on spectacular Half Moon Caye. We have partnered together with Shawna at Gypsy-Souls-Yoga to offer the perfect balance of activity and relaxation on this special trip departure. 
Blue Mindfulness
A landmark book by marine biologist Wallace J. Nichols - Blue Mind outlines how water-based activities can change physical and mental health. Blue Mindfulness is the concept of harnessing the power of water to soothe and calm us. Paddle, kayak, snorkel and paddleboard the Belize Barrier Reef and experience Blue Mindfulness in one of the most pristine marine environments in the world!
Do you need help planning a wellness vacation to Belize?
If you need help planning your trip, chat to one of our Belize travel specialists at 1.800.667.1630 or email info@islandexpeditions.com