Here, on our website we profile two organizations whose tireless efforts and sleeves-up hard work have led to the creation of numerous parks, wildlife sanctuaries and marine reserves throughout the country.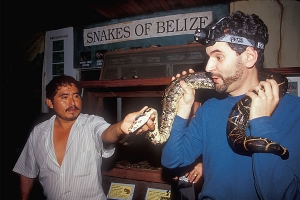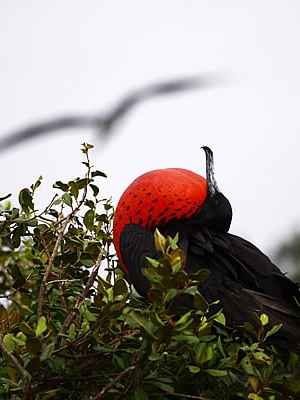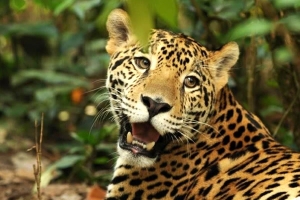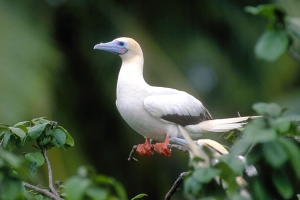 It's no secret in Belize that eco-tourism is adding compelling new economic incentives for protecting rainforests, wetlands and tropical coral reef habitats. As we explore our world, we are more than ever, mindful of the need to financially support wildlife and habitat conservation, education and sustainable development in the communities we visit. In addition to this support, a selection of our trips are operated in partnership with the Belize Zoo and the Belize Audubon Society, utilizing their facilities and drawing on the resources of their expert leaders and educators.
The Belize Zoo & Tropical Education Center
Founded in 1983, the Belize Zoo's origins grew from a need to provide a home for captive and semi-tame wildlife, which had been used in making wildlife documentaries in Belize. Today, the Belize Zoo is internationally acclaimed as a phenomenally successful conservation and education organization. Throughout the last 20 years the zoo has provided a home to orphaned and injured animals native to Belize. Many animals have also been born at the zoo and today the zoo is home to all five species of wild cats, Baird's tapir, howler monkey, crocodile, king vultures, jabiru stork and all sorts of other strange and wonderful mammals, reptiles and birds. Early in the process of establishing the zoo, the founders came to realize that many Belizeans were unaware of the great diversity of wildlife in their own land. From this recognition grew a commitment to provide Belizeans with the opportunity to experience firsthand the magnificent bounty nature has bestowed upon their small country. In 1998 over 10,000 Belizean school children and 600 teachers visited the zoo as part of education programs and popular zoo events. For travelers arriving in Belize there is no better place to start than the Belize Zoo and Tropical Education Center (TEC). The zoo spread over 29 acres is organized around the theme of "a walk through the habitats of Belize", with trails leading into pinelands, the forest edge, the rainforest, lagoons and riverine forest. Located one hour south of Belize City the facilities are open daily from 9am to 4:30pm. Entrance costs are adults -$10.00 US and children -$5.00 us. If you would like to learn more about the zoo why not become a sponsor and receive a membership card, the Belize Zooletter and free entrance for a year.
Contact the Belize Zoo and TEC at:  
P.O. Box 1787  
Belize City, Belize  
Central America
E-mail:  info@belizezoo.org  
Website:  www.belizezoo.org
BELIZE AUDUBON SOCIETY
For close to fourty years the Belize Audubon Society (BAS) has served Belize as environmental conscience and teacher and today is involved in all aspects of nature conservation and education in the country. When you visit protected areas in Belize you're likely to be greeted by friendly BAS park wardens, staff or volunteers. They are responsible for managing the nation's best known attractions, including the world renowned Cockscomb Jaguar Reserve, Blue Hole National Park and Half Moon Cay The BAS also publishes a useful guide to the protected areas of Belize and their quarterly newsletter sent to all members is a great way to stay in touch with Belize after you've returned home from your trip.
For membership information contact:
Belize Audubon Society  
12 Fort Street  
PO Box 1001  
Belize City, Belize  
Central America
Email:  base@btl.net  
Website:  www.belizeaudubon.org