Belize Adventure Experts
We're good at what we do because we love doing it. And it doesn't hurt that we have 30 plus years' experience outfitting trips to the most spectacular settings on the planet…right here in friendly little Belize! Our professional local guides will show you the Belize that no guidebook or internet recommendation can. Let Central America's wild heart win yours.
Adventure doesn't have to mean adrenaline

It means immersion. We know Belize like the back of our hand because it's our own backyard. Our own slightly more exotic, tropical, uncrowded, never snowy or polluted, backyard. With the help of our local guides - the Mayan, Creole and Garifuna people of Belize - let us help you dive into a life-changing experience. 
You may never want to leave. 
It's okay. We know the feeling. 
Thirty years ago, we fell in love with this place, its coral atolls, ancient Mayan ruins, limestone caves, amazing wildlife and generous people. Join us on one of our Belizean adventures. We think you'll fall in love with it too.
For a Free Belize Adventure Guide, Click Here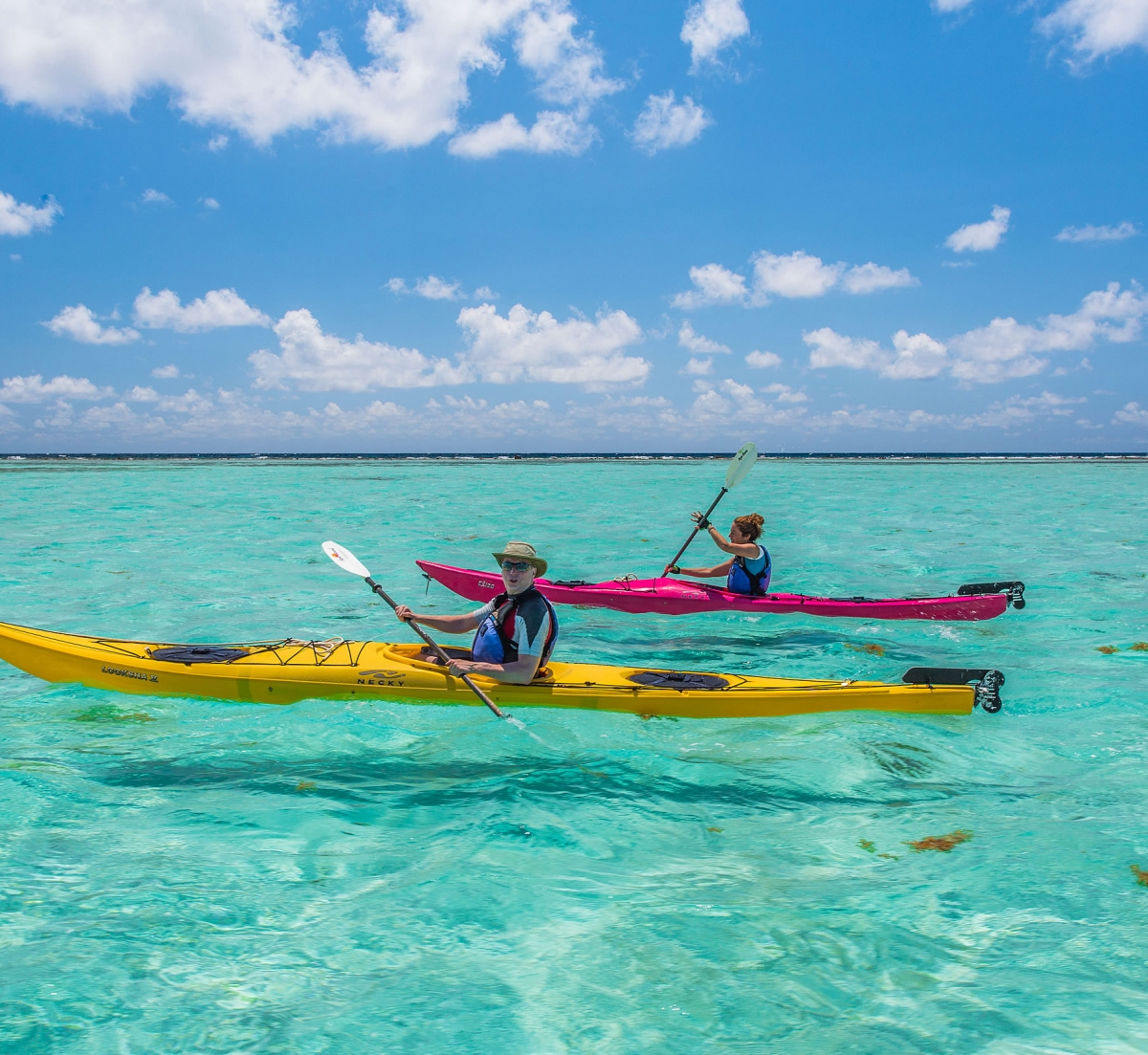 What People Say About Us
Words from our clients
2018-11-09
November is a wonderful month to visit Belize. Although the rainy season still lingers in early November, by the end of the month the dry season has often arrived. 
2018-11-07
Experience the rich Mayan history and allure of the unspoilt areas of Western Belize on this new trip itinerary.
2018-11-01
Join us for yoga sessions at our Glover's Reef and Lighthouse Reef Basecamps this winter. An experienced yoga instructor is available throughout the day.