This weekend in the coastal town of Dangriga, (where our Belize office is located), there will be lively celebrations on every street corner.  The weekend will be filled with parades, live music, drumming, dancing and traditional Garifuna food. On the morning of November 19th, people will cheer on the re-enactment of the arrival of the first Garifuna in Belize. Garifuna Settlement Day is celebrated each year on November 19th and marks the arrival of the Garifuna people to the shores of Belize from 1832.
This holiday is celebrated throughout Belize, but especially in Dangriga, the spiritual capital of the Garifuna people.
Dangriga
The mainland coastal town of Dangriga is located on the shores of the Caribbean Sea. It is one of the main service points for boats travelling daily between the cayes and the Belize mainland. The area with its sheltered waters is gaining a reputation as a paddlesport playground.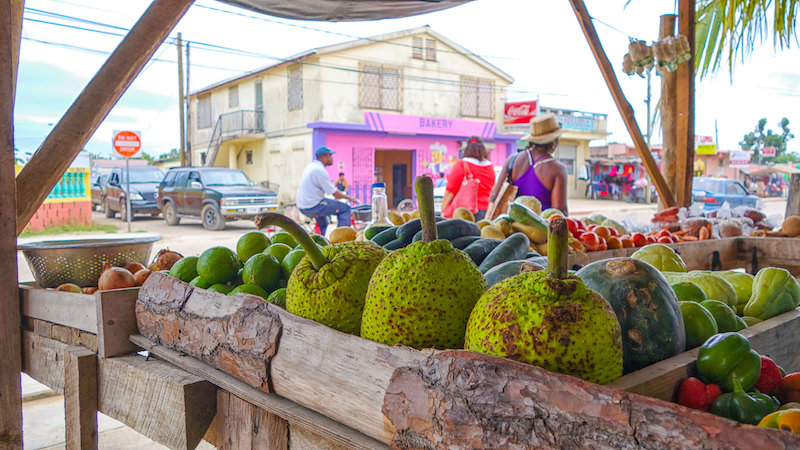 Market in Dangriga, Belize
Island Expeditions Office in Belize
Our Belize Operations Base is located on the waterfront, next to Pal's Guest House on Magoon Street in Dangriga, Stann Creek District.  If you are in the area, stop by and meet the Island Expeditions team. We also arrange kayak rentals from the office if you are interested in a Belize self-guided paddling trip.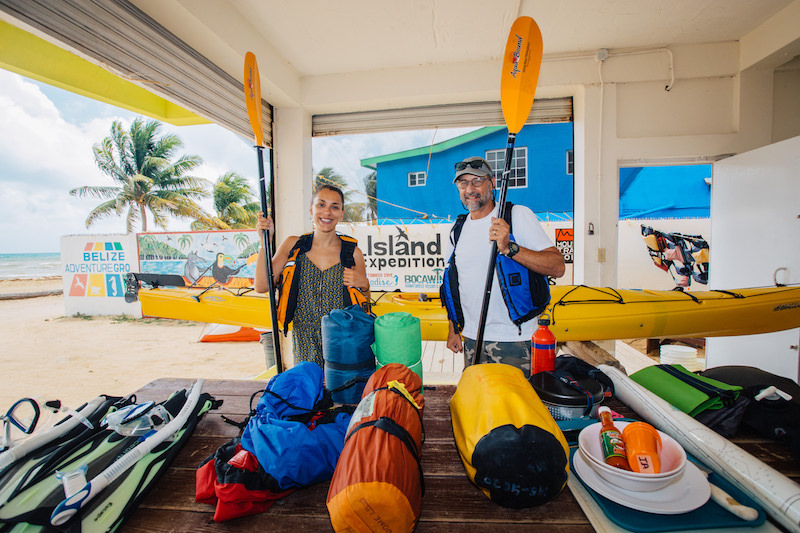 Island Expeditions Office in Dangriga, Belize
The Rich Culture of the Garifuna People
Music, song and dance are a significant part of local life in the Garifuna communities of Belize and are featured heavily in the celebrations around Garifuna Settlement Day. Many of the songs and dances tell stories about Garifuna history and culture.
Learn more about the Garifuna Culture in these videos:
We also found this video describing the importance of rhythm and dance to the Garifuna people, and there is some great footage of Garifuna Settlement Day about halfway through. 
Desere during Garifuna Settlement Day celebrations from Cumbancha on Vimeo.
Cultural Night at our Glover's Reef and Lighthouse Reef Basecamps
Join us in Belize and a experience a cultural night at our Basecamps on Lighthouse Reef and Glover's Reef. This is a favorite evening for guests and includes a night of drumming, music, dancing and our guides will share stories about the history of the Garifuna people.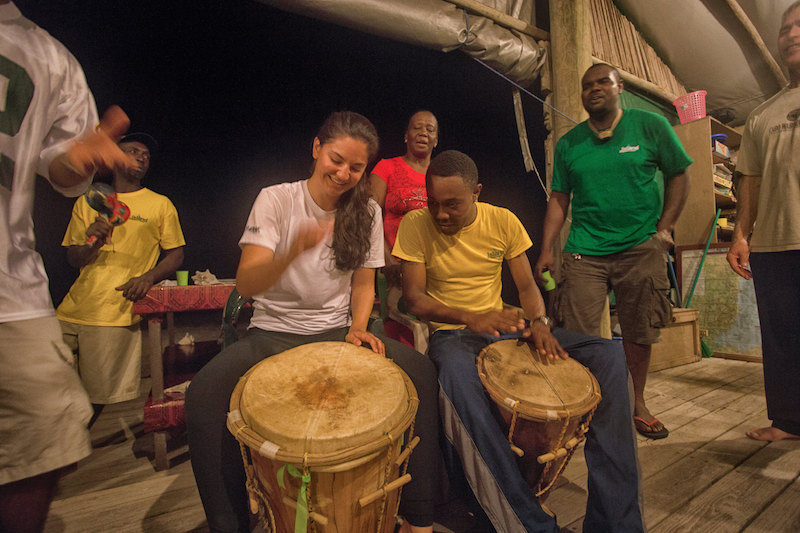 Cultural night at our Lighthouse Reef Basecamp on Half Moon Caye
Planning a Vacation to Belize?
Ready to start planning your Belize adventure vacation? Call 1.800.667.1630 or email info@islandexpeditions.com and one of our Belize trip planners will be happy to help!
Related Links:

Meet the Team at the Island Expeditions Office in Dangriga, Belize
Celebrating Garifuna Settlement Day in Belize
An Insight Into the Traditional Garifuna Drumming of Belize
Garifuna Settlement Day in Belize: 5 Traditional Garifuna Foods to Try