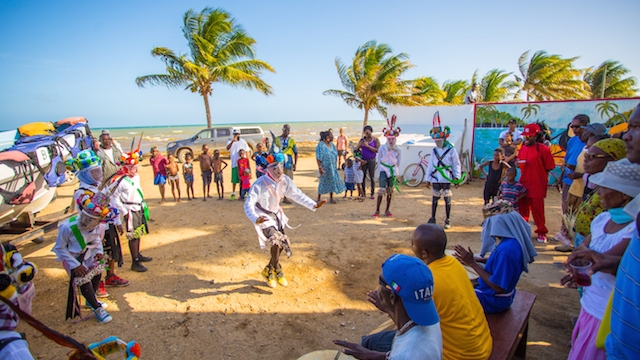 Garifuna Settlement Day is a public holiday, commemorated each year on November 19th. On this day and the week leading up to it, Belize celebrates one of its most vibrant cultural groups, the Garifuna.

November 19th marks the day the first Garifuna people arrived on the coast of Belize in 1802.

The Garifuna people trace their ancestry to the West African and indigenous Caribbean people, the Arawak. Around 1798 part of the Garifuna population was exiled to the Roatan, an island off the coast of Honduras. From Roatan, the Garifuna migrated to the mainland of Honduras and settled all along the Caribbean coast of Belize (then British Honduras), Guatemala and Nicaragua, and as far as Panama. They travelled by dugout canoe, carrying their food of cassava, plantain and sugarcane on this incredible journey. According to legend, the first Garifuna people arrived in Belize on November 19, 1802.

Garifuna Settlement Day is celebrated across Belize, but in particular in the spiritual capital of the Garifuna, Dangriga.

Here we look at 5 traditional Garifuna dishes that are enjoyed on this holiday and throughout the year in Belize:

Bundiga

Bundiga is a fish soup made with fresh seasonal fish, coconut milk, green bananas and okra. This dish can be served alone or with cassava bread or coconut white rice.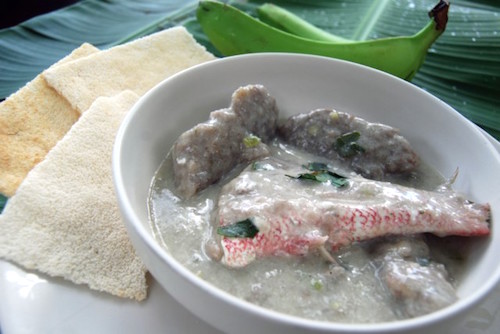 Bundiga - Photo courtesy of Grace Kennedy Belize

Conch Soup

Conch soup is a traditional coastal dish in Belize and made with a base of coconut milk, plantains and seasoning.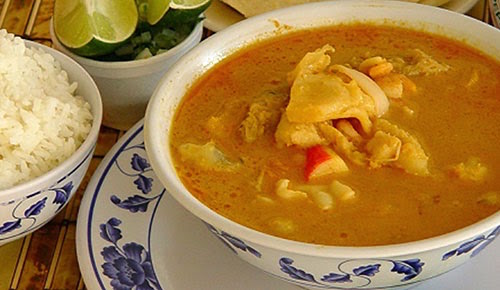 Belizean conch soup

Hudut

Hudut is traditional Garifuna dish made with mashed plantains and fish in a coconut stew.

Making Hudut at home

Ereba (Cassava Bread)

Ereba is made from grated cassava root and yucca. The bread is flat, hard and thin as a cracker. Cassava bread is very popular and accompanies many Garifuna dishes.

Cassava Bread Making in Dangriga

Darasa

Darasa are banana tamales and are a traditional Garifuna snack. The tamales are made by grating slightly green banana with a mixture of coconut milk, lime juice, orange juice, and seasonings. The mixture is then wrapped in a banana leaf and boiled in water until solid.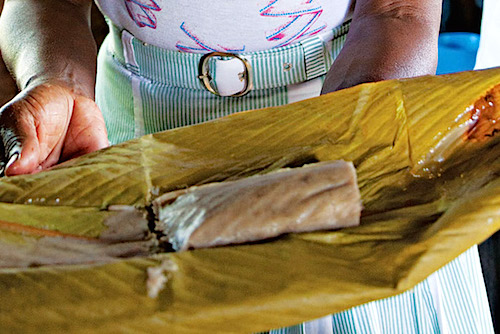 Darasa - Photo courtesy of the San Ignacio Resort Hotel

Related Links:

Experiencing the Garifuna Culture of Belize
An Insight Into the Traditional Garifuna Drumming of Belize
Celebrating Garifuna Settlement Day in Belize

If you go:

If you are in Belize during Garifuna Settlement Day, make sure you visit Dangriga to experience the incredible culture and festivities. One of our Belize vacation specialists would be happy to help you incorporate a visit to Dangriga into your itinerary.

Contact us today at 1.800.667.1630 or email info@islandexpeditions.com