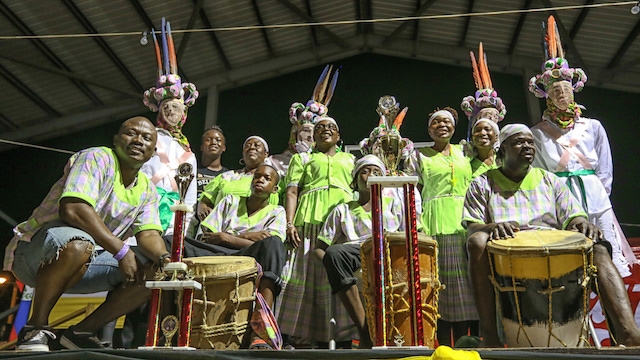 Since 1987 when we first took guests to experience the wonder of Belize, we had an immediate connection with the people and culture. To this day, we still continue to have a special interaction with the Mayan, Creole and Garifuna people of Belize both through our adventure trips and with our incredible Belizean guides.

Here we look at the fascinating Garifuna culture and how the people of Belize celebrate Garifuna life through song, dance, music, language, food, dress and fantastic costumes:

The Garifuna People

The Garifuna are descendants of a shipwrecked slave ship, who intermarried with the Arawak Indians of the island of St. Vincent, in the Caribbean. Escaping persecution, they fled to the island of Roatan, and then the rest of Central America. Today, the Garifuna people live mainly in small towns on the Caribbean coasts from Belize to Guatemala, Honduras and Nicaragua. In Belize, the town of Dangriga in southern Belize is considered the spiritual capital of the Garifuna people, as it has the greatest concentration of them in Belize. Other Garifuna villages and towns in Belize include Hopkins, Punta Gorda, Barranco, Livingston, Monkey River, Seine Bight, and Punta Negra. Of course, Garifuna people are throughout Belize, but these villages developed with their unique culture, that continues today through song, dance, food, and language.

Garifuna Music

Music is a very important part of Garifuna culture. Traditional Garifuna music is defined by the use of percussion instruments and drums, specifically the beats of Primero (tenor) and Segunda (bass) drums. It is often accompanied by shakkas (maracas) and singing.

One well known and great example of Garifuna music is from Umalali: The Garifuna Women's Project . It's a musical collection of stories, built upon the voices of local Garifuna women and produced by Ivan Duran.

Another well-known genre of Garifuna music is Punta and also a contemporary version of punta known as punta rock, a mix of traditional drumming, heavy bass, turtle shells, electric guitar, and enthusiastic lyrics.

Find out more about Garifuna music of Belize in these articles:

Popular Garifuna Musicians of Belize

An Insight Into the Traditional Garifuna Drumming of Belize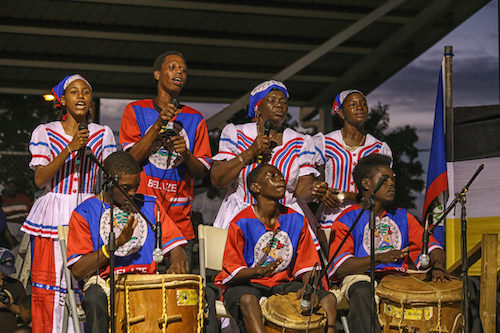 Traditional Garifuna music

Garifuna Dance

Along with music, dance is also an important part of the Garifuna culture. One of the most well known traditional Garifuna dances is the Jankunu Dance which is performed over the Christmas holidays.

Learn more about the Jankunu dance:
Jankunu and Charikanari - Celebrating the Holidays in Dangriga, Belize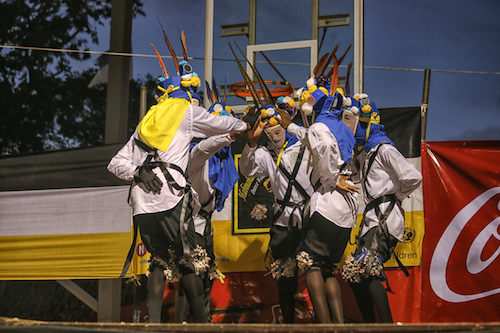 Garifuna Dancers performing at the John Canoe Festival

Traditional Dress and Costumes of the Garifuna People

One of the best times to see the traditional dress and costumes of the Garifuna people is during the festivities of Garifuna Settlement Day and the Jankunu dance over the Christmas holidays. The costumes feature headdresses, shells around the dancer's knees and white shirts with white or black pants bearing a black, green or pink ribbon across the chest.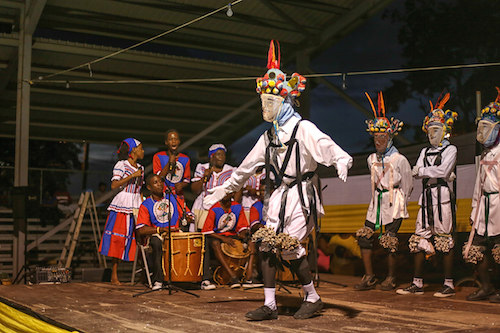 Traditional Costumes of the Garifuna People worn at the Jankunu festival

Garifuna Food

Traditional Garifuna dishes are based on fish, chicken, cassava, bananas and plantains. Some of the best-loved Garifuna dishes include Hudut (fish and coconut stew) and cassava bread.

Check out this article and find out which are the must-try Garifuna dishes when you visit Belize:

Garifuna Settlement Day in Belize: 5 Traditional Garifuna Foods to Try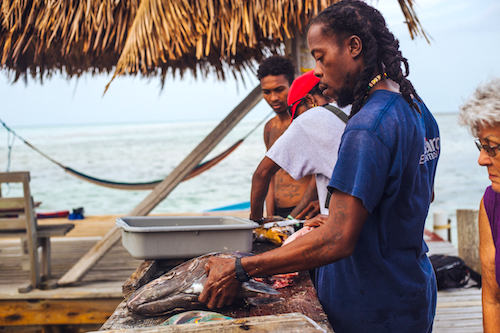 Fish is a staple part of traditional Garifuna food

Language of the Garifuna People

Garífuna is an Arawak language with many vocabulary words and affixes from the Carib language. Arawak and Carib are just two of the various indigenous languages of Central and South America. Today it is estimated that there are about 200,000 speakers of the Garifuna language in Central America.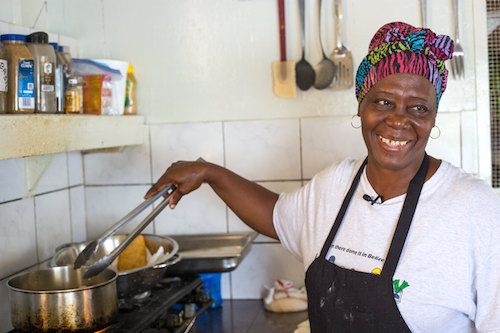 Preserving the Garifuna language is important to the people of Belize

Find out more about the Garifuna Culture in Belize in this video:


If you go:

Join us on a Belize adventure vacation and celebrate Garifuna life in Belize. Our Belizean guides love to share their culture, stories and history of the Garifuna people with guests. At the Glover's Reef Basecamp on Southwest Caye and Lighthouse Reef Basecamp on Half Moon Caye, you will be able to experience a cultural night. The evening is filled with traditional Garifuna drumming, music and dancing!

We're here to help you plan your vacation to Belize.

Call us at 1.800.667.1630 or email: info@islandexpeditions.com for more information.

Related Links: