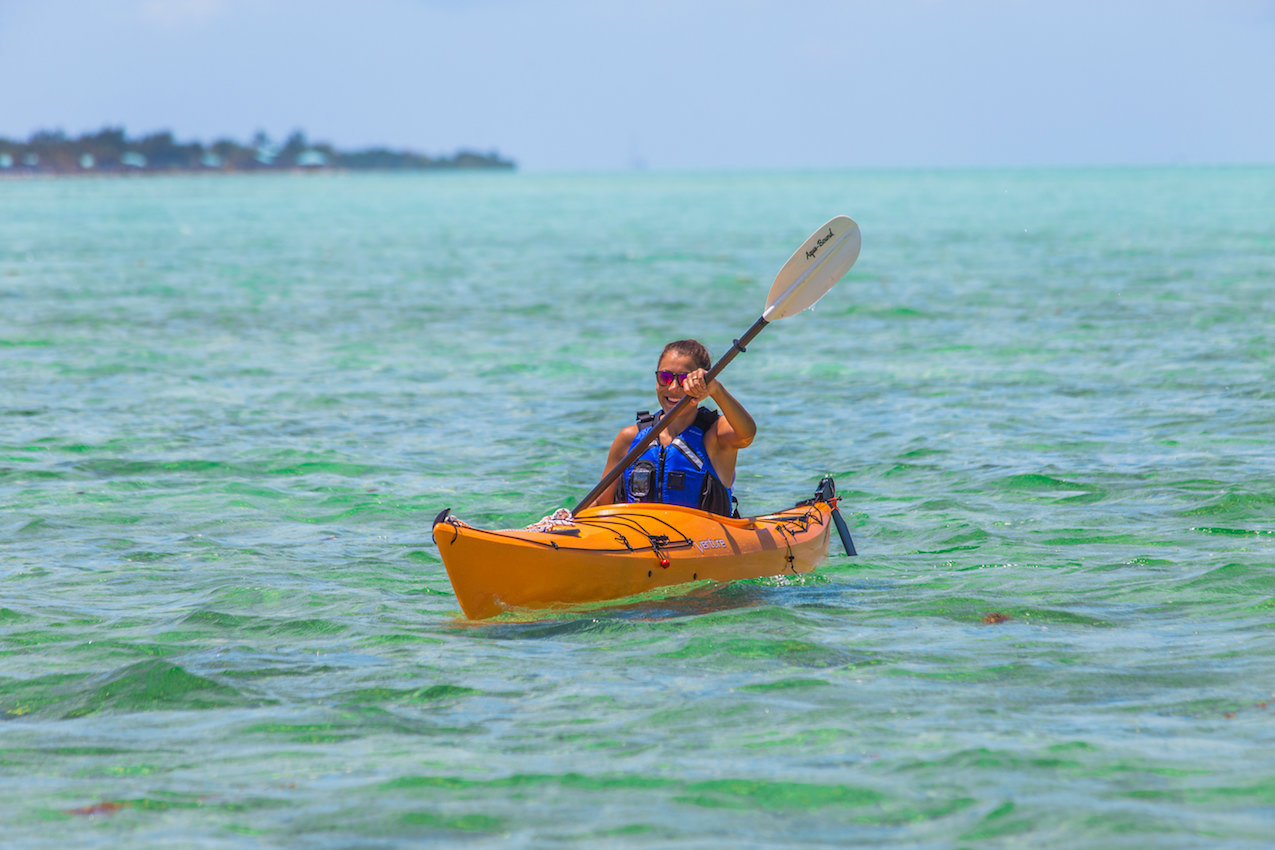 Belize is a perfect destination for a solo traveller. Come here for adventure activities like snorkeling, scuba diving, sea kayaking and paddleboarding – and to explore the rainforest, ancient Mayan ruins or to get up close and personal with Belize's incredible wildlife.
It's a friendly country that's easy to get around with reliable public transport and an extensive domestic flight network.  As an English speaking country, there is less of a language barrier to overcome than other Central America countries.
Here's some tips and information on planning a solo adventure to Belize:
Getting Around Belize
One of the fastest and easiest ways to get around Belize is by flying with one of the domestic airlines - Tropic Air and Maya Island Air. 
Belize has a good bus system, that is both inexpensive and reliable. This is how the locals get around and this travel option is a great way to immerse yourself into the culture of Belize.  Buses can be caught at bus terminals but can also be flagged down on the roadside.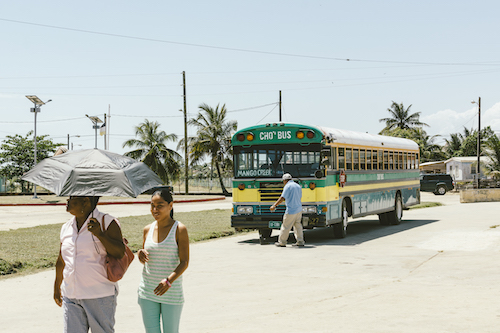 Belize Budget Accommodation Options for Solo Travelers
One of our top Belize accommodation picks for solo travelers on a budget is Tobacco Caye Paradise.
Tobacco Caye is located in the middle of the Belize Barrier Reef at the northern edge of the South Water Caye Marine Reserve. This stunning palm-fringed 5-acre island is home to Tobacco Caye Paradise - a small, friendly lodge with six private "over the water" beach cabanas. All cabanas have a private deck with a hammock and an amazing view of the Caribbean Sea. Accommodations are clean, comfortable and charmingly rustic. 
If you are a backpacker and traveling on a budget, contact Tobacco Caye Paradise directly and ask about their budget accommodation. They offer guest rooms located in a second story building on the beach within walking distance from the water (50 ft). The accommodations have a shared bathroom/shower.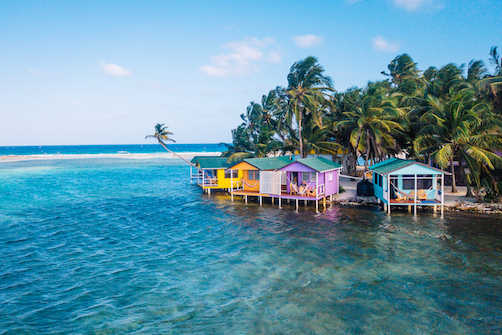 Go on a Belize Retreat
Signing up for a retreat is an incredible way to venture out on your own and to also meet other solo travelers. 
Check out these two upcoming Belize retreats:
2 Feb 2020–5 Feb 2020 
Southwest Caye-Glover's Reef, Belize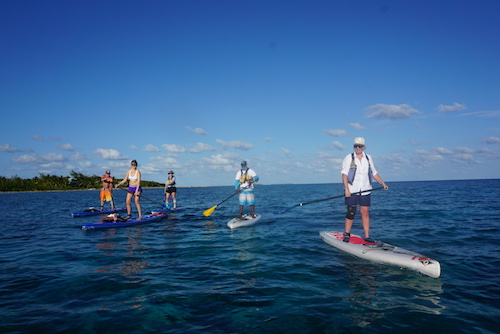 10 Apr 2020–16 Apr 2020 · 
Blue Hole- Lighthouse Reef, Belize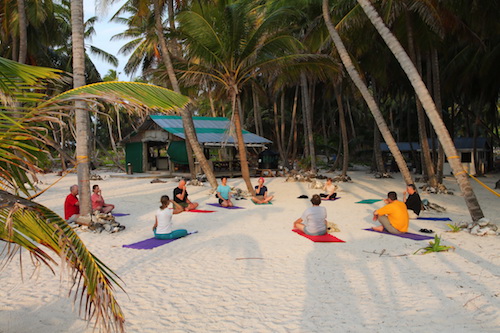 Join a Small Group Belize Trip
Our trips are perfect for solo travelers - you'll have your own place and space but also have the camaraderie of a fun group and the expertise of the top guides in the country.
For solo travelers, we offer the option to share twin accommodations with another traveler or request single accommodations for an additional fee. If you are willing to share and we can match you up - no problem and no extra cost. If you wish to have your own room, based on availability at the time of booking, we have a discounted supplement that will apply.
These are our top picks for the best Belize trips for solo travellers:
Paradise Islands: 6 Days - 6 Nights 
This is a lodge-to-lodge sea kayak, snorkel and Stand Up Paddleboard journey in the Southwater Caye Marine Reserve.   
Glover's Reef & Mayan Caves: 7 Days - 6 Nights 
This trip combines an inland exploration of Mayan ruins and rainforest caves with the opportunity to explore and stay on a remote coral atoll. 
Lighthouse Reef Adventure: 7 Days - 6 Nights   
This trip starts with an overnight inland discovery of Crooked Tree Wildlife Sanctuary, then heads out by boat to Lighthouse Reef Atoll.
Planning a solo visit to Belize?
Call 1.800.667.1630 or email info@islandexpeditions.com and one of our Belize Travel Planners will be happy to help.