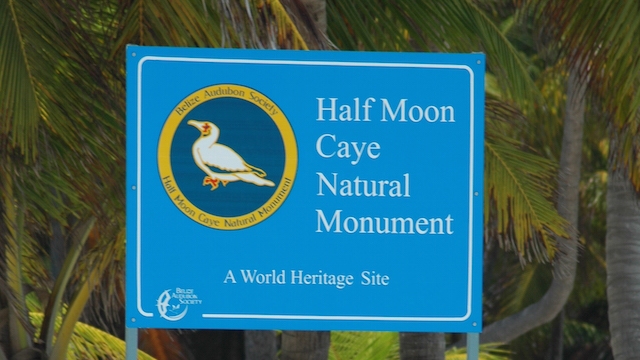 Island Expeditions conservation work in Belize started 30 years ago. In the first years of running paddling trips we recognized that we could not take for granted the remarkable abundance of pristine habitats and wildlife that we have been have so fortunate to make a part of your trip experience.

Island Expeditions was one of the first adventure travel companies in the world to develop the unique brand of trips combining education and adventure on the longest barrier reef in the Western Hemisphere, even before UNESCO claimed it as a heritage site.

In the last decade, Island Expeditions has contributed over $100,000 each year to organizations that are actively involved with advocating for coral reefs, wildlands and wildlife management, education and sustainable development.

Island Expeditions founder Tim Boys states, "After three decades in Belize we've always known since the beginning how delicate and beautiful the Belize Barrier Reef system is and it's been our mission to provide ongoing financial support while educating people from all over the world on how important this marine environment is to the global community." Tim further added, "Island Expeditions' trips are designed to provide the traveler with a complete Belize experience, no matter what time of the year they come."

Here is a glimpse at some of the conservation initiatives in Belize we are committed to:

Supporting the Belize Audubon Society

The Belize Audubon Society (BAS) has served Belize as environmental conscience and teacher and today is involved in all aspects of nature conservation and education in the country. The BAS is responsible for managing some of Belize's best known attractions, including the world renowned Crooked Tree Wildlife Sanctuary, Cockscomb Jaguar Reserve, Blue Hole National Park and Half Moon Caye Natural Monument.

Our Lighthouse Reef Basecamp is located on Half Moon Caye, a protected island managed by the BAS. We also visit the Crooked Tree Wildlife Sanctuary on the Lighthouse Reef Adventure and Maya Reef Explorer trips. Island Expeditions will continue to be instrumental in generating over $100,000 a year for the operations and maintenance of the Half Moon Caye National Monument.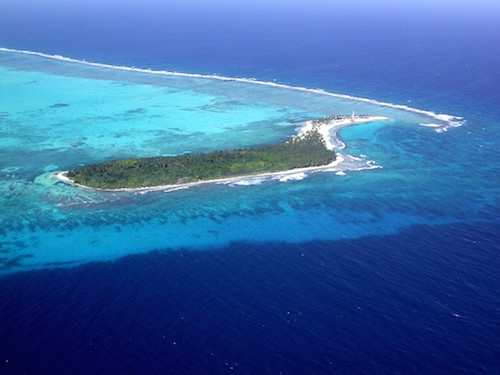 Half Moon Caye - home to our Lighthouse Reef Basecamp

Supporting the Belize Zoo

The Belize Zoo was founded in 1983 and its origins grew from a need to provide a home for captive and semi-tame wildlife. The Belize Zoo is internationally acclaimed as a phenomenally successful conservation and education organization. Throughout the last 20 years the zoo has provided a home to orphaned and injured animals native to Belize. Many animals have also been born at the zoo and today the zoo is home to all five species of wild cats, Baird's tapir, howler monkey, crocodile, king vultures, jabiru stork, mammals, reptiles and birds.

Learn more about Island Expeditions continued commitment to supporting and generating funds for the Belize Zoo here.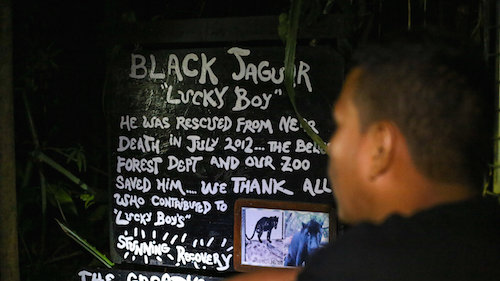 The story of "Lucky Boy", one of the jaguars at the Belize Zoo

Supporting Local Education and Communities

Island Expeditions has forged deep connections with the Mayan Communities through the Epic Belize Adventure, which is directly tied with our conservation and community involvement. We learned a long time ago that when we hire a guide from a small village, we're hiring a whole family along with supporting a community. Find out more about our involvement with local education projects on the Supporting Local Initiatives page.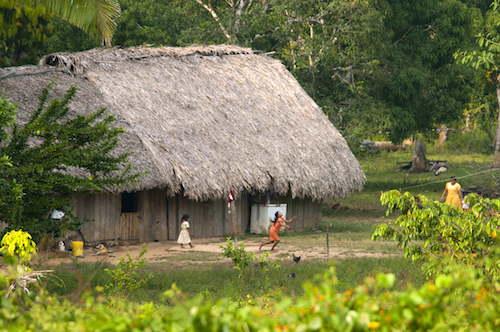 The village of Santa Teresa. We support basic education here and at the other jungle villages that we visit by providing funds and school supplies.

When you travel with us, you too are part of the conservation story!

By traveling with Island Expeditions, you are contributing to the well being of Belize. And remember, if you book before April 30, 2017, you will have a chance to get 30% off your Belize vacation with our 30 Year Anniversary celebrations. Now's the time to view all our Belize trips including our year-round adventures in Belize. Contact us today at 1.800.667.1630 or email info@islandexpeditions.com and let us plan your Belize vacation.