Glover's Reef, Belize In Photos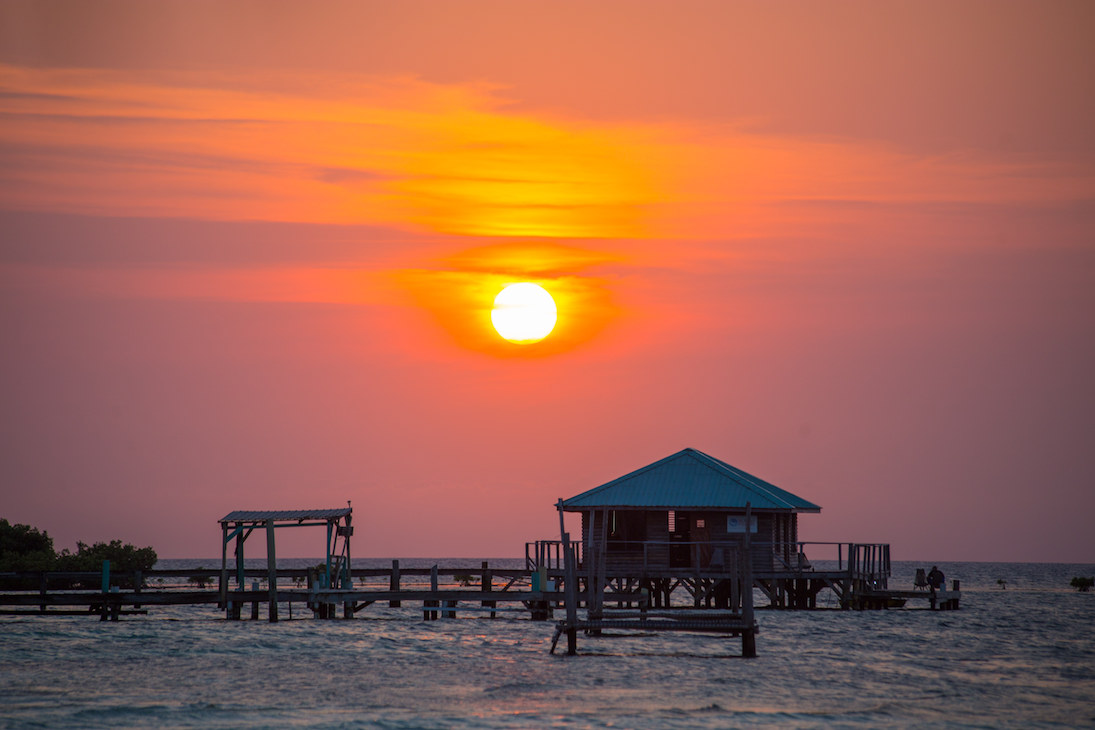 Enjoy these images and insights from Glover's Reef Basecamp captured and shared on Instagram
About Glover's Reef Basecamp on Southwest Caye
Glover's Reef Atoll, is part of the Belizean National Marine Reserves and a UNESCO Protected Site. Glover's Reef is located 60km offshore of the town of Dangriga and is 32km long and 12km wide. The protected lagoon contains over 700 patch reefs and surface pinnacles, which provide habitat to support one of the highest diversity rates of tropical sea life and reef ecology in the Caribbean and in the world.
Accommodation at the Glover's Reef Basecamp is in safari-style tent-cabanas, overlooking the Caribbean Sea. All meals are included and are served as a buffet and are shared family-style. We can accommodate any and all dietary needs at our Basecamp – our cooks are well-versed in ensuring all our guests eat heartily and healthy while they are with us!
From the Glover's Reef Basecamp guests have access to unparalleled snorkeling and paddling opportunities which, combined with the expertise of our guides, means we are able to offer our guests the flexibility and independence that easily accommodates all levels of abilities and interests.
Share Your Belize Photos
If you have been to Belize and experienced one of our trips, we would love to see your moments shared on our Island Expeditions Instagram account.
Are you planning on visiting Belize?
If you need help planning your trip, chat to one of our Belize travel specialists at 1.800.667.1630 or email info@islandexpeditions.com
Related Links:
The Best Way to Visit and Explore Glovers Reef Atoll
Which Belize Adventure Basecamp Should I Choose? Lighthouse Reef or Glover's Reef Basecamp?
A Romantic Getaway to Glover's Reef Belize
The Globe and Mail: Corals, Cayes and Cocktails in Belize