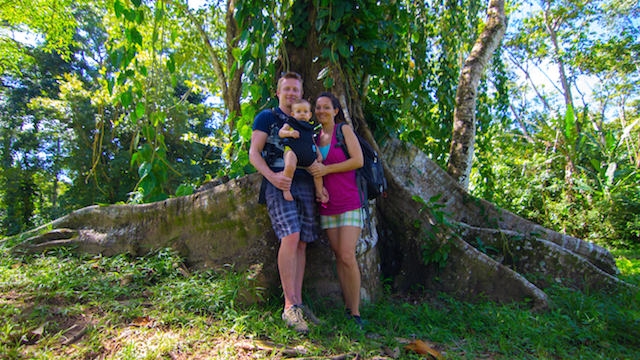 The kids are back at school and now is the time many families are thinking about where to go on vacation during the school breaks. If you are planning a vacation for Christmas or Spring Break, find out why the beautiful Central American country of Belize is the perfect family destination.

Why is Belize a Great Family Destination?

Belize has so much to offer families, including a variety of interesting, beautiful and exciting destinations. From the Belize Barrier Reef to the rainforests and ancient Mayan ruins, Belize is full of treasures just waiting to be discovered and experienced. Families will love the range of activities available including hiking, ziplining, snorkeling, kayaking, paddle-boarding, fishing, birding and incredible wildlife viewing. Belize is an English speaking country, making it easier for interactions between residents and visitors.

What to See and Do in Belize with Kids

The Belize Zoo and Tropical Education Center

The Belize Zoo and Tropical Education Center is located approximately one hour from Belize City. It's a wonderful place to see beautiful native animals such as jaguars, scarlet macaws, tapirs, toucans, boa constrictors, harpy eagles, howler monkeys and more. All the animals at the zoo have been donated by other zoos, removed from the illegal pet trade, rescued, orphaned, abandoned, or born right at the zoo.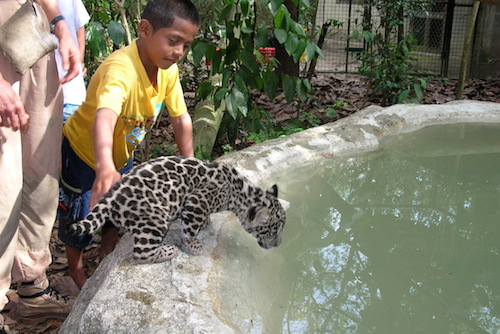 Visiting the Belize Zoo

Mayflower Bocawina National Park

The Mayflower Bocawina National Park consists of over 7100 acres of rainforest. It's an amazing park to explore with kids. Adventures include hiking to incredible viewpoints and swimming at five different waterfalls. There are also unexcavated Mayan ruins to discover. The park is also an excellent location for wildlife viewing and bird watching. Must do activities for families include ziplining through the rainforest canopy and waterfall rappelling. Bocawina Rainforest Resorts and Adventure is a family friendly eco-lodge located in the heart of this Belize national park.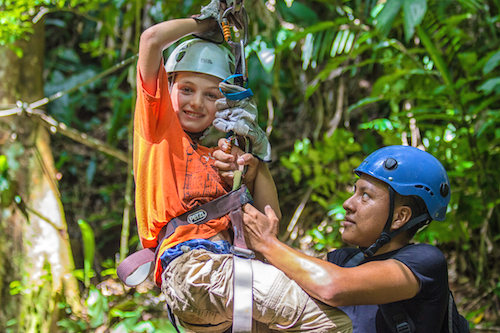 Ziplining at Bocawina Rainforest Resort and Adventures

Belize Barrier Reef

The Belize Barrier Reef is the second largest coral reef system in the world after the Great Barrier Reef in Australia. Exploring this natural wonder as a family is a must do and will create special memories.

Lighthouse Reef Atoll is home to the UNESCO Half-Moon Caye National Monument and Blue Hole. The famous Blue Hole measures 1000 feet in diameter and more than 400 feet in depth, is visible from outer space and is Belize's most popular dive site. Younger children can experience snorkeling in warm tropical waters and can swim amongst numerous species of fish.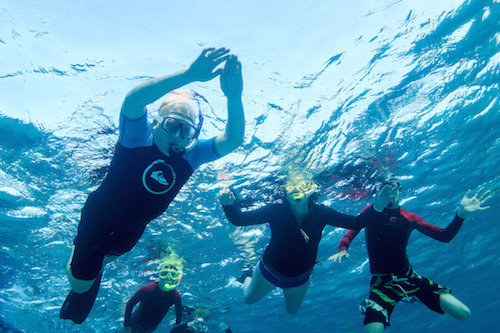 Snorkeling at the Blue Hole, Lighthouse Reef Atoll

Glover's Reef Atoll is an elliptical shaped reef surrounding a group of tropical islands cradled in a turquoise lagoon. Within the lagoon, there are over 600 patch reefs making it an ideal location for a family adventure with activities including snorkeling, sea kayaking, SUP and fishing.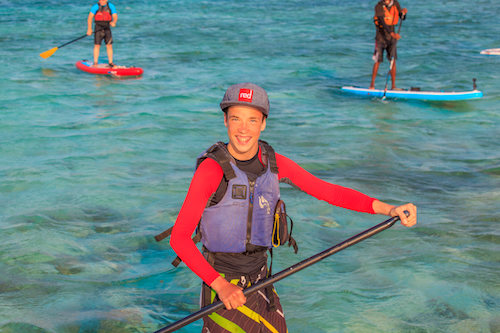 SUP time at Glover's Reef

Whitewater Kayaking on the Moho River

Families with older kids and who are looking for a unique family vacation in Belize will love the Epic Belize trip. This trip is perfect for adventurous and adrenaline seeking families who want a multisport journey experiencing the best of Belize. The trip includes spending two days 'off grid' kayaking and camping along the banks of the Moho River. On this guided adventure you will navigate the rapids, pour-overs, and waterfalls on an inflatable kayak. Families will also visit remote Mayan villages learning about the local culture and way of life.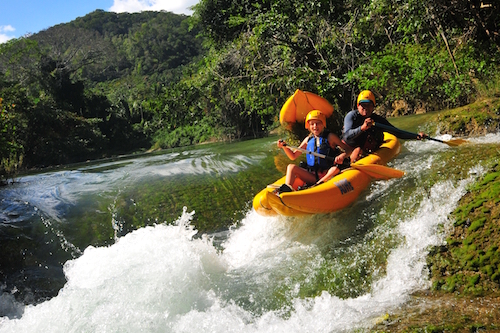 Whitewater kayaking on the Moho River

Visit the Mayan Ruins of Belize

Family vacations should be an enriching travel experience and a great tip is to plan a fun trip where learning is inevitable. Belize has a fascinating history and exploring the Mayan ruins should be part of an itinerary. The archaeological site of Altun Ha is close to Belize City and features two excavated main plazas as well as several temples and residential structures. Altun Ha is also the site where Belize's famous Jade Head was discovered.

As one of the country's largest Mayan centres, Lamanai is located in the Orange Walk District and features impressive, monumental architecture. This particular site provides families with the opportunity to experience a glimpse into the ancient Maya culture as well as discover the incredible biodiversity of the surrounding tropical forest.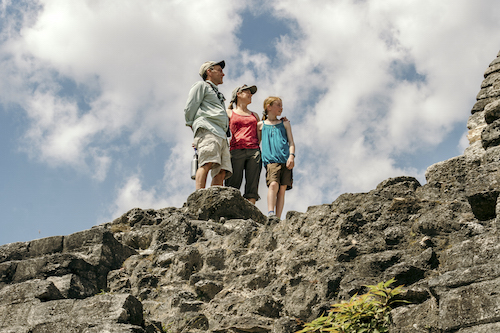 Exploring the Mayan ruins at Lamanai

Try Local Foods in Belize

If trying local foods is high on your family's agenda, one place to go is the fishing village of Placencia. Placencia is known for its annual Lobster Festival which is held in June. There are numerous small lodges with cabanas right on the beach, lots of small restaurants to dine at and also Tutti Frutti, Placencia - one of the best ice-cream parlours in all of Belize!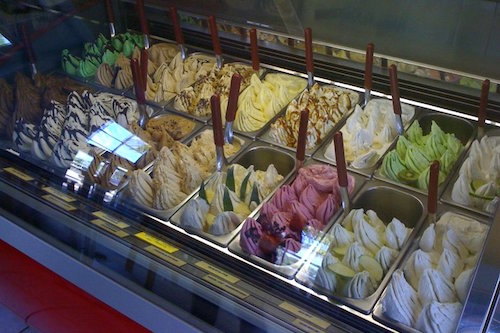 Tutti Frutti, Placencia, Belize

Relevant Links:

5 Best Places for a Family Friendly Adventure Vacation to Belize

Holiday Trip Planning - Travel Tips and Ideas for A Belize Adventure Vacation

Family Activities at the Lighthouse Reef Basecamp on Half Moon Caye, Belize

Your Guide to Planning a Belize Christmas Vacation

Top 5 Things to Experience in Belize Over Christmas

5 Reasons Why Lighthouse Reef in Belize is a Great Family Vacation Location for Spring Break
Do you want help planning a family vacation to Belize?

Our Belize Travel Specialists can help you plan and book a kid-friendly itinerary to Belize. Contact us today at 1.800.667.1630 or email info@islandexpeditions.com