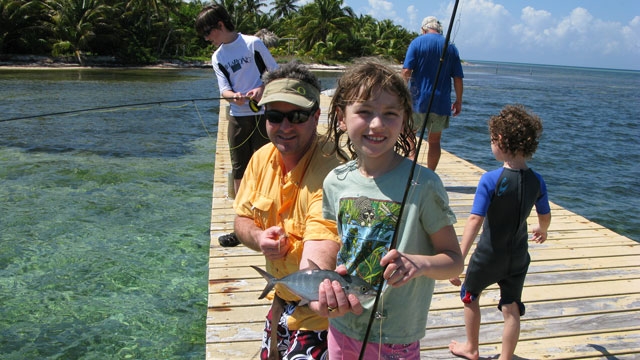 Are you considering a family adventure vacation to Belize Family Vacation? Here are our top five Belize trips and locations for families looking for a unique adventure vacation. To help you plan, we have five great trip suggestions based on the ages of the children, your interests and how adventurous your family is.

1. Basecamp Trips – Glover's Reef & Mayan Caves and Lighthouse Reef Adventure

If you are travelling with school-aged children or older, our unique island Basecamps at Glover's Reef and Lighthouse Reef offer the perfect setting. At the Basecamps, we offer a range of activities, with the flexibility and freedom for families to do things together or separately. Our adventure Basecamps are also very popular for multi-generational family vacations. Activities include paddling, snorkeling, fishing, swimming, exploring the island or relaxing in a hammock amongst the palm trees. Parents can relax as kids 'learn by experiencing', exploring the diverse marine ecosystem with our knowledgeable guides.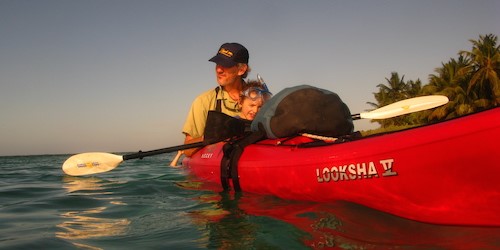 2. Jungle Adventure - Bocawina Rainforest Resort

Bocawina Rainforest Resort has been a long time favorite location with families, many of whom have become returning guests. Nestled in the heart of Mayflower Bocawina National Park, this jungle eco-resort offers a wide range of activities that will entertain all members of your family. Activities offered at the resort include zip-lining (the longest zip in Belize), waterfall rappelling at three different waterfalls, bird watching and rainforest hiking.
Outside of the resort, popular family activities include horseback riding in the jungle, Mayan ruin tours, cave tubing, cave canoeing, ATM caves, Monkey River tour, Blue Hole, Belize Zoo, Mayan Living Experience, bird watching at Cockscomb and Sittee River & more.

Bocawina Rainforest Resort offers a number of accommodation options including the Duplex Casita. This thatched casita offers two adjoining bedrooms called the Parrot's Nest room and Howler Monkey room. Each room has a separate entrance and private bathroom. They can be rented separately or as one large unit with a connecting door that is a perfect option for families.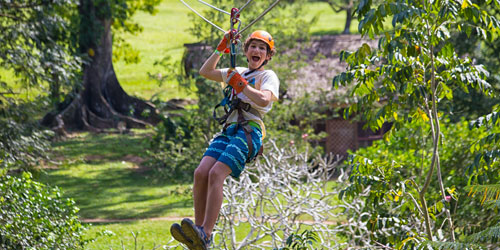 3. Best of Both – Jungle & Beach Explorer Trip
The Jungle & Beach Explorer trip is available year-round and suitable for children of all ages. This lodge-based adventure is a great choice for families looking to combine an active jungle adventure at an eco-lodge with some relaxation and beach-time at a resort hotel. Packages include accommodations, meals and a choice of four guided activities or excursions at Bocawina Rainforest Resort, then a three night beach getaway to the Garifuna village of Hopkins or the Creole fishing village of Placencia.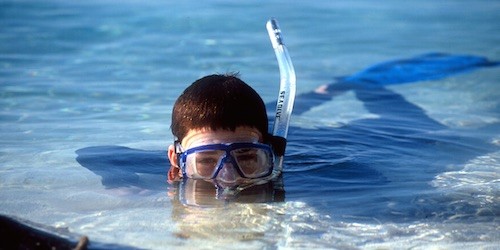 4. Perfect for Teens – Epic Belize
The Epic Belize trip is a fantastic option for families with children in high school or older, or those who have experience with wilderness camping and expedition travel. This will be a trip you will never forget as your family travels off-the-beaten path, exploring Belize's rich coral reefs and its jungle rainforests. Learn about the fascinating Mayan culture as you explore ruins and ceremonial caves. One of the highlights of this trip is embarking on an exhilarating river paddle into the remote rainforest canyons and undiscovered Mayan villages of Belize's Wild South.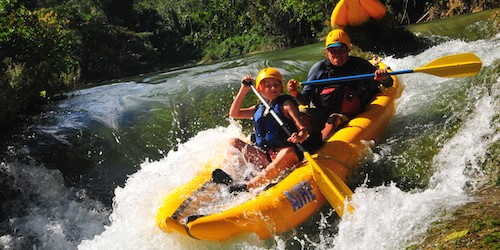 5. Lodge to Lodge Adventure - Paradise Islands
The Belize Paradise Islands is another great choice for families with high school or college-aged children. This trip combines the adventure and excitement of a sea kayak and SUP journey with the comforts of accommodation at local island lodges. Let your family discover and explore the pristine turquoise waters and sheltered lagoons of the Southwater Caye Marine Reserve. Parents will have ample time to enjoy fresh Belizean fare and breathtaking sunsets from the hammock on your deck. This trip also includes an inland overnight adventure to the Tropical Education Center and an optional specially arranged night tour of the Belize Zoo, which is always a highlight for the kids. No paddling experience is required.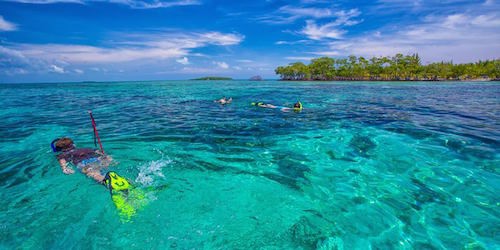 Need more help planning a family trip to Belize?
Nothing beats the human touch, so if you need more local knowledge get in contact with one of our Belize trip planners at 1.800.667.1630 or email info@islandexpeditions.com.