Join us for yoga sessions at our Glover's Reef and Lighthouse Reef Basecamps this winter. An experienced yoga instructor is available throughout the day. During a sunrise yoga session, you will be guided through a beautiful morning practice to unwind, relax and become rejuvenated. This is the perfect way to begin a day of paddling and snorkeling on the reef.
Find out more about Belize Sunrise Yoga in this Video:     
We are thrilled to introduce you to our new and returning certified yoga instructors who will be joining us in Belize for the 2018/19 season. 
Our Belize Yoga Instructors Include:
Lisa Bennett - Lisa began practising yoga over ten years ago. When diagnosed with Stage 3 breast cancer in 2010, yoga became an integral part of her healing. Lisa is now a seven-year survivor. After visiting Lighthouse Reef as a guest, she decided to become a certified yoga instructor and return to lead yoga classes.
Jill Dorosz -  Jill is an experienced yoga teacher, 500 RYT, influenced by the ParaYoga, Anusara, and Lyengar styles of Hatha yoga, a certified Tai Chi/Qigong instructor and an energy healer through Reiki, External Chi Healing, and Reflexology. Jill is an avid kayaker, stand-up paddler and master swimmer. She is also experienced in integrating yoga practice in these water sports.
Jodi Dodd - Jodi started doing yoga regularly in 2007 and fell in love with the practice.  She has been teaching SUP Yoga classes in the Whistler area since 2013 and she has spent time teaching yoga on the remote shores of Nicaragua and other retreat settings.
Kendra Toothill - Yoga has had a large impact on Kendra's life for over 10 years now. Her personal practice and teachings can include a variety of different types of yoga, all with an intention of coming back into the body and bringing awareness to breath and movement.
Lindy Van Der Berg - Lindy studied natural therapies in the 80's in New Zealand, and has practiced dance and yoga most of her life. She became a certified yoga instructor in 2014. She is a trained facilitator of Conscious Connected Breathwork and will be offering this as well as yoga classes.
Learn more about our Belize yoga instructors here.
Belize Yoga Session Dates for 2018/19
On the following trip departures from December 2018 through to April of 2019, we will be offering complimentary daily yoga sessions with certified instructors at the Glover's Reef and Lighthouse Reef Basecamps:
Lighthouse Reef Basecamp on Half Moon Caye:
Lighthouse Getaway: Dec 21, 25, 29; Jan 2, 12, 16, 26, 30, Feb 9, 13, 22, 23; Mar 2, 23, 27, 31 
Lighthouse Reef 7 Day Adventure: Dec 20, 24, 28;  Jan 1, 11, 15, 25, 29; Feb 8, 12, 22, Mar 2, 22, 26, 30
Lighthouse Reef 9 Day Adventure: Jan 19; Feb 17, 3; Mar 3, 17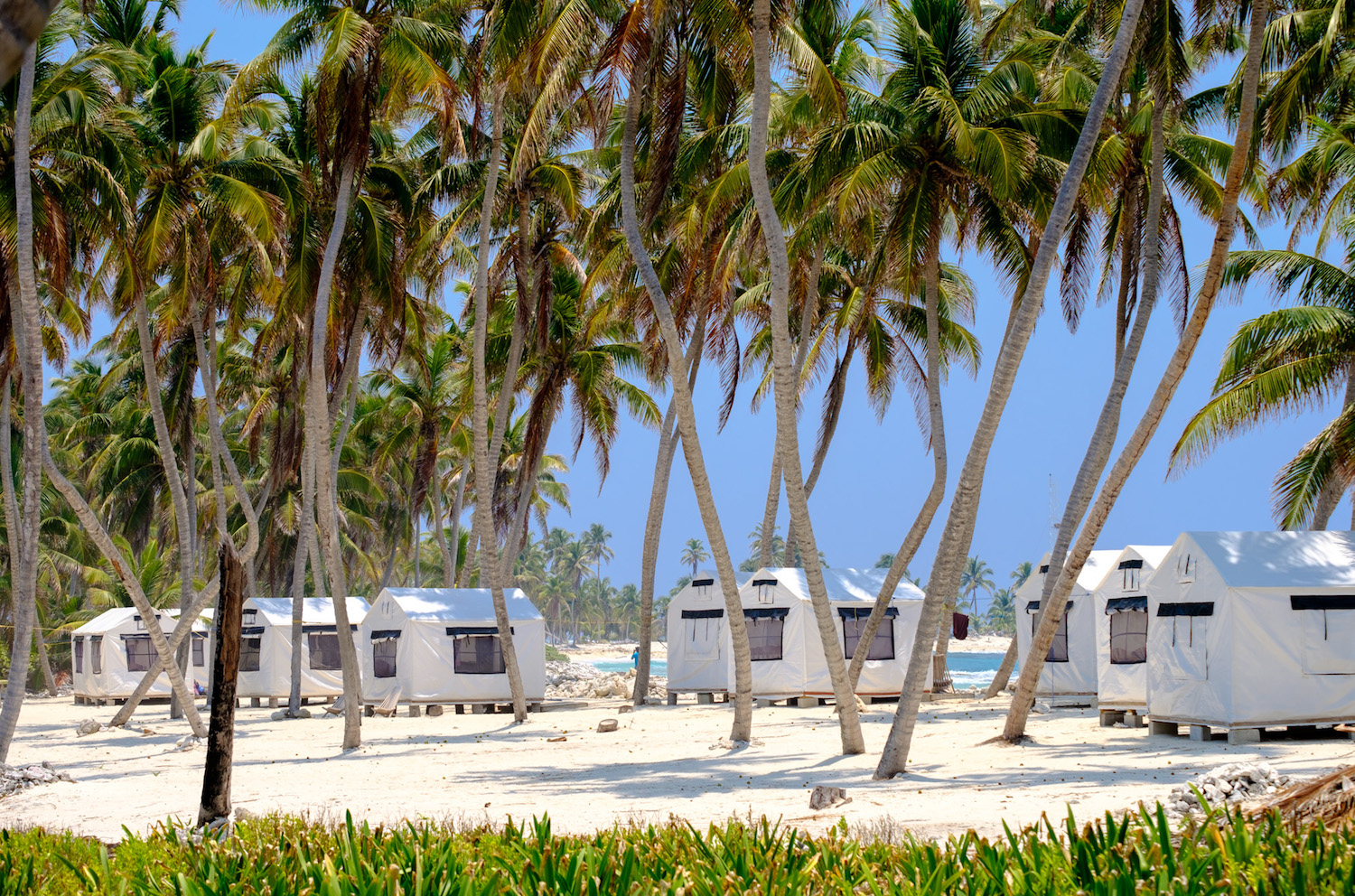 Lighthouse Reef Basecamp on Half Moon Caye
Glover's Reef Basecamp on Southwest Caye: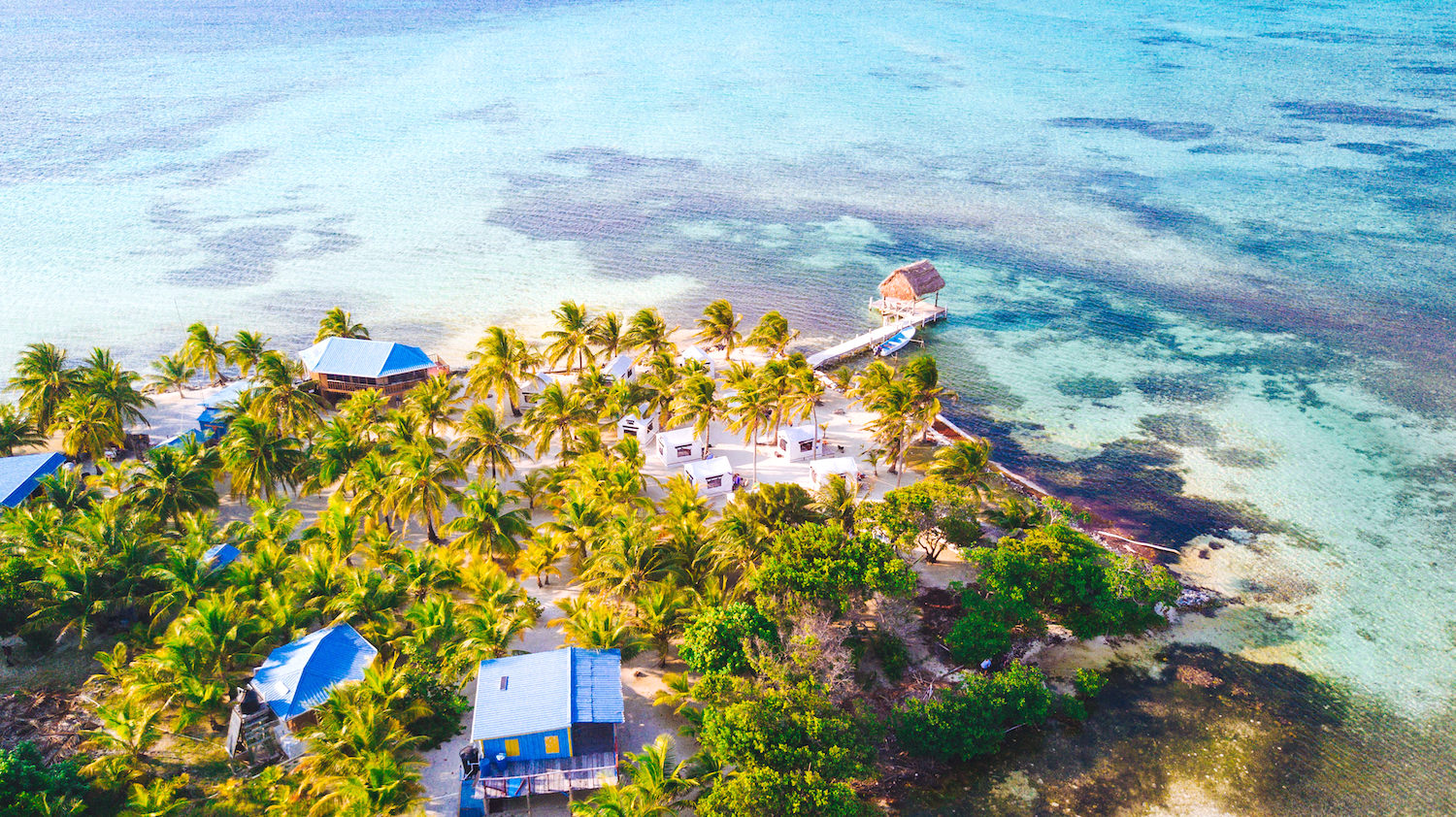 Rise and Shine to Yoga in Belize this Winter
Call 1.800.667.1630 or email: info@islandexpeditions.com and come to lift your spirits in Belize with some breathtaking sunrise yoga.