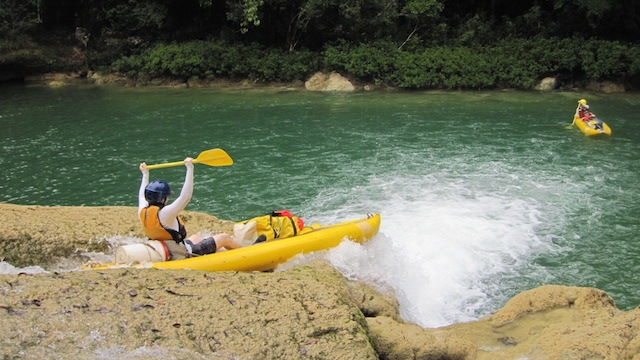 We are excited to share with you news on our new trip itineraries for the 2016/17 season and beyond!
Epic Belize
We are looking forward to the upcoming inaugural departure for our new Epic Belize trip on January 21, 2017. Experience the best of Belize on this epic 8 night multisport journey. Here's your chance to travel to three distinctly unique parts of Belize - Glover's Reef Marine Reserve, Mayflower Bocawina National Park and the Maya indigenous region of Toledo which includes a brand new paddling excursion on the Moho River.
The adventure begins by sea kayaking, snorkeling and discovering the turquoise waters and rich marine underworld of Glover's Reef. You will spend 2 nights in a safari style tent cabana at our Glover's Reef Adventure Basecamp on Southwest Caye.
The journey continues by travelling to an off-the-grid eco-lodge in the heart of the Mayflower Bocawina National Park in the Southern Maya Mountains. Experience the rainforest from a new perspective by zipline and an exhilarating waterfall rappel and hike.
After that, paddle into the deep rainforest valleys of the Moho River, while jungle camping and discovering Mayan villages far removed from the outside world.
For those who know us, this trip replaces the long-standing Ultimate Adventure package.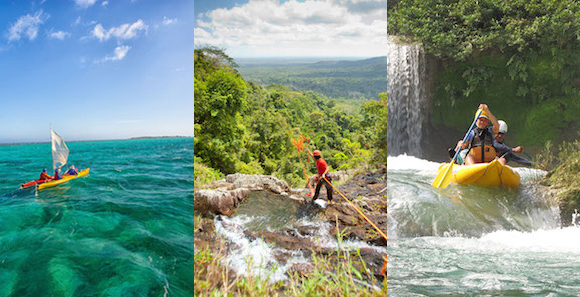 Epic Belize

Glover's Reef Adventure
We are thrilled to announce the Glover's Reef Adventure, a new trip option to explore the incredible Glover's Reef Marine Reserve. On this 5-night adventure, you will be based at our Glover's Reef Basecamp on Southwest Caye and enjoy a range of daily activities, with the flexibility and freedom for travel companions and families to do things together or separately. Adventure activities include sea kayaking, kayak sailing, snorkeling, SUP, fishing, exploring the island. Or if you just want to kick back and relax in a hammock amongst the palm trees and feel the warmth of a tropical breeze.
Want to keep the kids busy learning? This is also a great trip option for families as parents can relax as kids 'learn by experiencing', exploring the diverse marine ecosystem with our knowledgeable guides.
If you are looking for a longer vacation in Belize, this 5 day trip combines well with independent travel, as well as our Rainforest Canopy Extension or Maya World Extension.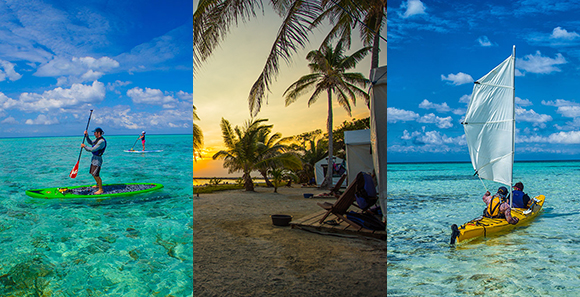 Glover's Reef Adventure
Rainforest & Reef Explorer
Earlier this year, we launched a new year-round, lodge based Belize adventure. The Rainforest and Reef Explorer trip offers the perfect itinerary if you are looking to explore these two diverse areas of Belize, all in one vacation package.
At Bocawina Rainforest Resort you will get to enjoy the luxuries of an "off the grid" eco-resort in the middle of a world class National Park. The package includes a choice of two guided activities in the rainforest including ziplining, horseback riding, waterfall rappelling, hiking and bird watching.
On the same trip, Tobacco Caye Paradise offers rustic accommodations in private cabanas right over the crystal clear turquoise waters of the South Water Caye Marine Reserve. Here you'll enjoy unlimited use of sea kayaks, snorkel sets and Stand Up Paddleboards on the reef.
This year-round adventure package can be booked for any date and it can be combined with independent travel or seamlessly be added onto our Classic Trips or Getaways.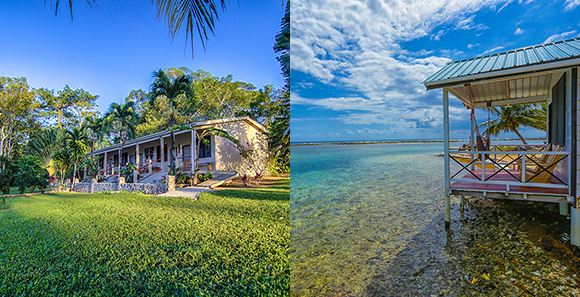 Rainforest & Reef Explorer
If you go:
Winter is just around the corner but there's no need to be cold all season. You could be gently paddling a kayak to experience some of the best snorkeling in the world on the warm turquoise waters of Belize and hiking through the beautiful rainforest.

Call 1.800.667.1630 or email info@islandexpeditions.com for more information on these new Belize trip options.