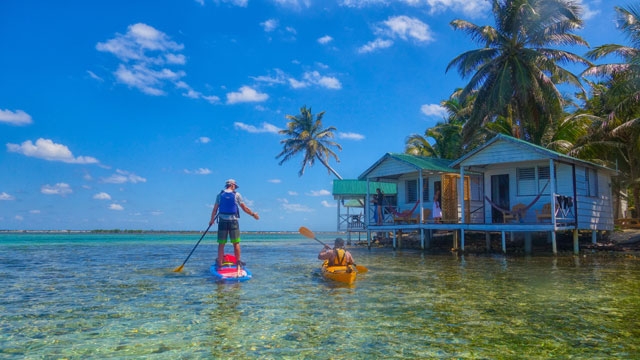 After guests have returned from the Paradise Islands Adventure we ask them "…what was the highlight of your trip?" More often than not the response is "…that is a difficult question to answer since there were so many highlights." There is always a fun story to share about the guides, or remembering a delicious meal of fresh seafood. Singling out 5 experiences is challenging but here are the 5 favorites from the Paradise Islands trip that our guests rave about.

#1 Nocturnal Tour of the Belize Zoo
Visiting the " best little zoo in the world " at night is a unique experience. On this private, specially arranged tour, you will be able to visit the zoo after it has closed for the day. Many of the animals are nocturnal so visiting at night is the best time to see them! All the animals are native to Belize and the zoo only keeps orphaned, rescued and animals born at the zoo. Expect to see jaguar, margay, ocelot, coati, gibnut, howler monkey, kinkanjou and tapir.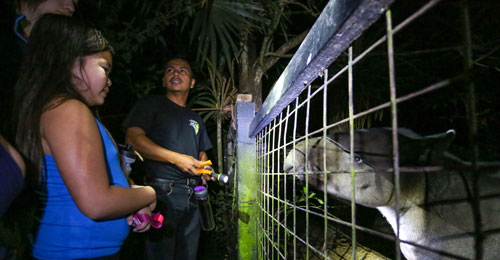 #2 Paddle-boarding at Tobacco Caye Paradise
Tobacco Caye is the perfect location to try Stand Up Paddle Boards. Situated on the lee side of the Belize Barrier Reef you will be ideally positioned to explore the sheltered lagoons and mangrove channels. Keep an eye out for amazing marine life including eagle rays, grouper and more. We have guides there to get you started, and take you out for a paddle!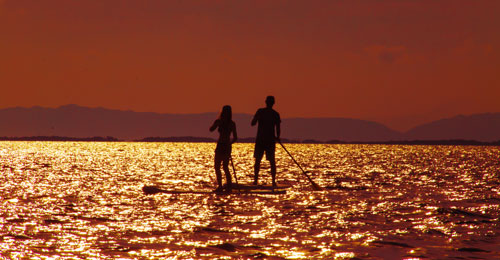 #3 Napping in a Hammock Over the Sea
What better way to relax after a day of adventure than in your own hammock perfectly situated above the turquoise tropical waters. The decks at Tobacco Caye Paradise Lodge have fabulous hammocks that offer amazing views of the Caribbean Sea.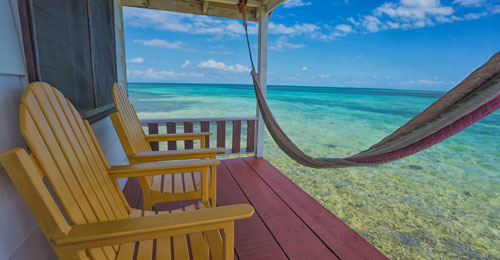 #4 Sailing a Kayak!
This is a new experience for many of our guests. Kayak sailing on a double kayak outfitted with a sail between the lodges on Tobacco Caye and Southwater Caye is an experience to remember! The waters are shallow and clear so you will see lots of marine life as you travel along one of the most beautiful sections of the Belizean reef system.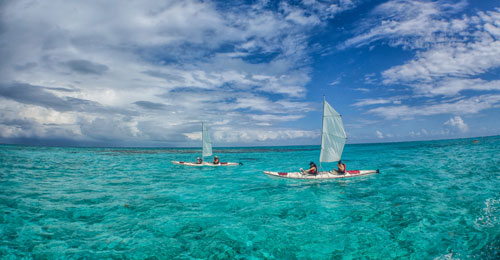 #5 A visit to the Garifuna Fishing Camp at Billy Hawk Caye
On the last day of this trip, paddle your kayak to a Garifuna fishing camp at Billy Hawk Caye. The Garifuna people are one of Belize's indigenous cultures, and a visit here provides a fascinating insight into local fishing life and a chance to sample Garifuna specialties such as conch soup.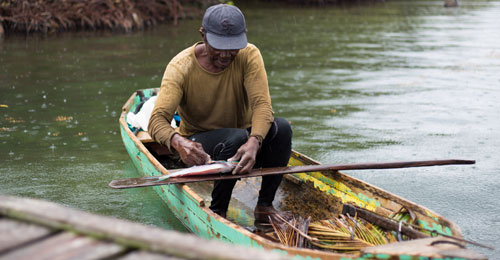 This past February, one of our guests put together this amazing video of his Paradise Island trip. Thank you John Leahy! We hope you enjoying watching this as much as we did.