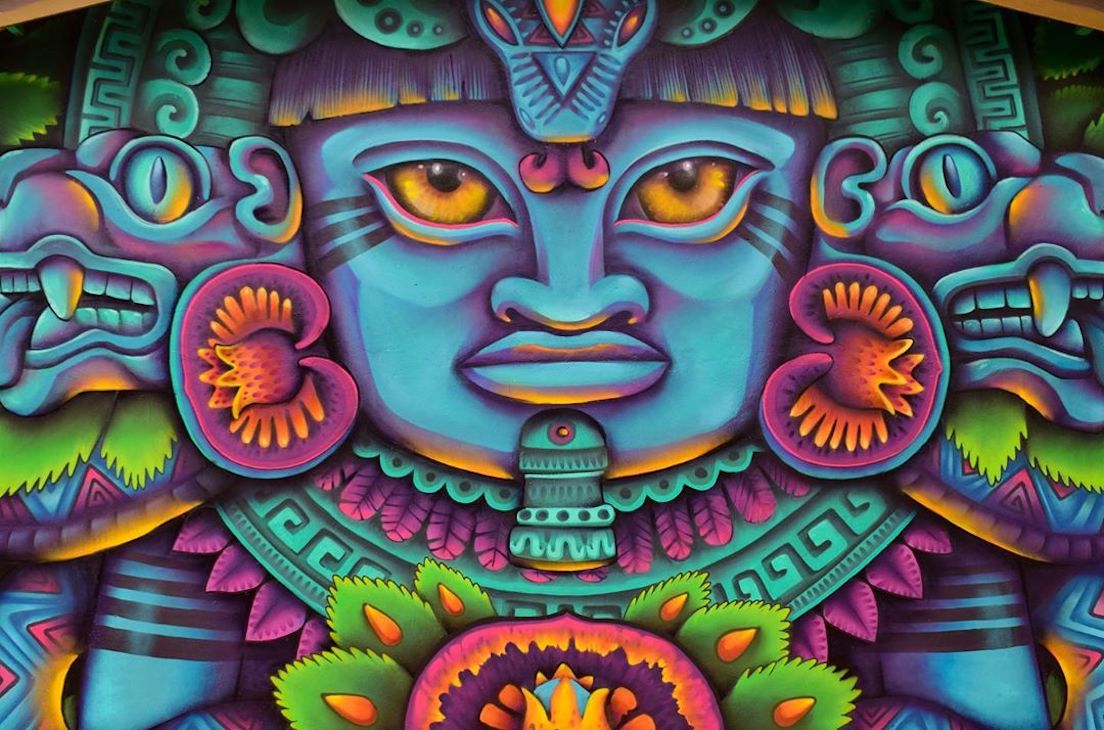 For all art and cultural enthusiasts, you need to add these brand new cultural attractions to your Belize travel bucket list! This summer, Bocawina Rainforest Resort and Tobacco Caye Paradise hosted international visual artists "Guri" & Genesis Taveras. Together they created beautiful works of art that are catching people's attention and will inspire your next trip to Belize! 
Guri is a very talented street artist known for his visual imagery Guri is inspired by mythology and history and his work brings attention to social and ecological problems. Born in Argentina, he started painting murals in 2001. His murals can be spotted around the world including Argentina, Brazil, Cambodia, Mexico, Guatemala, Uruguay, Chile, Venezuela and now Belize!  
Genesis is originally from Venezuela but emigrated to Puerto Rico at a young age.  She is Guri`s right hand and partner. As a professional photographer and videographer, she captures the creative process with unique images to showcase Guri's work.  

The Mayan Guardian of the Jungle 
The mural at Bocawina Rainforest Resort is a tribute to the Mayan culture of Belize and is a gift to all visitors of Mayflower Bocawina National Park. Check out these photos of the stunning murals below: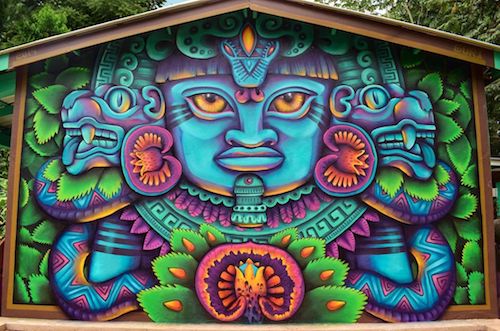 "...From the heart of the jungle is born this warrior, emerges from the ruins of the Mayan Temple of maintzunum, to protect an invaluable sanctuary, the National Park, in Belize, protected natural area that houses a large amount of flora and fauna essential. For the protection of the biodiversity of our planet today our consumption system is generating a direct impact on the earth, exterminating natural areas around the world, we are the only species in danger of exterminating everything, let's take awareness in time, protect life and nature, we are all responsible…" GURÍ - 2019 Mayflower Bocawina - Belize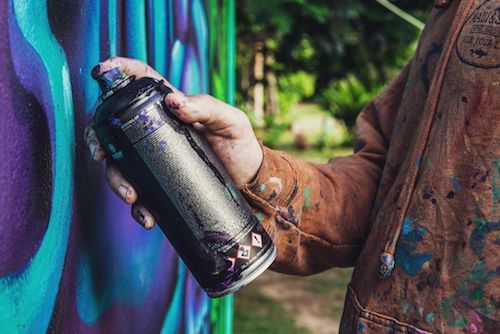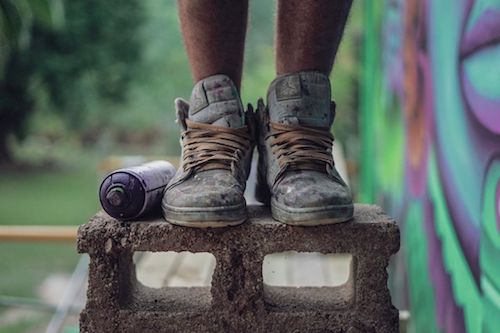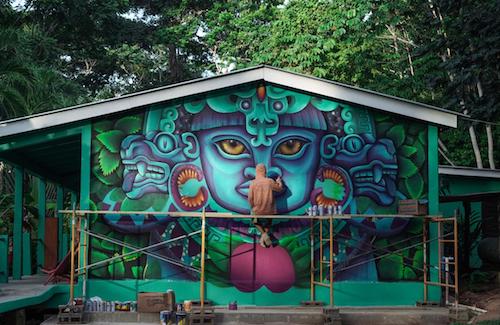 "...Here we are working in the heart of the jungle. A new warrior is in process, the guardian of the jungle, part of a new project in the Mayflower Bocawina National Park in Belize.
In this park of three Mayan Temples, it also preserves a wide variety of flora and fauna, it is the second-largest reserve in the world of Jaguars, it also houses 238 species of birds, 6 species of cat, howler monkeys and tapirs. The preservation of our planet is sacred, the future is in our hands…" GURÍ, Belize 2019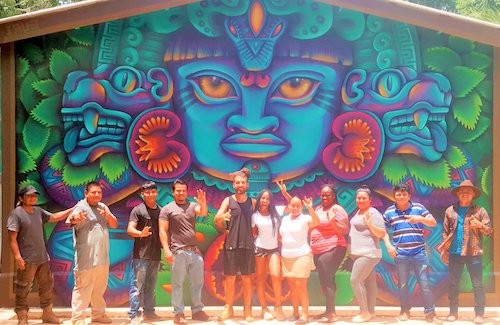 Tobacco Caye Shows Its True Colours 
Guri bought his unique talent to the tiny colorful island of Tobacco Caye, located in the South Water Caye Marine Reserve. Learn more about the murals below and the inspiration behind them: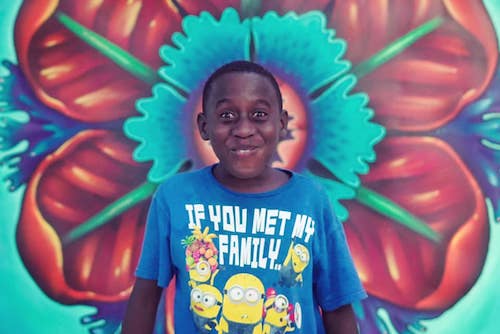 "...A little detail in a tiny island called Tobacco Caye. In the middle of the world's second-largest coral reef barrier, there's a marine flower and a kid. Art takes you to unexpected places, is constantly learning from other cultures. My gratefulness is leaving a gift in every place, a painting is an offering where one sows the present, honours the past and builds the future…" GURÍ - 2019, Tobacco Caye - Belize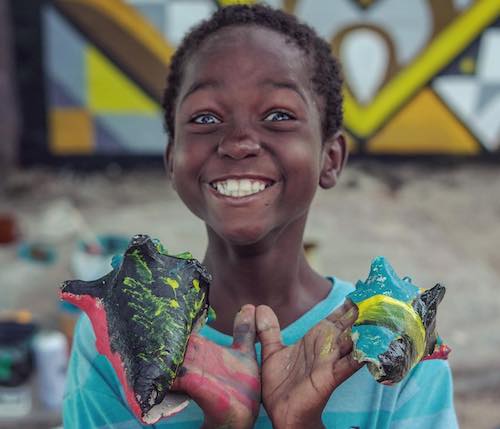 "...Here with Joshua, we paint shells…" GURÍ - 2019, Tobacco Caye - Belize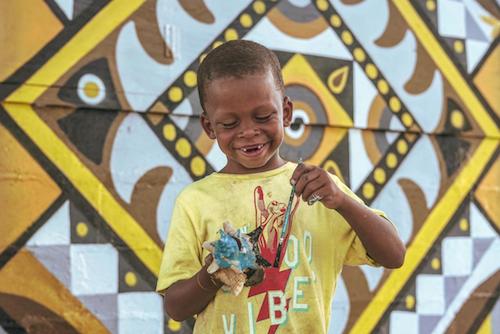 "...Today I learn from what has been unlearned, I am a teacher and a student at the same time. Today I mirror myself and I confirm that is better to be daring like a kid, to not be scared of failure, to be creative with your surroundings, to grow and play with no limits. Is better to be real and to make your dreams a reality…" GURÍ - Tobacco  Caye- Belize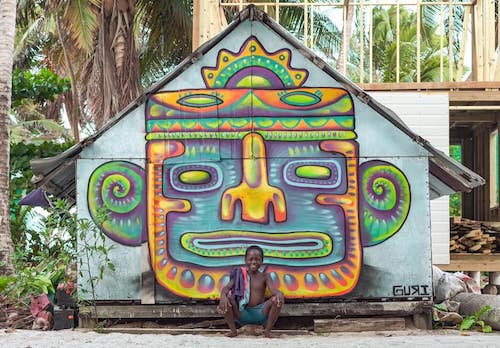 "...In the Garifuna culture, the Buyai has the power to communicate with the ancestor's spirits through dreams. In their visions they decide the rituals be realized and how shall they proceed. 
The greatest religious rituals are the Dugü, it reflects the relationship of the past and the present of the Garifuna identity. The Dugü ceremony bonds the concepts of life after death, the continuity of the family union and mutual assistance. Stretching the bonds that unite the people…" GURÍ - 2019 Tobacco Caye - Belize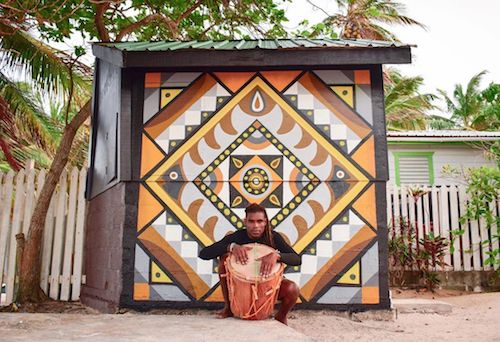 Follow GURI ARTE on Facebook to learn more about his artwork and to admire his incredible talent as an artist or on their Instagram accounts at @guri.arte and @soygenesistaveras 
 
Make sure you plan your Belize travel to visit these beautiful murals and visit Bocawina Rainforest Resort and Tobacco Caye Paradise.
More About Tobacco Caye Paradise and Bocawina Rainforest Resort
Bocawina Rainforest Resort is a year-round eco-resort. It is located in the heart of Mayflower Bocawina National Park, 7100 acres of lush jungle, refreshing waterfalls and unexcavated Mayan sites. The resort runs on alternative energy and provides a true off-the-grid experience.  
 
Bocawina Rainforest Resort offers a wide range of adventure, cultural and wildlife tours on-site, in the park and around Belize. It is home to the longest zip-line course in the region and rappel from the top of two spectacular waterfalls (Antelope Falls and Bocawina Falls). For birders, more than 230 species of birds have been identified in the park!  Check out our Belize itineraries that includes a stay at the Bocawina Rainforest Resort.
Tobacco Caye Paradise is located on a picture-perfect tropical island and is a favourite destination for kayakers, snorkelers, paddle-boarders and divers. We stay at Tobacco Caye Paradise lodge as part of our Paradise Islands and Coral Islands SUP trips. On these trips, guests will journey by SUP or kayak between island lodges within the Southwater Caye Marine Reserve, on the Belize Barrier Reef. 
For the perfect combo, check out our Rainforest And Reef Explorer trip which includes a stay at both Tobacco Caye Paradise and Bocawina Rainforest Resort.
Planning a trip to Belize? 
Contact us today and let one of our Belize vacation specialists plan your trip. You can reach us by email at info@islandexpedtions.com or call 1.800.667.1630