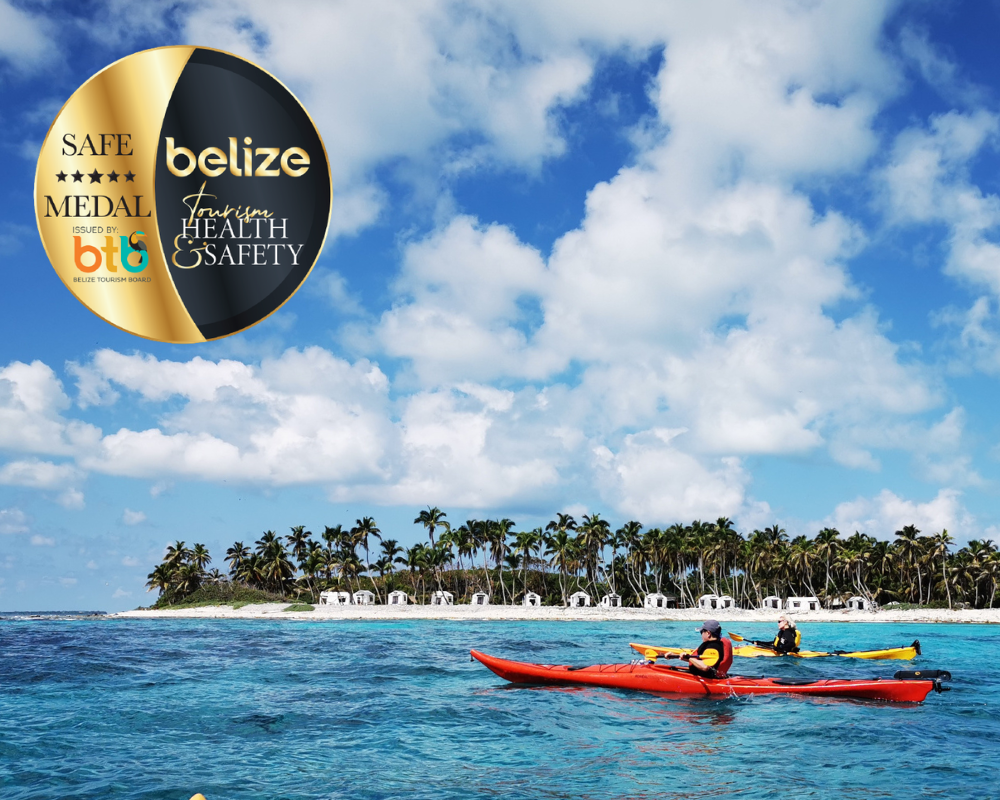 We are happy to announce that we have been approved and recognized with Belize's Tour Operator Gold Standard Certification.  In order to ensure and guarantee safe travel conditions for all our guests and staff members, we have implemented enhanced health standards and protocols following the latest government-approved guidelines.
As a tour operator, we have raised the standard of health and safety protocols being implemented on our services as we prepare to welcome back travelers to Belize. As our guest, you can enjoy your Belize vacation with the confidence that your safety is our top priority. 
What is the Gold Standard Certification Program?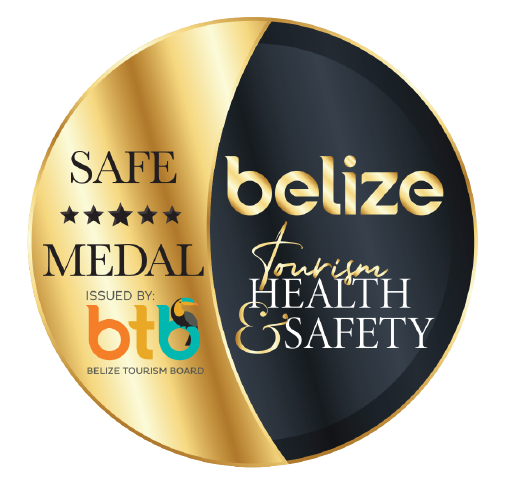 The Belize Tourism Board created the Tourism Gold Standard program in response to COVID19. The program ensures that Tour Operators, Hotels and Restaurants adopt and expand health and safety protocols and policies. These new protocols are focused on sanitation practices, social interactions, workplace policies, and standard operating procedures while ensuring minimal impact on the guest experience. 
The 9-Point program introduces enhanced health and safety standards for tour operators by adopting new behaviors to ensure both travelers and employees are confident in the cleanliness and safety of tour experiences.

These are some of the new health and safety protocols we are implementing:
 
Gold Standard Program Manager implements and ensures compliance of new protocols

Implement a training plan for employees to ensure preparedness to manage new protocols.

Mandatory masks for all staff and visitor while in common areas

Operations Base disinfected daily

High touch areas disinfected several times each day

Kayak and snorkel equipment cleaned and disinfected after every paddle trip and snorkel tour

Vehicles disinfected before each use

Motor charter boats disinfected daily

Guests and employees subject to temperature checks at the start of each day and when boarding vehicles or transport boats

Guests and employees must use hand sanitizer when entering vehicles or transport boats

Social distancing of 6 feet / 2 meters is always required (except between family members)
For more information about our covid policies visit:   https://www.islandexpeditions.com/leading-the-way/covid-19-policies

For information about travel, health, and safety in Belize visit: https://www.travelbelize.org/health-safety