Show "the best little zoo in the world" your support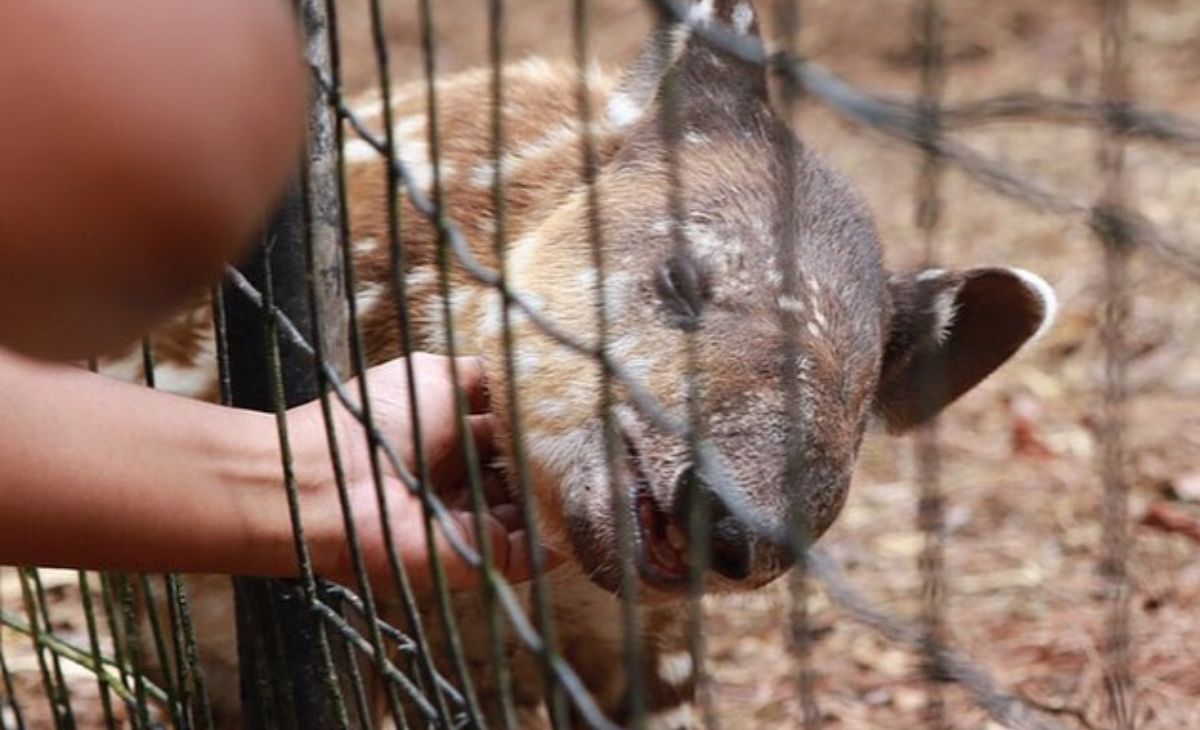 The Belize Zoo (The Best Little Zoo In The World) needs YOUR help! 

Last Wednesday, November 2, Hurricane Lisa reached Belize, and while all our Island Expeditions locations were spared by the strong winds and heavy rains, the Belize Zoo & Tropical Education Center was severely impacted as they were right on the path of the storm.
 
Thankfully, the staff and the animals at the Belize Zoo are all safe. Sadly, the damage to the animals' habitats and pathways is extensive. For this reason, the Belize Zoo & Tropical Education Center will remain closed until further notice, hoping the recovery and rebuild don't take too long.

"Right now, the main focus is providing care to our beloved wildlife, and restoring their habitats. We cannot do this alone … we need your help" says the Zoo's Director, Celso Poot.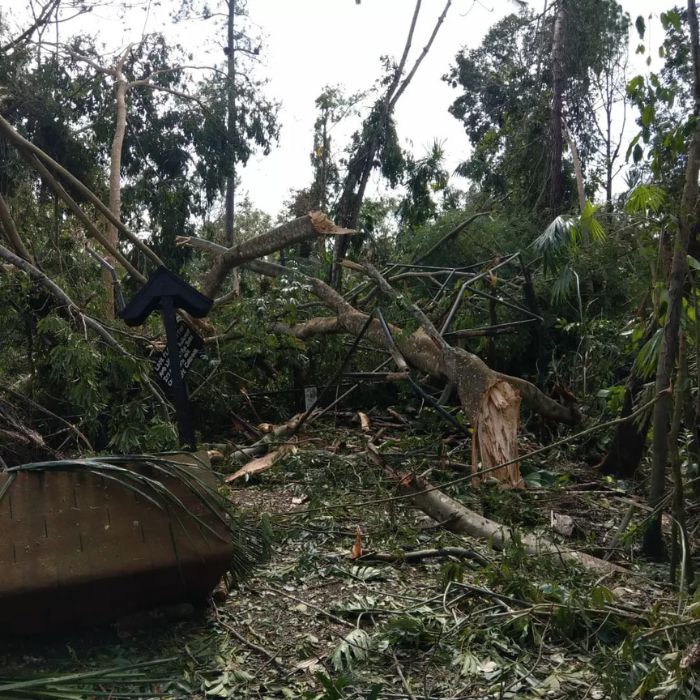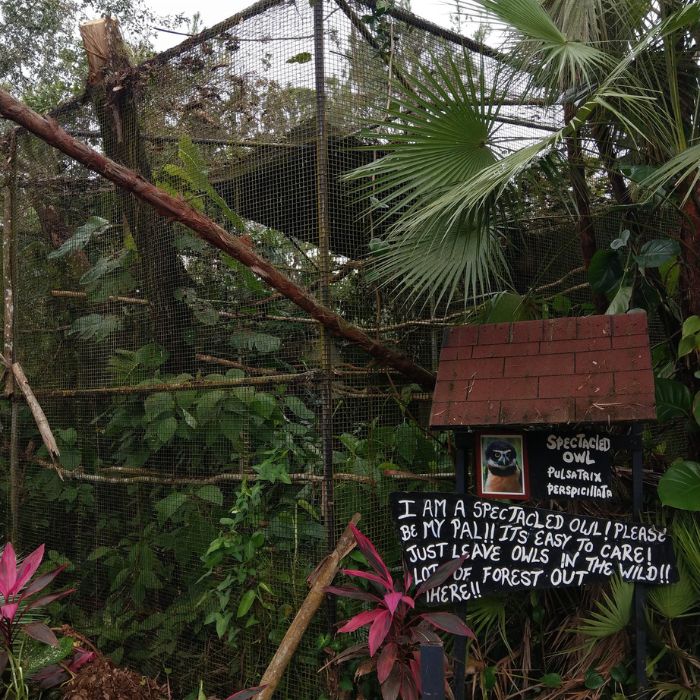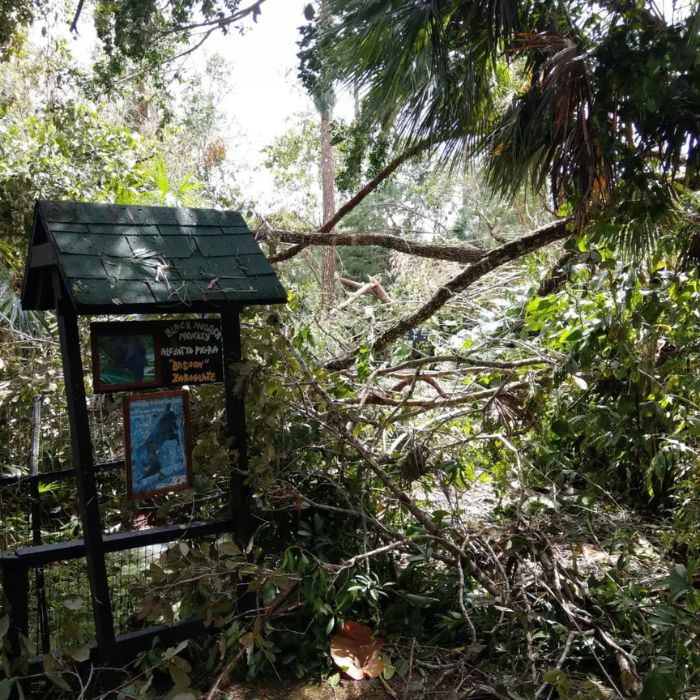 🚧Closed until further notice due to the impact of Hurricane Lisa. 🚧

Many schools, teachers, past travelers, and partners of Island Expeditions have reached out asking how they can help.  We are thankful for your kindness and willingness to support those animals in need.

Please know, that all our staff and families at the Belize Adventure Group, are well, and our properties and trip locations are up and running. Right now our little Zoo needs YOU.
Help us to help the zoo to rebuild this wonderful animal rescue center.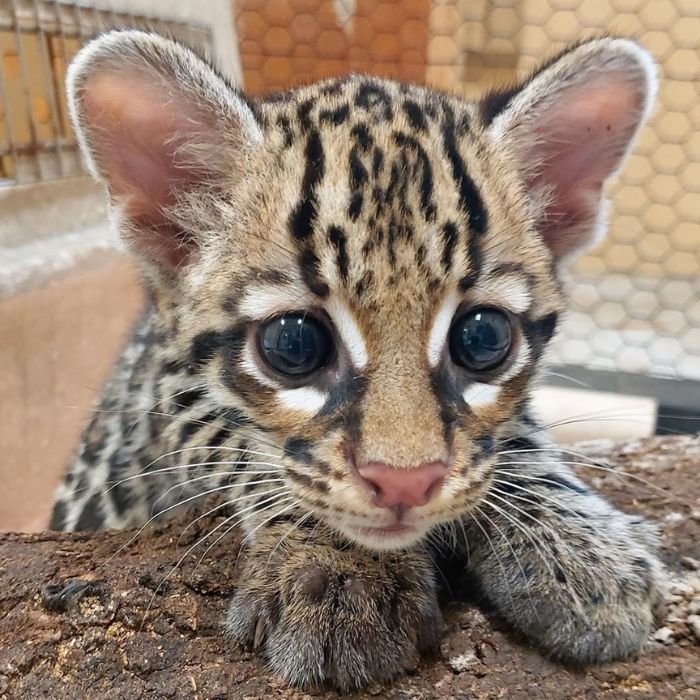 The Belize Zoo and Tropical Education Center care for over 200 animals, representing over 45 native species. The Zoo keeps animals that were orphaned, rescued, born at the zoo, rehabilitated animals, or donated by other zoos. 
WE NEED YOUR SUPPORT! 
Every small donation helps, you can donate $1, $5 , $20, $100….
Whatever you can donate, whatever is in your pocket and in your heart will be highly appreciated
🌿🙏 


How can you donate?
Here are multiple options for fast and direct donations.



CREDIT CARD DONATIONS


If you want to use your credit card, this is very easy:
Step 1   Visit the donation page here  https://bit.ly/BelizeZoo-Donations 
Step 2    Fill out  all fields with an asterisk (*)

          * Name:
          * Email:
          * Country:
          * Amount to donate: Currency in US dollars (USD)
          * Donation method (select Credit Card)
          Type:      VISA       MasterCard       Discovery
          Credit card number:
          Exact name on card:
          Expiration date: Month:  XX  Year: XX


Step 3  COPY the information below and PASTE it on the comments / questions section:
          "RE:   Belize Zoo Hurricane Relief - IETRAVELLER"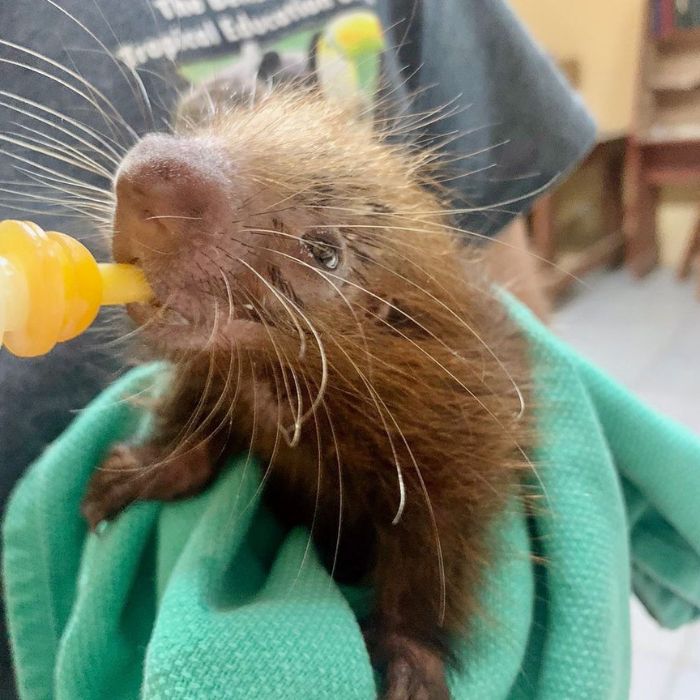 PAYPAL DONATIONS




If you prefer to send a donation via Paypal

click Here
Peease make sure you COPY +PASTE   "RE:   Belize Zoo Hurricane Relief - IETRAVELLER"
On the notes section "Please specify your charity"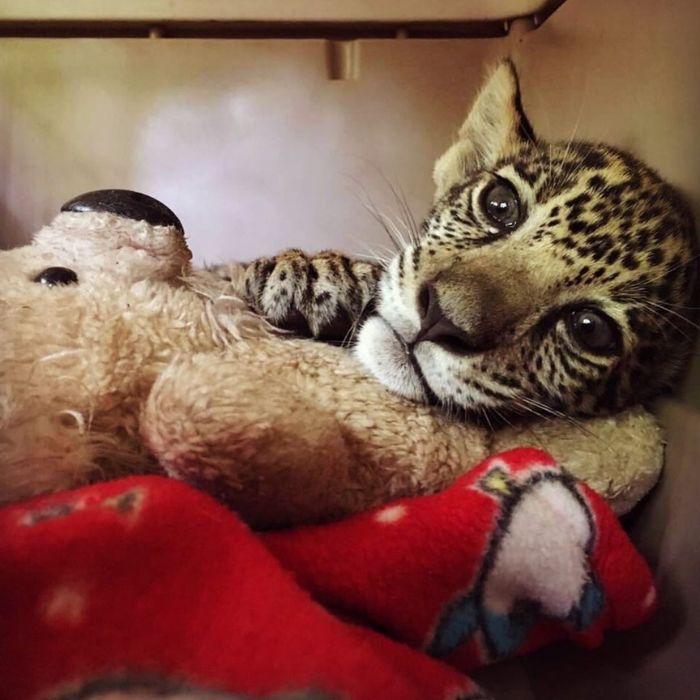 DONATIONS BY CHECKS (USA ONLY)




Cheques can be sent to:
Belize Economic & Ecological Development Fund (BEED)
Attention: Clara Lee Arnold
1401 West Sage Street
Tucson, AZ, 85704
USA
Write in Notes field:  "RE:   Belize Zoo Hurricane Relief - IETRAVELLER"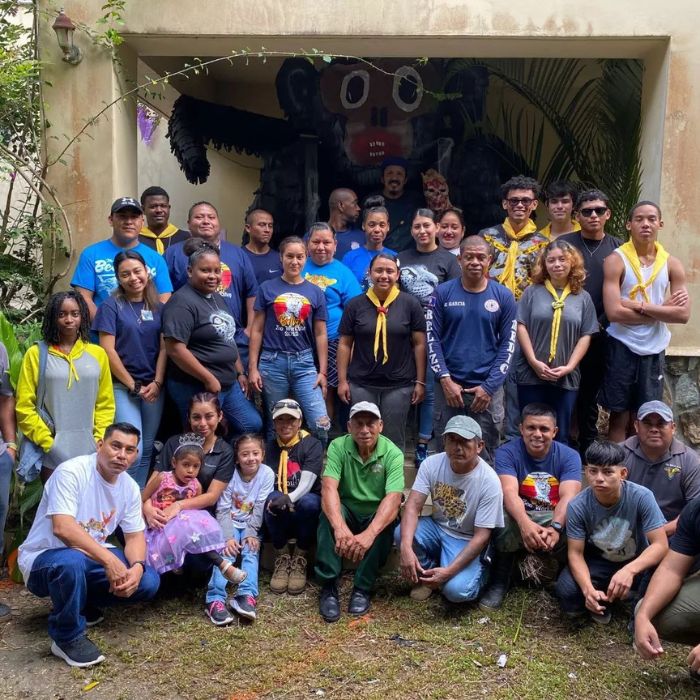 The Belize Zoo and Tropical Education extends a huge THANK YOU to everyone for the love we've been receiving. Thanks to everyone who reached out to volunteer, donated, or even shared our post across your social platforms. We are so grateful to have your support in these trying times.
 


UPDATE FROM THE ZOO DIRECTOR
November 11, 2022

Dear friends and colleagues,
The past week has been one of mixed emotions for all at the Belize Zoo and Tropical Education Center following Hurricane Lisa. Concern for the safety of our critters and colleagues; sadness for our Belizean people that have lost so much; but, most of all, gratitude! The outpouring of support from the many organizations, businesses, and individuals, from home and abroad, that have reached out, donated, and continue to donate, whether cash or in-kind, is so inspiring. We attribute our continued success to all of you, and we are forever grateful for your support.

It has been one week since the destructive winds of Hurricane Lisa made landfall on Belize. Like other areas of Belize that experienced direct passage of the storm, Lisa's wind ripped through and stripped the vegetation, and broke and tumbled large trees destroying animal habitats' infrastructure, including fences and barriers; they also uprooted trees with extensive roots that broke pathways and our underground network of plumbing. Your contributions so far has allowed us to continue provide care for the animals in the Zoo as we rebuild their habitats and work towards welcoming visitors back to "the best little zoo in the world."
As of today, Thursday November 10, several of our animals have returned to their habitats. Rex the King Vulture (the oldest Zoo resident), along with his partner Sally and children Perfecto and Milagro, are back in their familiar space. Hoodwink the Spectacled Owl, Mona Lisa the Mottled Owl, and Panama the Harpy Eagle are also back in their habitats, as is Archie the Tamandua, Rainbow the Keel-billed Toucan, and the various species of parrots.

Marchismo, one of our male tapirs, is back in his habitat after quick repairs were done to it. The other tapirs Fuego, Navidad, Sparks, Ceibo, Indy and Tambo are also back in their usual spaces.
The same is not true for Sylvia and Martin, two of our ambassador jaguars; they will have to wait longer as their habitats sustained extensive damage and it will be some time before it is cleared and rebuilt. The team is working around the clock to get Chiqui and Lindo the jaguars back in their spaces.

We continue to work tirelessly to get all our remaining animals restored to their spaces in the least time possible while taking into consideration the safety and security of all involved, both people, and animals.

Special thanks to Belize Electricity Limited for restoring power when it was our turn. To our "IT Guy," James Lewis for restoring our internet network and security system. I feel incredibly fortunate to work with a staff who are always willing to do whatever it takes to make sure our critters are safe. To the crew who stayed behind, left their families, and weathered the storm with the animals: Humberto, Jose, Claudino, Filiberto, and Juan Carlos, thank you for being some of our true wildlife heroes.

We will continue to provide regular updates through our various social media platform so stay updated with us on Facebook and Instagram. And if you'd like to donate to help with our recovery efforts to restore what has been lost, you can do so here.

With much gratitude,

Celso A. Poot
ABOUT THE BELIZE ZOO
The Belize Zoo was started in 1983 by Sharon Matola, as a last-ditch effort to provide a home for a collection of wild animals which had been used in making documentary films about tropical forests.
Shortly after the backyard "zoo" began, it was quickly realized that its Belizean visitors were unfamiliar with the different species of wildlife which shared their country. This very aspect fomented the commitment to develop the little zoo into a dynamic wildlife education center.
The Belize Zoo has become the first nature destination in Belize that is fully accessible to visitors with physical disabilities. It is a non-governmental, non-profit organization focused on wildlife conservation through wildlife rehabilitation and environmental education.
A visit to the Zoo is the best way to get an introduction to the animals of Belize and to understand why it is important to protect the habitats that sustain them.
The Tropical Education Center, aka the "Belize Zoo Lodge," was established in 1991. The TEC is the other half of the organization and provides a variety of accommodations and on-site outdoor activities on an 84-acre property of lowland savanna and transitional forest across the highway from the Zoo.
 SHARING IS CARING: Please RESHARE this page with others that love animals the way you and we do. 
(link: www.islandexpeditions.com/belize-vacations-blog/belize-zoo-needs-your-help)