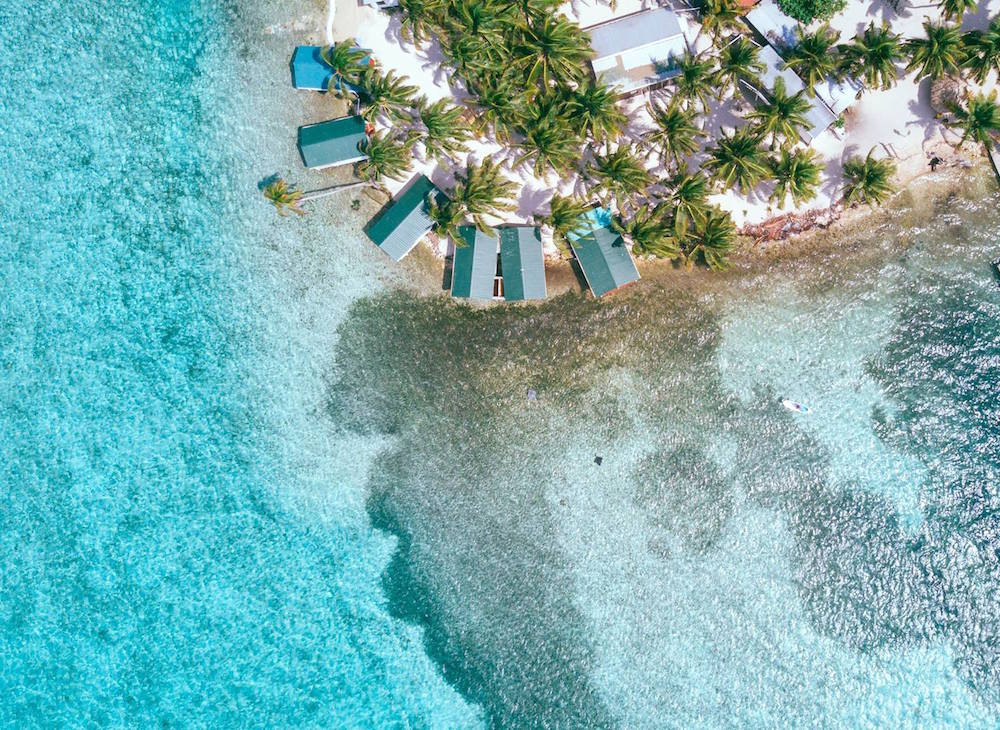 Located on the western edge of the Caribbean Sea, Belize is a beautiful tropical destination featuring the longest barrier reef in the Western Hemisphere, hundreds of tiny cayes ( islands) and lush rainforests to discover inland.

Here's our guide for traveling to Belize on a budget:

Getting to Belize For Less

Cheap Flights to Belize
 
2017/18 saw an increase in more flights to Belize including direct service from Toronto (Air Canada and WestJet) and Calgary (WestJet). Visitors travelling from the United States are able to take advantage of new direct routes and great deals with Southwest Airlines. For more information on the best deals on flights to Belize, check out our Belize Flight Information page. 

ADO Bus Service from Mexico to Belize

The ADO Bus service is available daily and offers an affordable way to travel from Cancun, Mexico to Belize City. Check out this blog post for all the details on this Belize bus service.

Belize Budget Accommodation

Tobacco Caye Paradise

Tobacco Caye Paradise is a small Belizean-style vacation property with six private "over the water" beach cabanas. All cabanas face north to the Belize Barrier Reef and have wonderful decks perched over turquoise tropical waters. Each deck has a hammock and an amazing view of the Caribbean Sea. Accommodations are clean, comfortable and charmingly rustic. 

Tobacco Caye Paradise won the TripAdvisor 2018 Traveller's Choice and also won in these 2 categories:

Top Bargain Hotels — Belize
Top Bargain Hotels — Central America

If you are a backpacker and traveling on a budget, contact Tobacco Caye Paradise directly and ask about their budget accommodation. They offer guest rooms located in a second story building on the beach within walking distance from the water (50 ft).  The accommodations have a shared bathroom/shower. 

Our year-round Belize Rainforest & Reef Explorer package includes a stay at Tobacco Caye Paradise.

Check out this video featuring Tobacco Caye Paradise
 

Other Belize Budget Accommodation Options

Belize Last Minute Deals

For a limited time only we are offering a 6-night Belize Summer Special trip for just $750 USD per person:

Two incredible locations, all in one vacation package!  At Bocawina Rainforest Resort you will get to enjoy 4 nights in the middle of a world-class national park with beautiful hiking trails and thrilling on-site adventures.  You will end your trip with 2 nights of pampering at the beautiful Jaguar Reef beach resort and Spa in Hopkins. This itinerary is ideal for guests who would like to combine an off-the-grid rainforest experience with some beach time all for a very low price! This special trip is best for couples and adventure seekers of all ages!

For more information or to book this special trip, please call 1.800.667.1630 or emailinfo@islandexpeditions.com