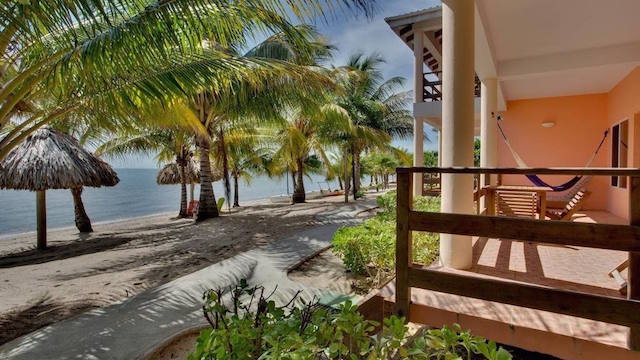 Placencia is located on a 16-mile long peninsula in southeastern Belize. It boasts miles of golden sand beaches and is known locally as 'Barefoot-Perfect'. This laid-back fishing village/beach resort offers top-notch food, accommodations, nightlife and a decent mix of travelers and locals. It is the perfect place to relax, unwind, and enjoy the cultural vibe of the area's Garifuna and Creole people.
Here are 5 reasons why you should include a stay in Placencia in your Belize itinerary:

1. Discover the Best Beaches on the Belize Mainland
The Placencia Peninsula, home to the longest stretch of beach on mainland Belize,is the
only place on the mainland offering unspoiled white sand beaches. The peninsula stretches across 3 villages: Maya Beach, Seine Bight and Placencia Village. Placencia Village's tourist area has several bars and restaurants along its golden sandy coastline, whereas fine, white sand beaches are found along quiet Seine Bight and Maya Beach. Take your pick - all of these beaches are public!

2. Walk the Longest Street In the World
Placencia is home to the world's narrowest main street. It is 4,071 feet long and 4 feet wide and according to the Guinness Book of World Records, is the narrowest main street in the world. Take a fun stroll along the pedestrian only 'Placencia Sidewalk' and discover a myriad of local artists, small eateries and eclectic shops.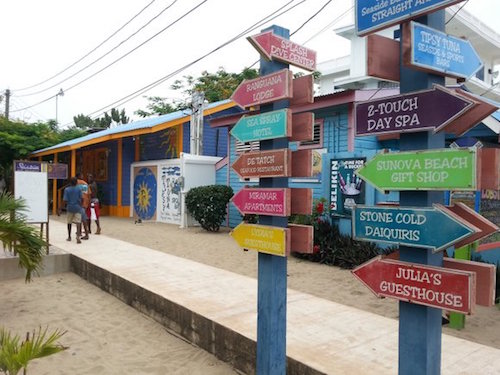 "Placencia Sidewalk"

3. Experience the Garifuna and Creole Culture
Placencia, for many years, was a small fishing village isolated from the rest of the country. The population consisted of mostly Creoles, though other ethnic groups such as the Spanish, Maya and Mestizos also lived in the area. The Placencia Peninsula also includes Seine Bight, which is a Garifuna village located about 5 miles north of Placencia Village. Immerse yourself in Belize's vibrant cultural mosaic as you enjoy the food, music, art and everyday life of these ethnic communities.

4. Swim or Snorkel with the Whale Sharks
Typically from April through June (when the Snapper spawn) the massive and docile whale sharks make their way through Placencia. Despite their size, whale sharks are remarkably gentle and curious and swimming with them is a 'bucket list' item for many divers and snorkelers.

5. Birding and Wildlife Viewing on Monkey River
Just 12 miles south of Placencia lies the subtropical rainforest along the bank of the Monkey River. Cruise along the river on a tour and you may be able to spot a wide variety of birds including the Toucan, Heron and Tanager. A good portion of the river has been declared a Special Conversation Area - look for the famous and loud Howler Monkeys, Iguanas and maybe even a Crocodile or two along the river shore.
If you go:
We offer a year-round adventure trip that includes a stay in Placencia. The Jungle & Beach Explorer - Placencia trip, combines a four night active adventure at Bocawina Rainforest Resort with three nights relaxing beachside at either Robert's Grove Beach Resort or Laru Beya Beach Resort in Placencia.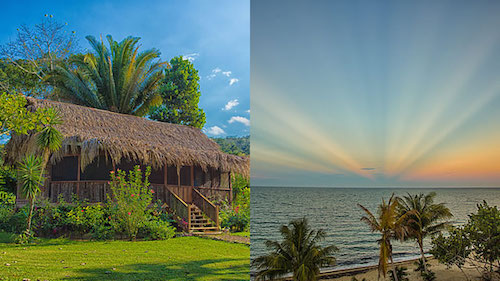 The Jungle & Beach Explorer - Placencia