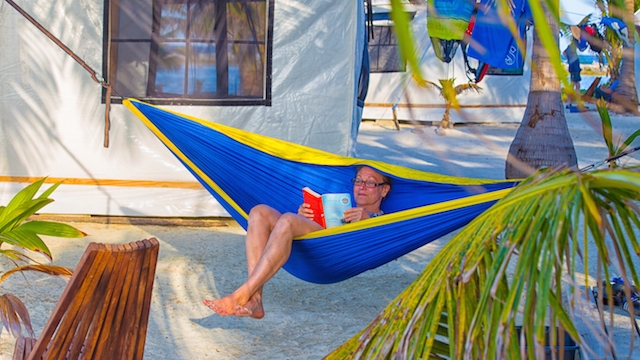 With the big freeze happening in much of North America at the moment, it is easy to let your mind wander and think of warming up somewhere tropical. If travel to Belize has been on your bucket list for a sunny vacation, check out our trip planning tips which will come in handy when you make the decision to get out of the cold.

Search our Belize Trips by Location, Activity, Date & Travel Style

1. The Best Time of Year To Visit Belize

As you may have guessed, the most popular time of year to visit Belize is during the 'dry season' which is from November to April. Conditions are usually clear, sunny, and warm; just the way you like it. However, November and December are generally cooler and moister. You can experience an infrequent northerly wind which blows down from the Gulf of Mexico, bringing along with it cooler temperatures and some rain - these systems rarely last more than a few days. If you're into activities on your vacation, the weather during the dry season is suited better for paddling and exploring the atolls and cayes.

June through October can also be a great time to travel as Belize is now getting to be known as a popular year-around destination with so much to offer even during the 'green' season. At this time of year you will begin to see a shift in the trade winds to a more consistent south westerly. Rains are usually intermittent and can last up to a few hours at a time. Conditions inland can change quickly with afternoon thunderstorms and heavy rainfall common in some parts of the country. This is a quieter time to visit Belize with fewer tourists and lower prices for accommodation.
Research our Belize trips by the date you wish to travel.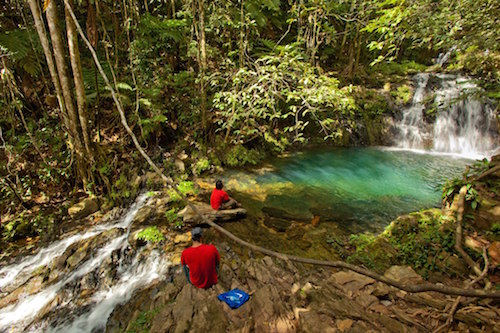 Hiking in the Mayflower Bocawina National Park

2. Finding the Perfect Location for Your Trip

Deciding where to go in Belize will depends on what you want to do on your trip. Want to visit the lush rainforest and see exotic wildlife? The inland of Belize is where you can explore the Mayan culture, paddle down a rainforest river or glide through the jungle on a zipline. Feel like some easy island life traveling? The reef offers an endless playground to explore Belize by sea kayak, SUP and snorkel. Many of our trips combine both inland and ocean exploration. Can't decide if you should visit Glover's Reef Atoll, Lighthouse Reef Atoll, The Belize Barrier Reef or the Rainforest? View the Find Belize Trips by Location and research our trips by destination. Or simply contact us and we'll help guide you to that perfect vacation and make most of your time in Belize.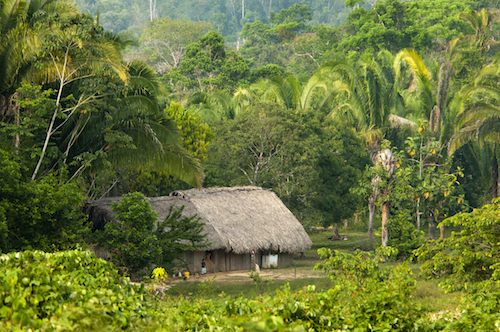 Visiting remote Mayan Villages

3. Pick Your Trip Style

Knowing your travel style can help you plan the perfect trip. Are you a thrill seeker and love to travel off the beaten path? Are you looking for a true escape, with the flexibility to relax and enjoy activities as you please? Our Find Trips by Travel Style page can help you find the Belize vacation that is right for you and your travel companions.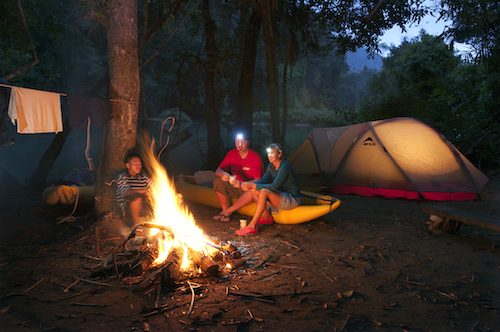 Jungle camping next to the Moho River - Epic Belize trip

4. Experience Belize Your Way

Belize, for such a small country has unbelievable diversity and is a mecca for outdoor activities and adventures. With so many activity choices, how do you experience Belize your way? One option is to combine our shorter trips with longer trips or tying together a series of short trips. We are there to help you mix and match to make your perfect holiday. A favorite combination is to visit the inland rainforests of Belize and also experience the incredible reef system and spend your days sea kayaking, snorkeling and paddleboarding. Find our Belize trips by activities.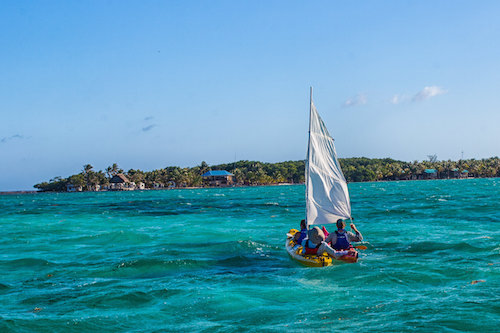 Sailing a kayak towards the Glover's Reef Basecamp

If you go:
With 30 years experience of organising adventure travel trips in Belize, we can match many interests and activity levels that will suit what you're looking for. Contact us today if Belize travel is in your future, then let us help you plan your Caribbean getaway this winter so you can paddle away from the cold and start enjoying life.