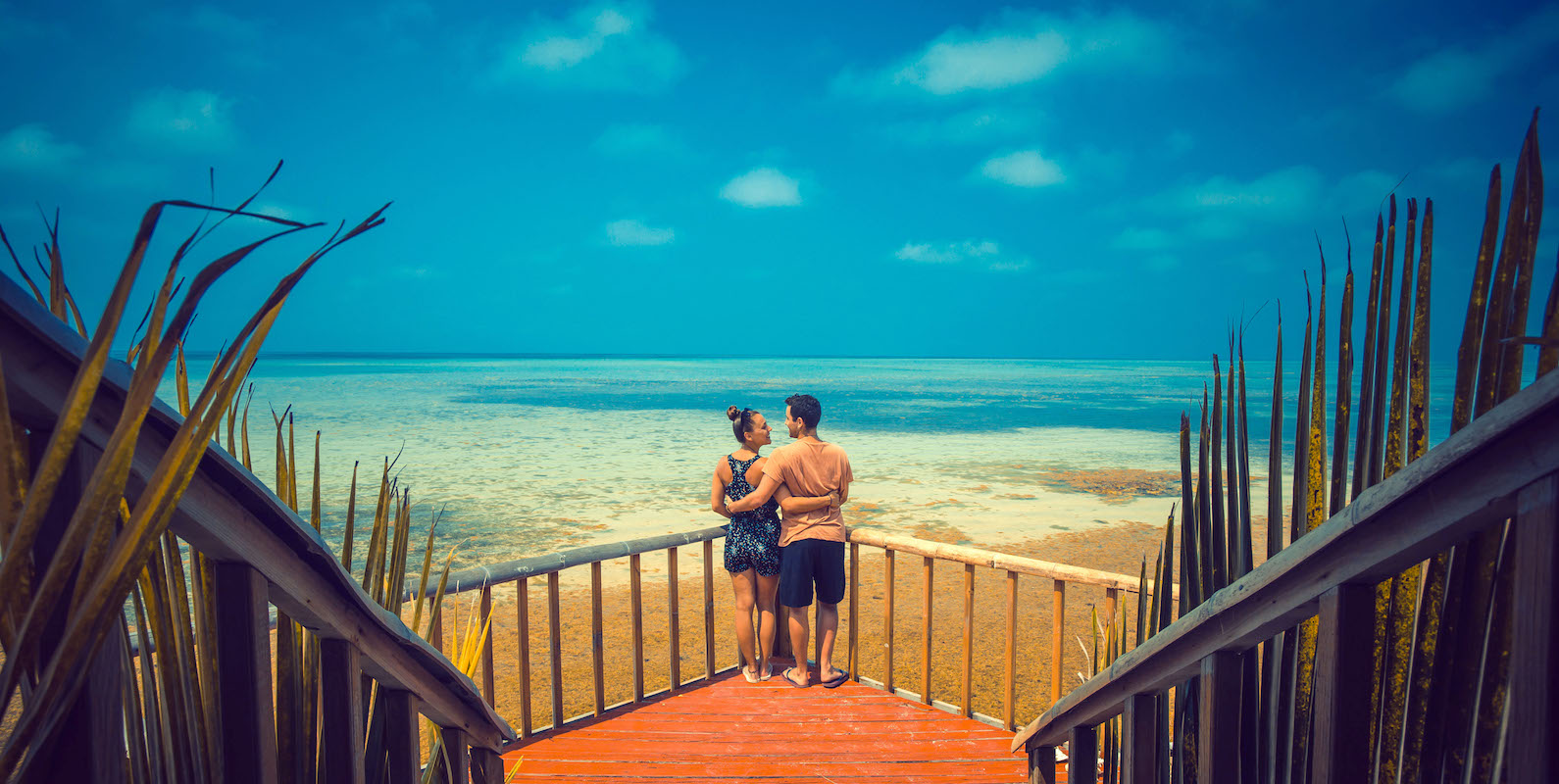 Belize is idyllic for a romantic getaway with its miles of beaches, idyllic palm-fringed tropical islands, lush rainforests, secluded eco-resorts, and endless natural beauty. It's the perfect destination to create memories, fun adventures, and bond together as a couple.
Here's our guide to the best romantic things to do in Belize:
1. Hike to a Secluded Waterfall 
Escape to an off-the-grid eco-lodge in the heart of a Mayflower Bocawina National Park in the Southern Maya Mountains. At the Bocawina Rainforest Resort, there are several miles of trails to hike and five beautiful natural waterfalls to discover. 
2. Watch the Sunset at Glover's Reef
After a day of paddling and snorkeling on Glover's Reef, relax with a Belkin beer or Belizean rum punch whilst watching the sunset with your loved one.
3. Visit the Blue-morpho Butterfly Farm 
Take a day together to visit The Blue Morpho Butterfly Farm. It is located just a short drive from San Ignacio Town at the foothill of the Maya Mountains. The farm rears the Blue Morpho butterfly or affectionately known as The "Belizean Blue". This is a wonderful place to observe and learn about this beautiful species of butterfly throughout its lifecycle. 
4. Relax with a Romantic Couples Massage by the Beach
Treat yourself and your partner to a romantic couples massage at the Butterflies Spa, the only full-service spa in Hopkins Village, that offers a range of exciting treatments. 
5. Sleep Under the Night Sky at the Glover's Reef Basecamp
Retreat with your partner to your private beachside tent-cabana at the Glover's Reef Basecamp on Southwest Caye surrounded by a billion stars and the sound of waves on the beach.
6. Snorkel together in Crystal Clear Waters
Explore the undersea world of the Belize Barrier Reef with a snorkel and mask. Glover's Reef Atoll features remarkably clear waters and a sheltered, shallow lagoon with more than 700 patch reefs to explore. 
7. Pack a Picnic and Climb to the top of the Xunantunich Mayan Ruins
Venture inland to San Ignacio and explore the Mayan ruins at Xunantunich. Walk around the ruins and then climb to the top of El Castillo, Belize's steepest Mayan temple. Pack a picnic and enjoy the panoramic views.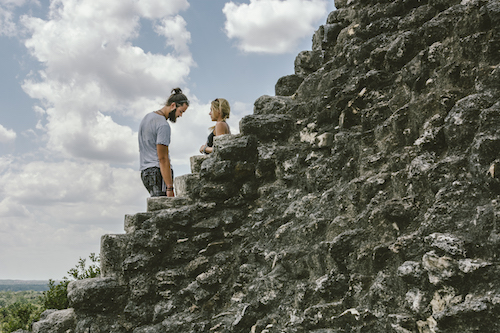 8. Go on a Belize Chocolate Tour
Chocolate lovers, nature enthusiasts, and those looking to learn more about Belize's rich history of cacao should visit the Ixcacao Mayan Chocolate - the only Maya chocolatier in Toledo and one of only two in Belize. Visits include a tour of the cacao grove and a demonstration of and a chance to practice basic chocolate making. 
9. Paddle to a Remote Deserted Island 
For adventurous couples and experienced paddlers, rent a kayak and explore Belize's Southern Barrier Reef paddling from island to island.
10. Find a Beach All to Yourselves on Half Moon Caye
Half Moon Caye is part of Lighthouse Reef Atoll, a UNESCO World Heritage Site and the location of the renowned Great Blue Hole.  It's also home to serene, empty beaches and awesome walk-in snorkelling sites.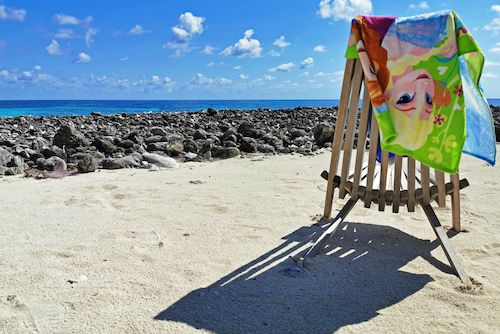 11. Stand up Paddle Board at Tobacco Caye
Discover Southwater Caye Marine Reserve on Belize's Southern Barrier Reef with your partner. Spend time exploring lesser travelled areas of the reef by paddleboard and you'll encounter all sorts of marine life from sea turtles to spotted eagle rays. Join our Coral Islands SUP trip - the only lodge-to-lodge SUP trip in Belize, combining the adventure of a paddling journey along the Southern Barrier Reef with the comforts of staying in small island lodges. 
12. Private Sunset Dinner 
Enjoy a private sunset dinner on the beach at Victoria House Resort and Spa or an intimate dinner at the romantic al fresco dining room at the Mariposa Restaurant at the Chaa Creek Lodge.
Planning a romantic getaway to Belize?
Contact one of our Belize trip planners at 1.800.667.1630 or email info@islandexpeditions.com. They can plan the perfect romantic Belize getaway for you and your loved one.
Related Links:
The Top 5 Most Romantic Places to Stay in Belize
A Romantic Getaway to Glover's Reef Belize
Travel Channel - Lebawit Lily Girma. 'Belize's Most Romantic Islands'