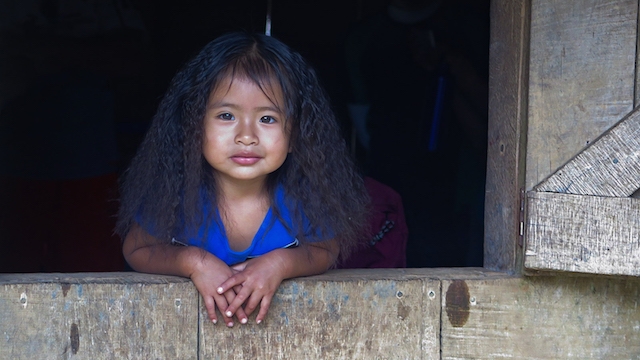 The winning photo and caption by Barb Wolff/Island Expeditions Beauty of Belize Photo Contest
"We stopped in the Mayan Village for lunch and to gear up for trip on the Moho River. What a beautiful little girl!"

We are delighted to announce the Grand Prize Winner of the Island Expeditions Choice Awards in our Beauty of Belize Photo Contest. Barb Wolff captured this spectacular winning photo and will be experiencing our new Rainforest and Reef Explorer trip in the near future.

We spoke with Barb to learn more about the photo and the story behind the beautiful girl in the winning photograph.
Congratulations on winning the 2016 Island Expeditions Beauty of Belize Photo Contest!
What brought you to Belize?
Belize is a country that has been on my wish list for a long, long time. We were so close in 1990 when friends and I flew into Cancun with our camping gear, rented a VW Beetle and drove down the coast stopping at Tulum, Coba and various beaches. Along the way we met someone who told us about Belize. We wanted to visit the beautiful reefs, ruins, rainforests and rich Mayan culture in a country that hadn't been overrun by the development of big resorts. We never made it south of Chemuyil in Mexico and vowed to come back next year. It didn't happen for another 26 years.
Island Expeditions was highly recommended to me by a coworker who had travelled through Belize with his family 10+ years ago. He still raves about it! When I looked into the packages, the Ultimate Adventure trip was a perfect fit for us. We all enjoy camping, snorkeling, kayaking, trying new foods, enjoying the local culture and exploring the country. Trish worked with us to find flights that would get us there just in time for the start of the trip and get us home in time for my son's exam.
To independently research and coordinate a trip of this scope with so many varied activities and locations over a short time period would be difficult if not impossible. Island Expeditions organized and seamlessly executed the trip so we all had the opportunity to enjoy all of the activities and not worry about schedules, meal planning, activities or accommodations. I only had one complaint, having to put on my wet swimsuit in the morning before hopping into the boats again.
Where was this photo taken and can you tell us about the story behind it?
When we arrived in in Pedro and Venancio's village of Santa Teresa, we had some free time to explore while the guides packed the gear at Pedro's home and lunch was being prepared.
Pedro's daughter was having fun with all of the visitors. She peeked through the open doorway, looked around and disappeared to pop out somewhere else. In that time, I took 3 shots trying to catch my fast moving subject. The 3rd time was a charm!
I was thrilled that I captured such a nice, natural shot. She isn't posing for the picture, just overseeing the sudden buzz of activity around her. My first thought was, that's a keeper.
Can you tell us about your photography experience?
I have no formal training in photography other than I love to travel and take photos. We live on an incredibly beautiful and diverse planet and the only way to fully appreciate it is to explore it. At home, every minute of my kid's lives has been photo documented…much to their dismay at times.
What kind of camera/gear did you use to capture this photograph?
This photo was taken with a Canon Powershot G16.
How do you feel about winning the Island Expeditions Beauty of Belize Photo Contest?
I am absolutely ecstatic that I won! Belize is beautiful and I am looking forward to coming back. I told friends that I had entered the contest and joked that I may win a t-shirt or hat. I seriously never expected to win the grand prize!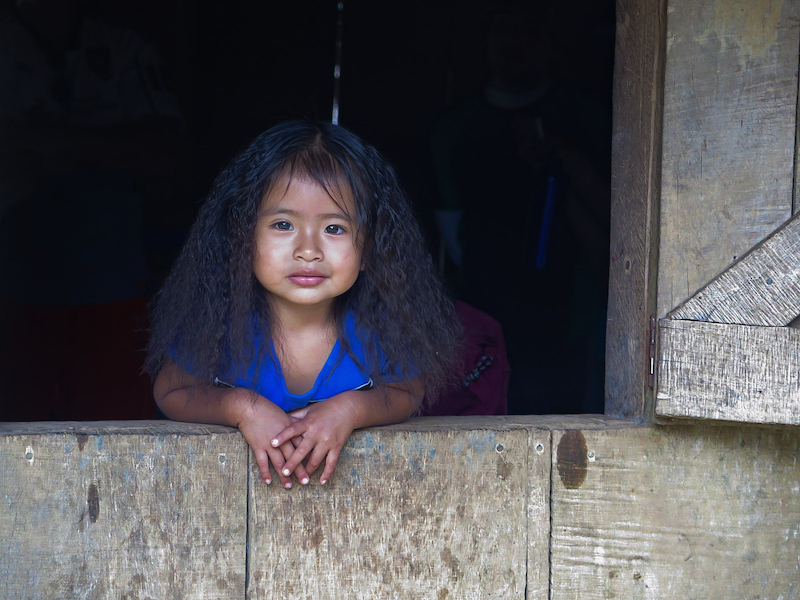 Find out more information about Visiting Santa Teresa Village on the Ultimate Adventure Trip, Belize.

View all the photographs in the 2016 Beauty of Belize Photo Contest.