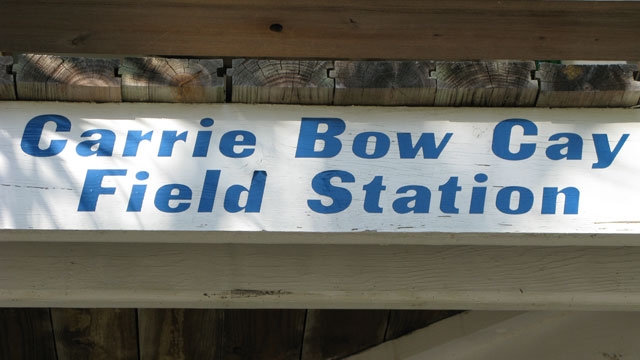 An essential part of our Paradise Islands and Coral Islands SUP trips is visiting a marine research station in the area and to show our guests some of the important conservation work that is carried out. The Carrie Bow Cay Field Station is located 15 miles (24 km) southeast of Dangriga on top of the Meso-American Belize Barrier Reef.

The field station serves as a permanent site in the Smithsonian's Tenenbaum Marine Observatories Network. It is home to Smithsonian Institution's Caribbean Coral Reef Ecosystems Program which is dedicated to the investigation of coral reefs and associated mangroves, sea grass meadows, and sandy bottoms. Smithsonian scientists and students travel there to conduct research on the biology, ecology, and geology of coral reef ecosystems.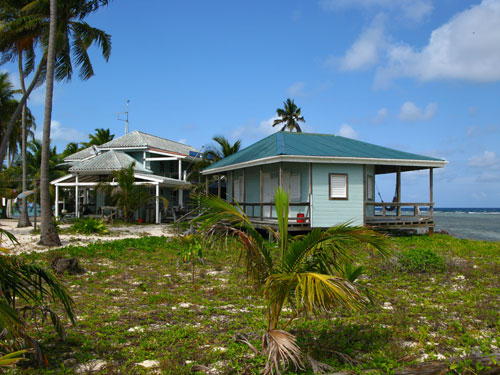 The Carrie Bow Cay Field Station has operated for over 40 years and hosts over 100 scientists year round. Amenities on the island include housing for up to six scientists and staff. Scientific facilities include a flow through seawater lab, wet lab, dry lab, scuba facilities and three small boats.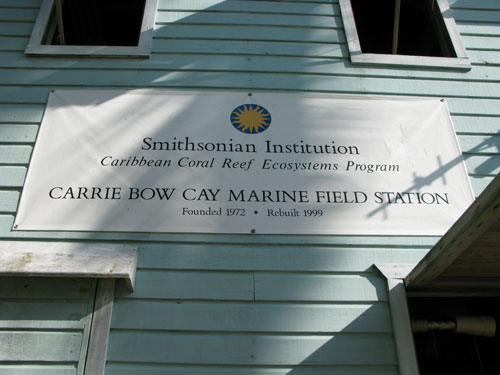 This video gives a great insight into the facilities and the work carried out at the Carrie Bow Cay Field Station.

Tour of Carrie Bow Cay Field Station
This day visit is often a highlight for guests on the Paradise Islands or Coral Islands SUP trips. The snorkelling off Carrie Bow Cay is also outstanding!