Top tips to save money on your next vacation!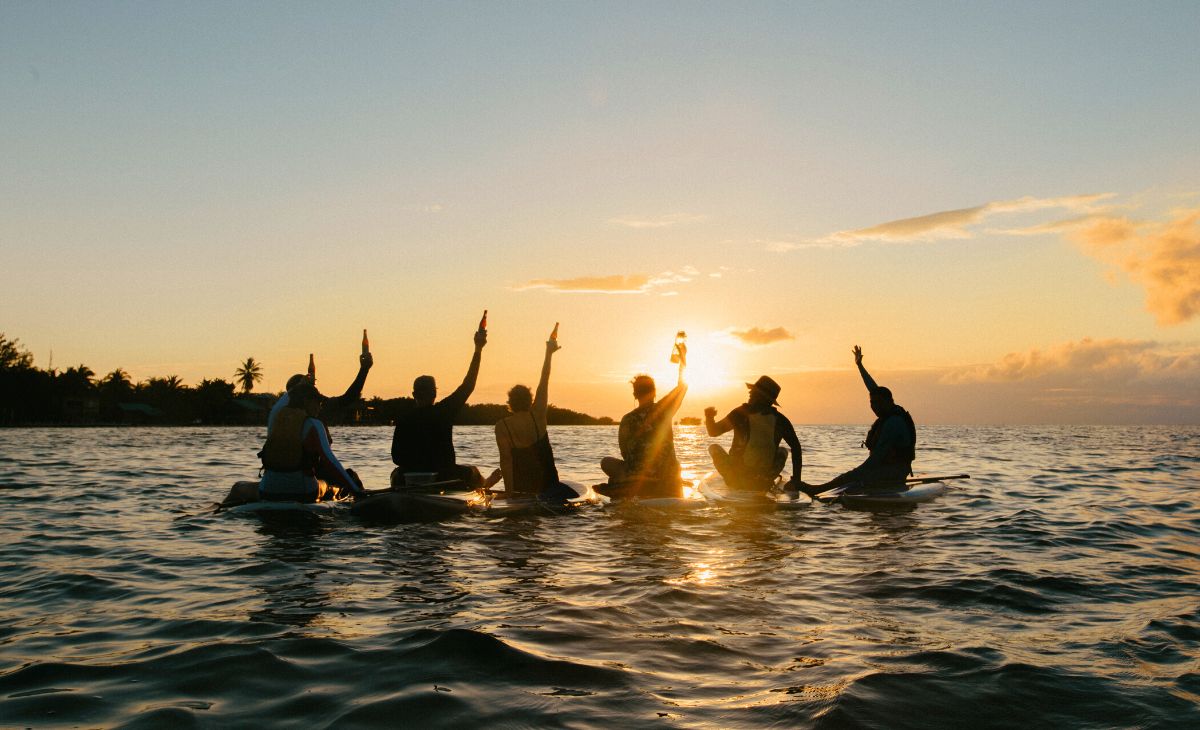 Top tips to save money on your next holiday trip
We believe that traveling shouldn't break the bank,  as people are starting to plan their next  vacation, here are some tips to save money on your next holiday trip:
Travel Off Peak Season ⏳





The easiest way to save money on your holiday is to choose to travel during off-peak travel periods.  Christmas Holidays and Spring Break, for example, are some of the busiest times to travel, and a time when many people want to get away.  The trouble is that because of basic supply and demand forces, flight prices tend to be higher and hotel rooms are often charged at peak rates because they sell out every year.  If you have the flexibility to travel outside of the most popular travel periods for the destination you are choosing, there are likely great deals to be had.  Airfares are quite a bit cheaper.  Speak with your local agent or operator about deals in the weeks before or after peak travel times. If you still plan to travel during the holiday season we recommend booking at least 6 months in advance to get the best deal available.



 

Redeem airline rewards ✈️




This is the easiest way to save on your next holiday vacation. It's time to redeem those airline points or miles you have been saving for so long.   Not enough points? No problem, airlines are allowing you to pay with a portion of points and the rest with a credit card!  If you haven't traveled in a while, make sure your miles or points do not expire and make sure you use them before they disappear (I am looking at you Air Canada

😭

). 





If you have a companion pass (

AlaskaAir

, 

 

Westjet

 or Southwest

) , check the expiry date and get your best buddy to travel with you and split the total!  Even better, these three airlines fly direct to Belize from Seattle, Los Angeles (AK), Calgary, Toronto (WJ) & Houston (SW).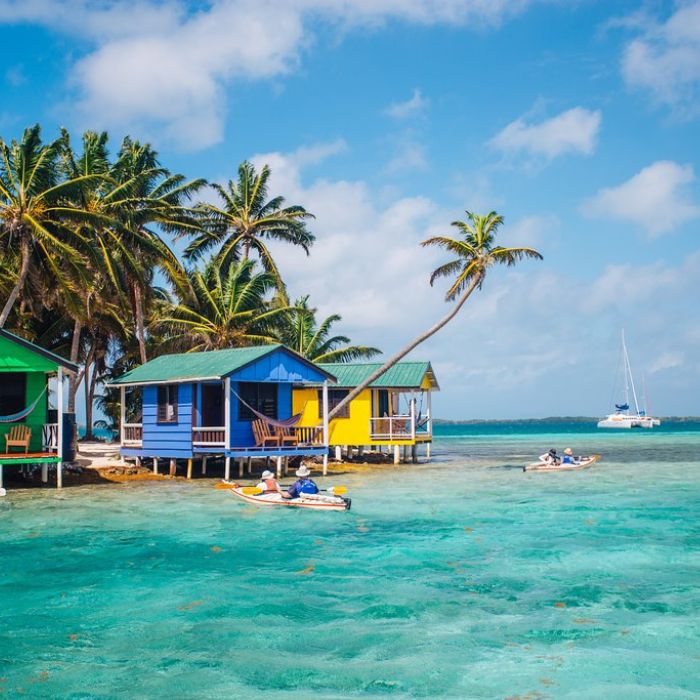 Travel outside of the country 🌎




This may sound a little crazy, but traveling domestically is getting very expensive, it is cheaper now to go out of the country!  Plus the US and Canadian Dollars are very strong right now,  your hard-earned dollars will go a long way in another country.





If you live in the USA,  paying $40 for a dinner, $15 for a cocktail and $400 for a hotel room has now become the norm (this is true for Hawaiian destinations, main Canadian cities, and many other popular spots across the US… believe me, I have receipts to prove it!) 

But in Belize you get a full meal plan for $40-50 and that includes 3 daily meals! 





Another reason to leave the country? Snowmageddon or the next Polar Vortex, is coming. You will definitely need to get to a warm and sunny destination.  Belize's winter temperatures range from 70-85 F (20-29C)  … just saying!  😎



 

Go to less traveled destinations 🏝️




If you think about it, traveling to less known and popular destinations will give you better access to culture, people, and of course

better deals

!  And you really do not want to go to a tourist trap destination… Do you?  





The best thing about traveling to smaller destinations is supporting local communities, as your well-earned money goes to people that need it and will work hard to ensure you have the most wonderful travel experience.  As the costs of hotels in popular destinations have skyrocketed, it is wonderful to find hidden gems with still low-cost accommodations and meals.





At Island Expeditions we are keeping the

same 2019 prices for all our trips.

There is one exception: 

Paradise Islands

Trip is on sale for all departures, it is even

cheaper than 2 years ago!

  You must travel before May 2023, as our expedition season ends in April.





If you are looking for affordable lodges and unique locations  (all year round) you must visit our Belize  Eco-lodges: 
Tobacco Caye Paradise

- This is perfect for the budget traveler. This is a small and very popular destination, and it's included in some of our trips. However, if you travel in low season they offer extended stays for 10+ nights starting at US$795 per person.  This deal is available from June to November 

Bocawina Rainforest Resort

- a popular stop for many of our trips, is also offering an All-inclusive package that works great for singles, couples, and families. It gives you the best value for your buck as you pay in advance and everything is included!    If you are planning an independent journey, we highly recommend you visit the only resort located inside a National Park in Belize.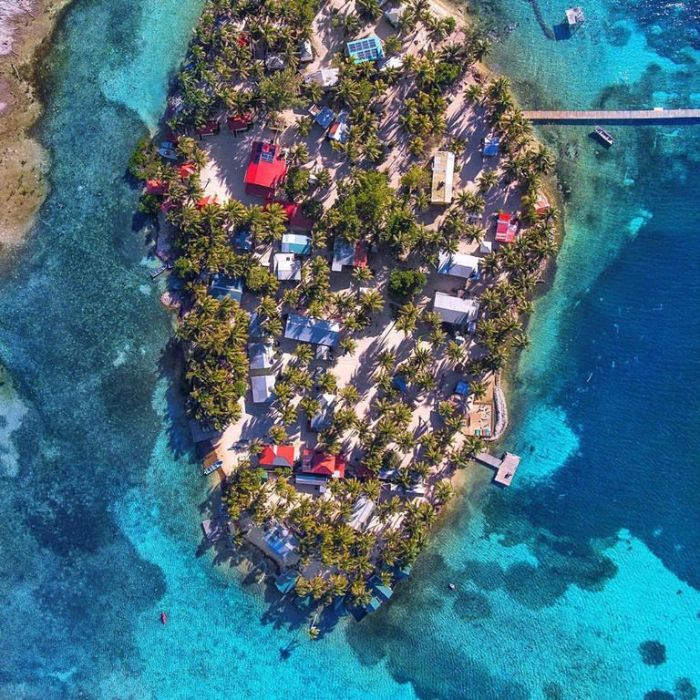 Travel as a group 👨‍👩‍👧‍👦




Traveling with a group can be cheaper than traveling alone (cost per person that is). You can invite one or two people, or bring the whole family for bigger savings!  An absolutely great idea is joining a group expedition. This will save you money on transportation, meals, and room costs.  Think about it , a taxi for 1 person is the same as it is for 4 people. Also, a group will be able to get a better deal in a combination of services.





The best thing about traveling as part of an Island Expeditions group is not only saving some money,  but knowing everything has been taken care of, and that is a real-time and money saver.  





If you travel with the entire family, make sure you ask for family or children discounts!   At Island Expeditions we offer

Island Expeditions family pricing

: a 20% discount for children between the ages of 6 - 15 when your family is sharing accommodations.



 

Take advantage of special deals and all-inclusive options 🤑




This is a no-brainer, take advantage of last-minute sales! Especially if you are flexible with your travel dates.  Finding deals during peak season, Xmas, new year's, and other holidays could be almost impossible as everybody travels that time of the year.  But not all hope is lost, Island Expeditions occasionally has trip discounts  to fill remnant space on specific trip departures.  If you are flexible and want to join our guided Belize expeditions check out our

Island Expeditions Trip Specials

or sign up for our monthly

Newsletter and Special Deals

. Keep in mind these specials are only for last-minute bookings.  This allows us to avoid canceling trips, and keep low costs.





Another money saver is All-inclusive packages, making sure everything on your trip is included or paid for in advance. Why is that? You will have nothing else to worry about when you get there,   you just enjoy your stay and make the best out of it. Just remember some cash for some souvenirs, and tips for your driver or tour guides. 





At Island Expeditions, we make sure that most of your expenses are included, and all travel arrangements are taken care of in advance. Other travel companies may look "cheaper" but read the fine print, and you will notice many things on the trip are "optional or extra ''.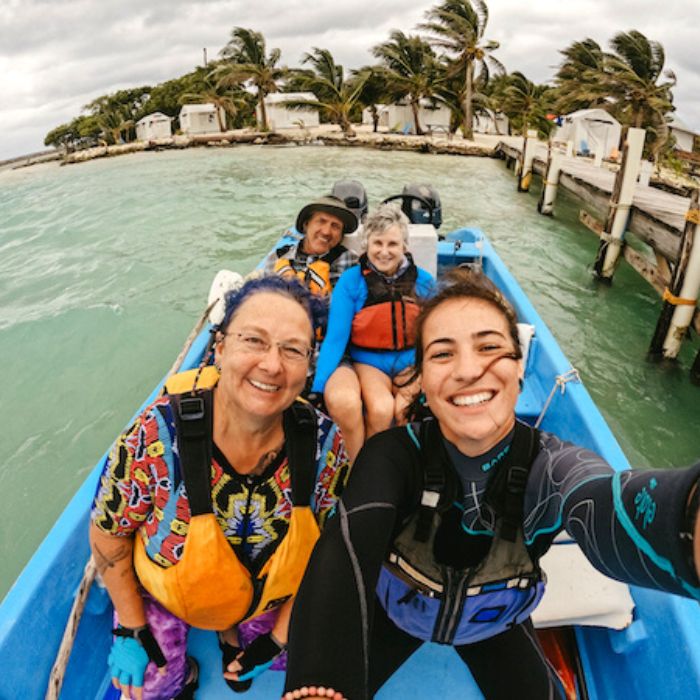 Find the best flights deals online 🔍




There is nothing better than finding a great deal on airfare, but many people don't know where or how to find them. One of our first recommendations is

Google Flights,

one of the easiest ways to find the best deal to travel. All you need to do is select your departure city, and destination (BZE for Belize International Airport), choose your dates and you will get a list of all available flights, different routes, and costs. You can filter your search by price, the number of stops, or trip duration. You can even review the pricing calendar to find the best deal by date and month!

Another option is

Skyscanner

, a popular search engine to find cheap flights!   While you compare flights, sometimes it is cheaper to book directly with the airlines, if you find a good fare online, see if the airline can offer you the same deal or cheaper by booking directly on their website and if you see a good deal

GRAB IT! 




One more little tip: most

 airlines allow you a 24-hour cancellation, so if you booked and found something else, you can cancel within 24 hours  of booking. 


 
Booking flexibility vs economy 🍹




Finding the cheapest flight online sometimes is a good idea… except when you need to make changes. Look for flexibility on changing flight reservations and booking hotels and tour packages. It's always best to book a refundable and flexible fare instead of opting for the cheapest rate available. Many airlines will offer you also some upgrades to allow more legroom,  multiple changes, or even free cancellations.  Make sure you read the fine print and give yourself some room to prepare for the unexpected.





At Island Expeditions we have a flexible cancellation policy for 60-30 days prior to travel, and we will work with you to make any necessary changes when possible. And this brings us to the next tip...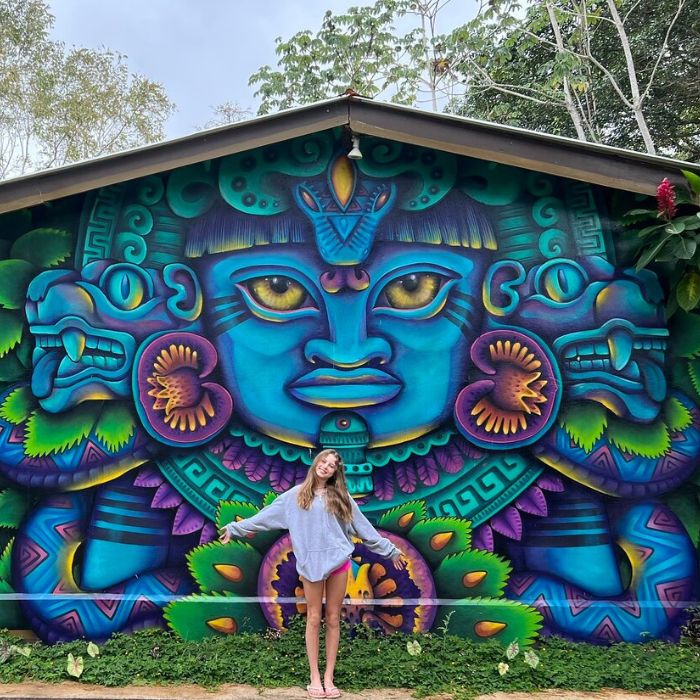 Purchase travel insurance  🧭




This is definitely something every traveler must purchase, as things can change at the last minute.  You want to make sure that if something were to happen before or during your trip, you are protected in the event of trip interruption or cancellation. Do not forget to include health travel insurance in case of any medical emergency. 





Our recommendations for US Based Travelers:




Redpoint Travel Protection - Ripcord




Comprehensive travel program, best for adventure seekers and humanitarian workers
Evacuation and rescue from the point of emergency to your home

Premium coverages for cancellations and interruptions, medical expenses

24/7 access to elite customer service, paramedics, nurses, former military veterans and

travel specialists






Our recommendations for Canadian Travelers




Manulife Travel Insurance

. 


Several plans are available, including: 


 

All-Inclusive Plan

Premium Protection Plan

Covid 19 Travel Protection Plan

Trip Cancellation

Non-Medical Inclusive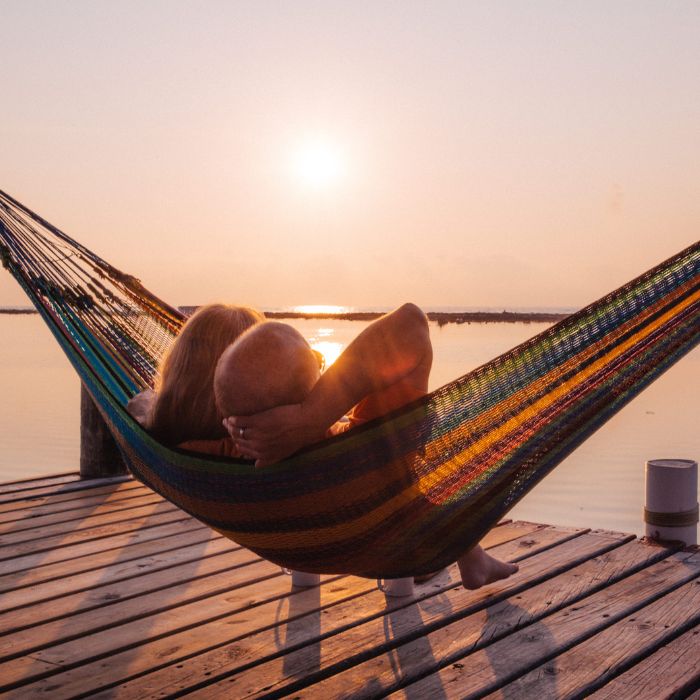 Pack light - save on checked luggage 🧳




The lighter you travel, the easier and cheaper it is to travel as many airlines charge $30-50 for checked bags.  If you can fit everything in your carry-on, no more checked-bag expenses! - just keep your toiletries in 100ml (4 oz) containers and bring light reusable clothes.





Some airlines like Delta and Southwest are removing luggage fees which is a great money saver! And yes! Both Airlines fly to Belize. Frontier Airlines on the other hand is lowering the weight limit for checked bags to 40 lbs (from 50lbs), but they are offering amazing flight deals to Belize right now! So keep your luggage light and save some money!
Travel Credit Cards

💳




Airlines and Travel rewards Credit cards offer some very attractive perks that can help you save money.  If you don't have one yet, this may be the right time to get one (No, we are not suggesting getting into more debt, but maybe consider switching one of your credit cards for one with travel benefits).  





Airline Credit cards will offer you perks like free checked bags, bonus sign-up reward miles (that will get you closer to Belize), a companion voucher, access to airport lounges, and many will waive the first annual fee.  Check with your favorite airlines and see what they have to offer! (  remember: you can always cancel it at the end of the year)





Looking for more tips to travel for less? Call us and our trip planner will help you save some money on your next trip to Belize!
Follow us for more travel tips.
Sign up for our Newsletter and Special Deals Here and follow us on  Facebook  or  Instagram