Don't miss these places when you go to Belize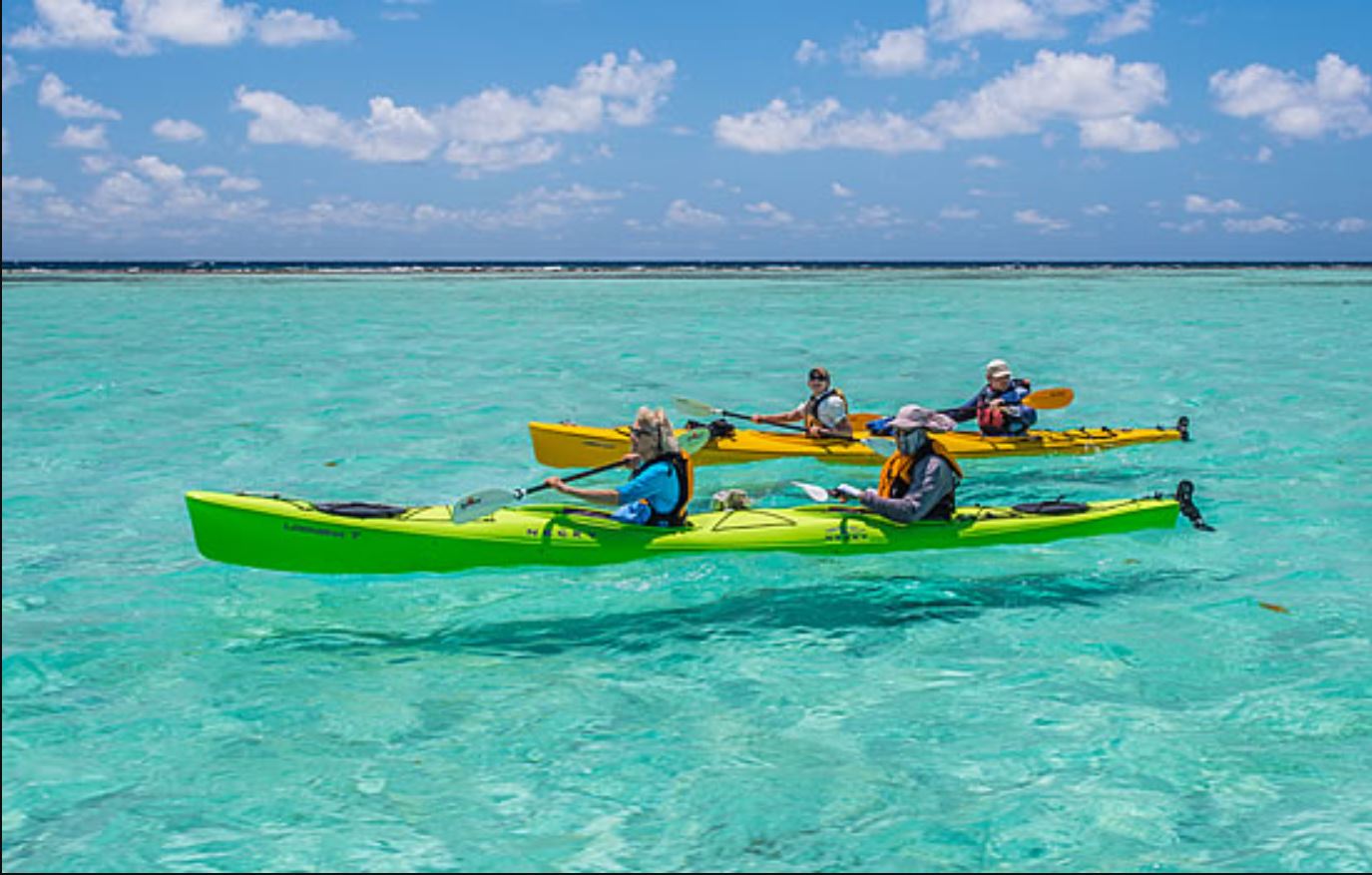 Travellers are once again free to explore and visit other countries, finding adventure and new experiences to create memories that will last a lifetime. But as you head back out into the world, taking to the skies or the seas, where will you go?
With so many wonderful destinations available to you, it can be hard to choose. So, where should you go? We'll make that decision easier with the suggestion of a place that overflows with natural beauty and a diversity of ecosystems.
On the eastern coast of Central America, you will find Belize. This Caribbean paradise is well-known for the world's second-largest barrier reef, which includes the Great Blue Hole. It is also the perfect destination for those interested in hiking, diving, nature and wildlife, spectacular food, or even simply relaxing while surrounded by smiling, friendly people.
If you are looking for a spectacular getaway, here are some of the top places to go in Belize, with special consideration given to adventurous travellers:
Glover's Reef Atoll
If you dream of snorkeling, diving, or paddleboarding, this is the destination for you! Considered to be the richest marine environment in the Caribbean Sea, Glover's Reef is one of three atolls found only a few miles offshore from Belize. An incredibly biodiverse region, visitors have spotted stingrays, sharks, sea turtles, and much more.
Mayan Ruins
Any trip to Belize practically requires an exploration of the impressive Mayan ruins. While there are many to choose from, Caracol, deep within the Chiquibul Forest reserve is the largest and among the most popular. It is known for El Castillo ("the Castle"), a large scalable temple. Be cautious of the steep, uneven stairs.
If you are looking for a location with smaller crowds, consider Lubaatun in the southern Toledo region. Easy to access, this is a great site for adventurers with children. The site is known for the Crystal Skull discovered in 1924.
Cave Tour
If you are looking for something unique and unforgettable, check out the Actun Tunichil Muknai (ATM) cave tour. Walking 45-minutes through the jungle and swimming across three rivers will bring you to the pitch-black caves, which require a headlamp to navigate. Courage will also be required when you spot the crystallized skeletons of those who were brought here as human sacrifices.
Ambergris Caye
Looking to get out on the water? Consider a full-day tour onboard a catamaran, seeing the highlights of Ambergris Caye's pristine marine environments. Watch the sun set into the stunning blue waters and watch for dolphins and sea turtles in the evening light before returning to port under the stars.
After taking in the scenery, why not get to know the local birds at the Crooked Tree Wildlife Sanctuary, including the jabiru stork, Central and South America's largest flying bird with a wingspan that can reach 12 feet across.
Lighthouse Reef Atoll
An atoll is a ring-shaped coral reef, island, or chain of islands. Of the three atolls in Belize, Lighthouse Reef is the most distant, sitting some 50 miles off the coast of Belize City. The atoll is oblong, spanning about 22 miles and including 6 cayes: Northern Caye, Sandbore Caye, Half Moon Caye, Long Caye, Saddle Caye, and Hat Caye.
Lighthouse Reef Atoll is best known as a destination for snorkelling and diving, but also features beautiful wildlife in and out of the water. Half Moon Caye, for example, draws in many birders hoping to see magnificent frigatebirds or the rare red-footed booby. Exploring the Atoll's cayes by kayak is also a popular activity.
Belize Barrier Reef
A series of coral reefs stretching along the coast of Belize, the Belize Barrier Reef measures more than 180 miles in length. It forms part of the Mesoamerican reef, which itself runs 560 miles, extending from Honduras to the Yukatan Peninsula.
The reef is home to 1,400 known species of flora and fauna. Endangered species like the manatee, sea turtle, and American crocodile can be found here, making it a popular destination for nature enthusiasts from every country.
In 1996, the barrier was listed as a UNESCO World Heritage site, and in the years since, measures have been taken to preserve and protect it, including a moratorium on oil exploration in Belize waters. By 2018, the reef had been removed from the List of World Heritage in Danger, offering proof of the effectiveness of these protective measures.
The Rainforest
Belize is known for its beaches, diving, and snorkeling, but there is so much more to see and do. The Belize rainforest is a dense ecosystem that can be described as the lungs of our planet, absorbing carbon monoxide and releasing the oxygen needed for our survival. The absorption of CO2 also helps to stabilize the Earth's climate. The rainforest also adds water to the atmosphere, helping to maintain the Earth's supply of fresh water, and it provides plants that are used in life-saving medicines.
The rainforest offers some of the best viewpoints in Belize for those who enjoy hiking. On your journey, you might even find a waterfall and secret location to swim, or spot some of the magnificent local wildlife. You can even find locations to dine in the jungle setting, enjoying ingredients fresh from the surrounding gardens.
Endless Adventure
Belize offers everything you could ask for, whether that be excitement, relaxation, outdoor activities, or spectacular sights to see. As you head out on new adventures, make Belize your ultimate getaway.
These are just some of the suggestions of things to do and places to see during your trip to Belize. No single article could detail all the marvels you will find in Belize but the Island Expeditions website will give you some of the top ideas and tours, whether you are looking to travel independently or book a tour of Belize.  You simply have to come and see them for yourself.
If you are thinking of visiting Belize, check the options with Island Expeditions your Belize Adventure Experts.