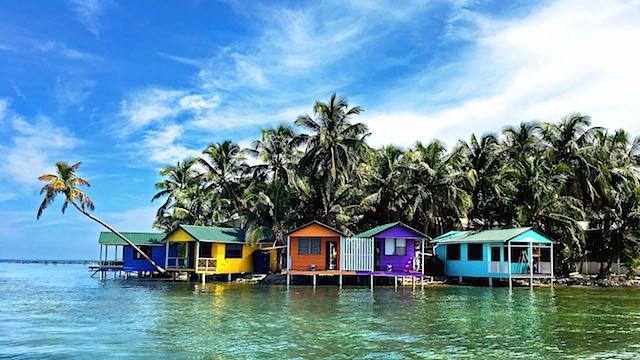 Tobacco Caye is a tiny five-acre island, located within the Southwater Caye Marine Reserve in Southern Belize. Home to Tobacco Caye Paradise , this picture perfect tropical island is a favourite destination for kayakers, snorkelers, paddle-boarders, divers and backpackers.

A New Look for the Over-the-Water Cabanas

Guests visiting Tobacco Caye Paradise will notice a new look! This friendly rustic lodge is located on the northern tip of the island and has six private over the water cabanas. The cabanas recently had a facelift and were repainted from white to beautiful colours which reflect the fun and laid-back vibe of the island.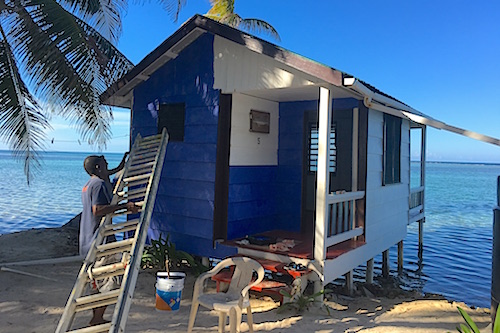 Painting in progress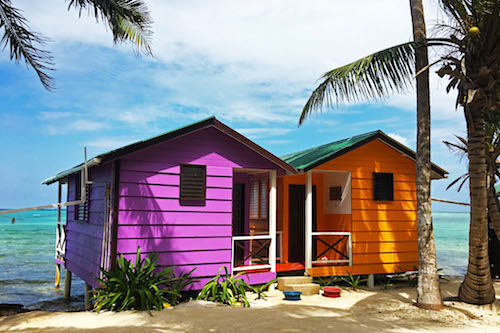 Beautiful new colours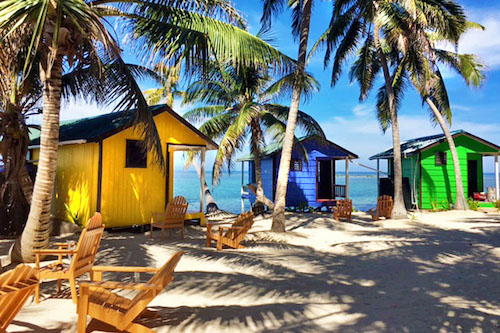 Life is better in colour...

Improvements to the Dining Area

The dining area was renovated, and we've added a deck and sliding glass doors, so guests can now enjoy meals outside overlooking the ocean. Meals are served family style and it's a great way to meet fellow travellers and talk about the day's adventures.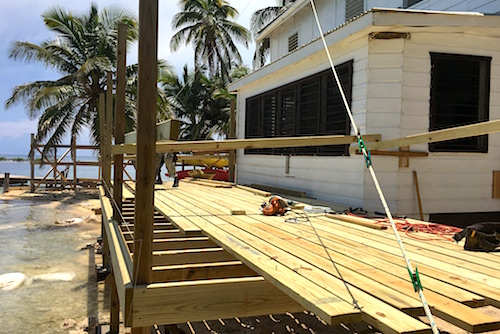 Building the deck at the dining hall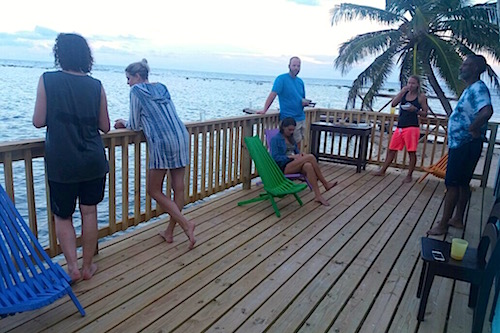 Completed Deck, in front of the dining hall

Budget Accommodation at Tobacco Caye

New for 2017, was the addition of guestrooms for travellers on a limited budget. These guestrooms are located in a second story building on the beach and within walking distance from the water (50 ft). These basic accommodations have a beautiful deck overlooking the sea, plus a shared bathroom/shower (between 3 private rooms, which are based on single and double occupancy).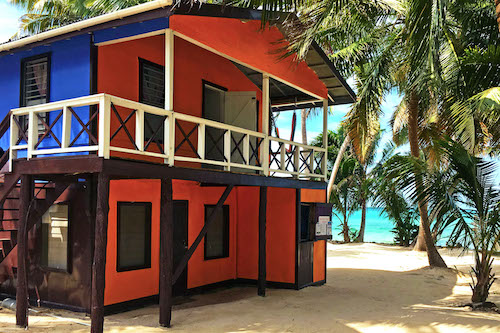 New budget guestrooms on the upper floor

Activities at Tobacco Caye

Tobacco Caye offers world class snorkeling right off the beach. The east side of the island has the Belize Barrier Reef as a backdrop, offering some of the best SCUBA diving in the Caribbean. Kayak, snorkel gear and SUP rentals are available to guests staying at Tobacco Caye Paradise Cabins.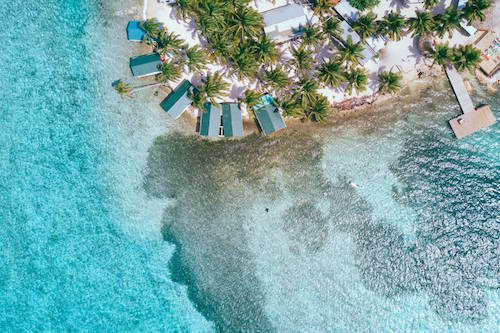 Enjoy the world class snorkeling at Tobacco Caye

We stay at Tobacco Caye Paradise lodge as part of our Paradise Islands and Coral Islands SUP trips. On these trips, guests will journey by SUP or kayak between island lodges within the Southwater Caye Marine Reserve, on the Belize Barrier Reef.

Check out the Coral Islands SUP with Norm Hann Expeditions Video:

Getting to Tobacco Caye

Tobacco Caye is located thirty minutes from the shore of Dangriga in central Belize. Water taxi service is available riverside from the main bridge foot in Dangriga. Water Taxi drivers congregate at the Riverside Cafe, at the main bridge, in the centre of town. Boats leave this area from 10 am to 1 pm daily. Boat captains try and get 4-6 passengers before they depart to Tobacco Caye, so there may be a short wait before the boat leaves.

If you go:

Connect with one of our Belize travel specialists and let us help you plan a trip that includes a stay at Tobacco Caye Paradise. Contact us at 1.800.667.1630 or email info@islandexpeditions.com