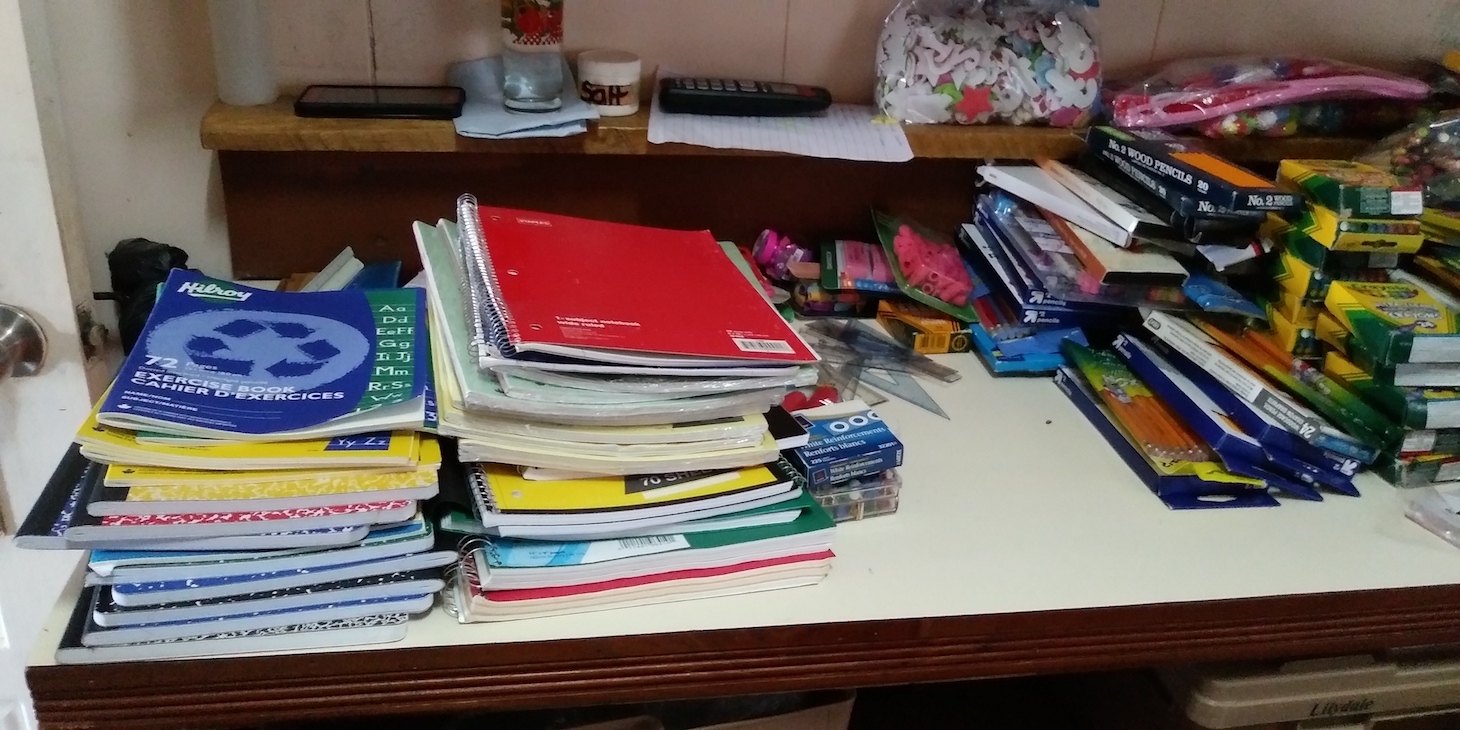 Island Expeditions Guests. Thank you for supporting our "Make Space in Your Case" program, an initiative that gives guests an opportunity to donate school supplies to students in Belize. With your help, this year we were able to donate school supplies to two schools.
The school supplies are constantly a great help to students, parents and teachers giving them the tools needed to succeed. Belize has an excellent school system, but the reality is many families cannot afford to provide their children with basic school supplies.
We wanted to share some photos of the recent school supply donation, to the Christ the King Anglican Primary School in Dangriga.  This was about half of the supplies we received from the past season from guests. The other half is on the way to the Santa Teresa Primary School in the Toledo District of Belize. There was quite the pile of supplies at the end of the season and it was so great to see the supplies being donated!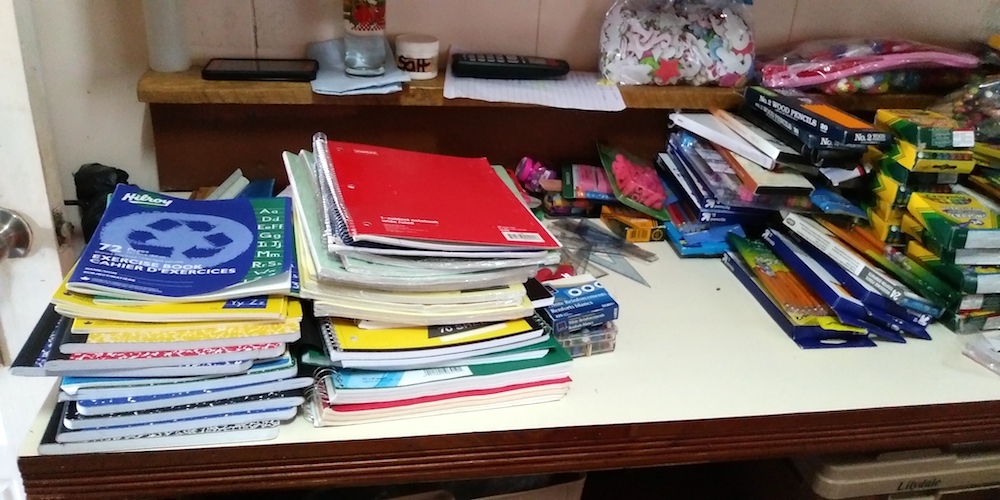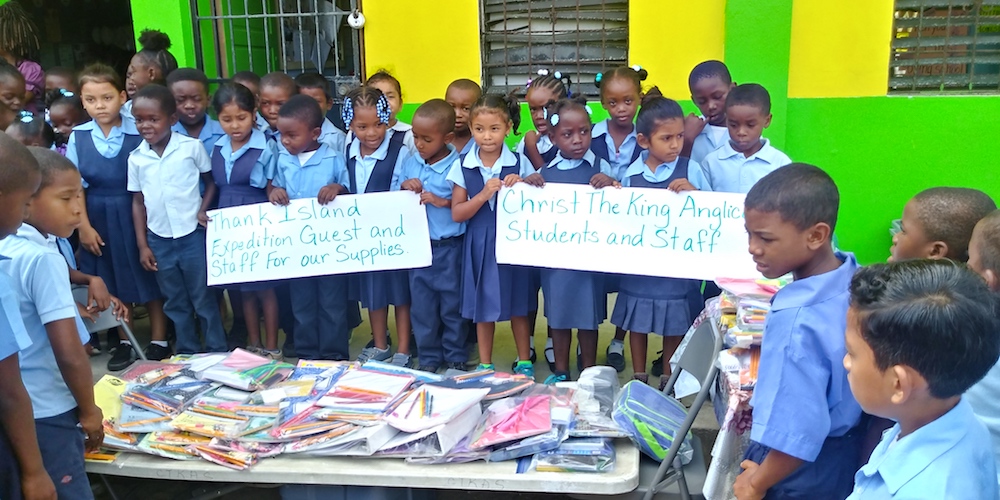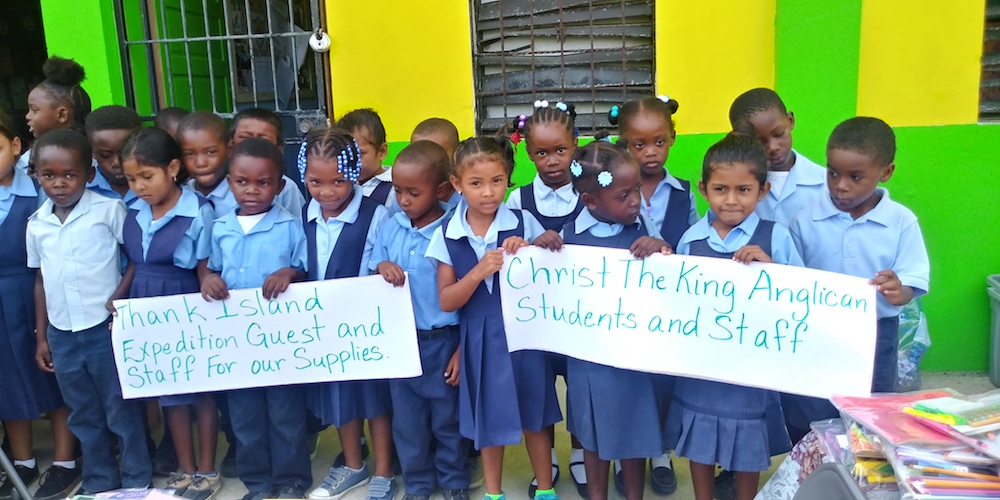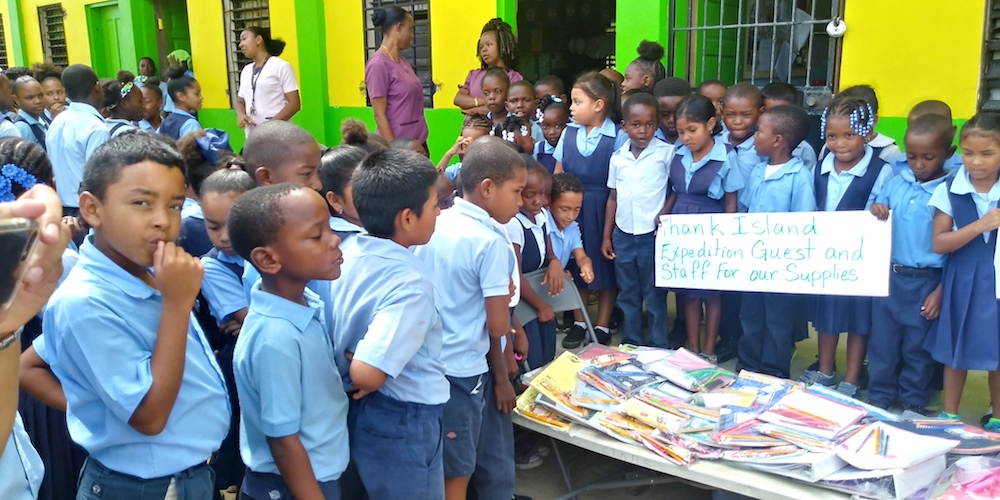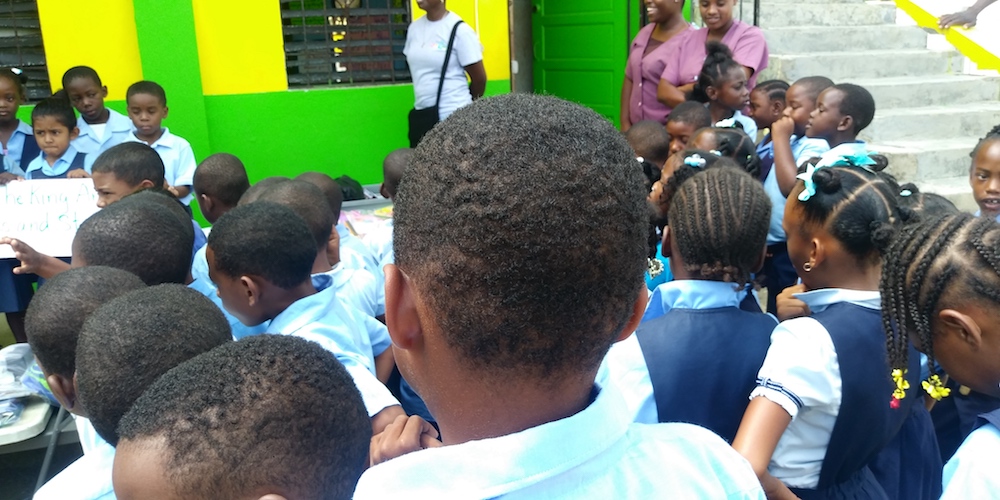 We appreciate your support – thank you for making a difference to these communities in Belize.
From all of us at Island Expeditions
Learn more about the Make Space in Your Case program before you travel to Belize or contact us at 1.800.667.1630 for more details.