Buying a SIM card or eSIM for your smartphone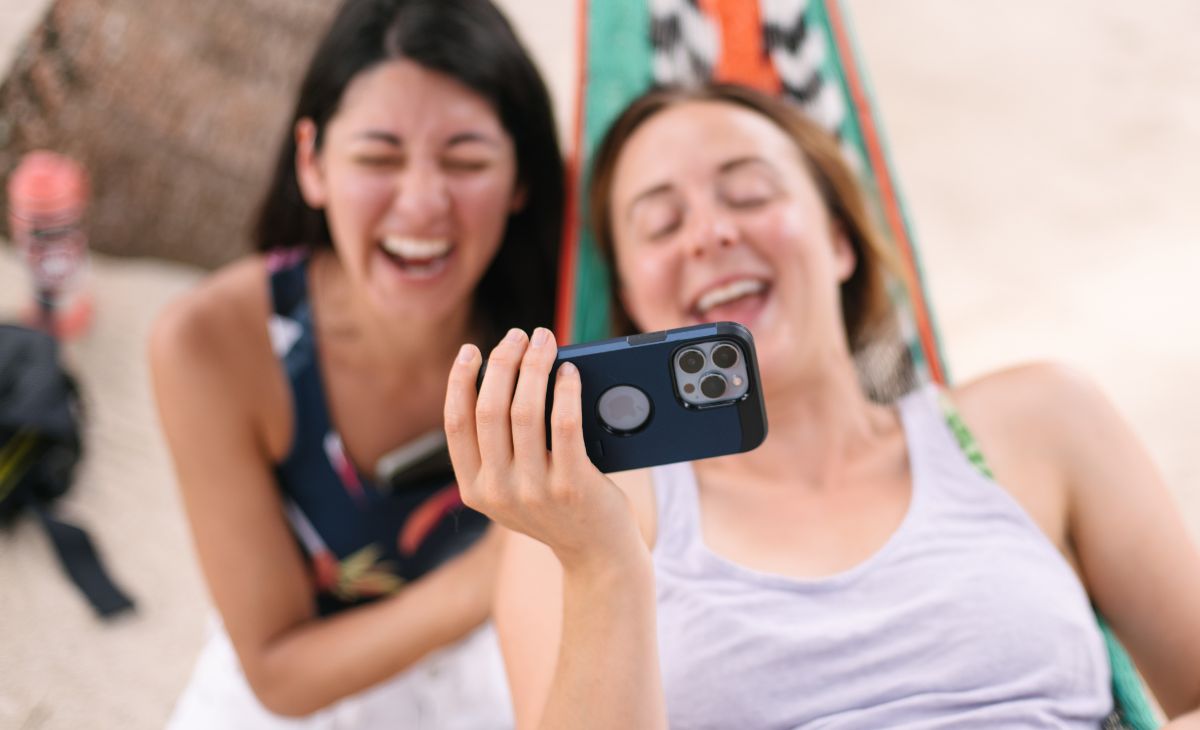 Say goodbye to roaming fees and stay connected in Belize
Are you planning a trip to Belize and wondering how to stay connected during your travels? 
As an adventure traveler, you know the importance of staying connected while on the go. Whether you're planning a hike in the mountains or a safari in the jungle, having access to the internet is crucial for staying in touch with loved ones, navigating unfamiliar territory, and sharing your experiences with the world. However, the high cost of roaming charges can quickly add up and eat into your travel budget.
If you are visiting from the USA, check with your mobile provider as many plans already include free roaming and data while you travel. If you are outside the US this is very unlikely. For example in Canada: Fido, Rogers, and Telus charge $15+ taxes per day on top of your existing plan to access data and phone service… yes, per day!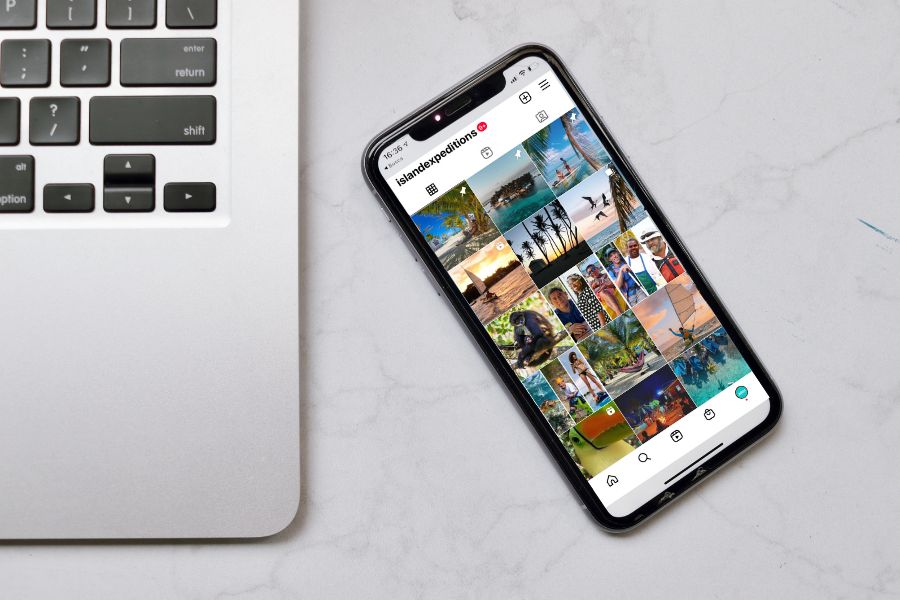 One way to avoid these charges is to buy a SIM card before you travel internationally. When it comes to buying a Belize SIM card, you have a few options. You can buy one in person at mobile provider stores in Belize or by buying an eSIM online. 
If you want to ensure you have the best options and the best deals, we recommend buying a SIM card directly from the mobile provider store. Keep in mind that you need to bring your passport in order to buy one. Another thing to consider is that buying a SIM card directly from the mobile provider store means you won't have data right away upon your arrival.
Your best bet, especially if you need to be connected immediately after you land in Belize, is to purchase an eSIM before you depart.
Overall, whether you choose to buy a Belize prepaid SIM card in person or use an eSIM, make sure to do your research and plan ahead to ensure you stay connected during your travels.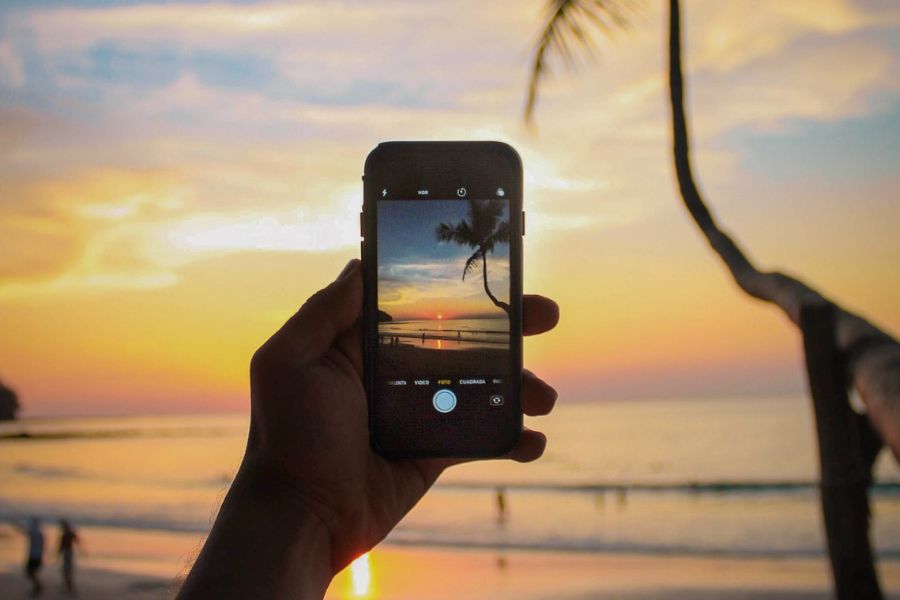 Standard physical SIM CARD

 
A SIM card is a small chip that is inserted into a mobile device, such as a smartphone or tablet, to provide the device with access to a wireless network and make calls and or access data to use social media, check emails or even make wifi calls without paying for roaming fees.



How to change your physical SIM card 
Locate the small hole next to the SIM tray on your mobile device, insert the tool, and push firmly. The SIM tray should pop out. Slide the tray out and remove the SIM card by gently lifting it out of the tray. Keep your SIM card safe as it contains all your contacts and data.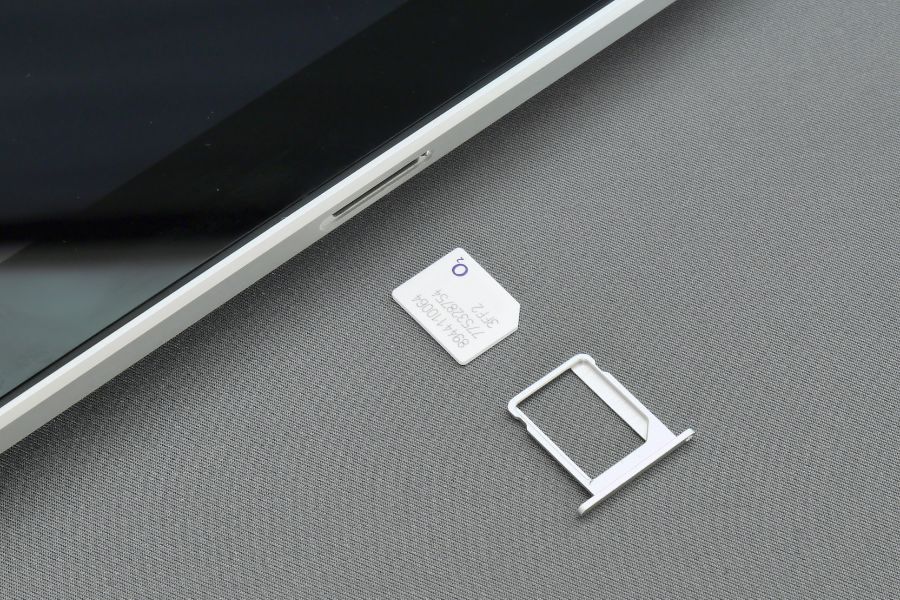 Can I use my regular mobile smartphone?
Before attempting to change your SIM card, ensure that your phone is unlocked. If your phone is locked, it will only work with the SIM card from your original carrier, which can result in high roaming charges when traveling internationally. To avoid this, make sure your phone is unlocked, or consider purchasing an unlocked phone that is compatible with the frequency bands of the country you're visiting.

When traveling to Belize, it's important to know that the country uses GSM for its cellular communications. This means that in order to use your phone in Belize, it must be GSM-capable. If you have a CDMA phone, it will not work in Belize. However, it's likely that you already have a GSM phone as it is the more widely used standard worldwide.
To ensure that your phone will work in the country, make sure to check the compatibility of your phone before you travel.
Belize SIM cards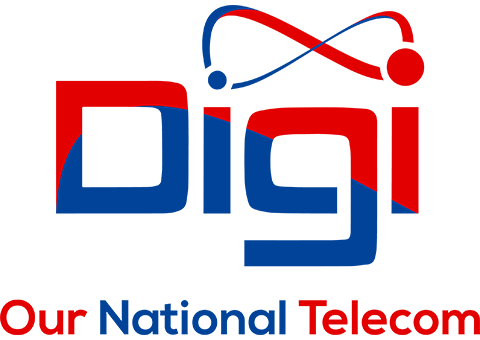 DigiCell 
L plan: 1.7 GB $12 BZD ($6.02) - valid for 7 days for 
XL plan: 5.5 GB for $35 BZD ($17.55) -  valid for 30 days
XXL plan: 7.5 GB $45 BZD ($22.56) -valid for 30 days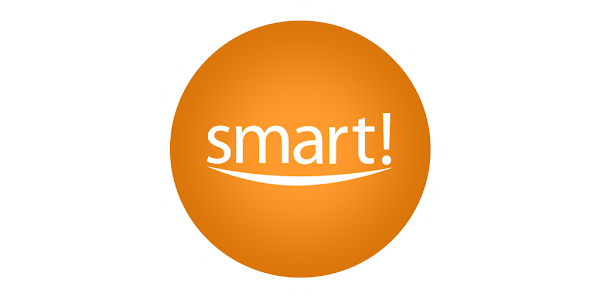 Smart

 
Unlimited data $45 BZD ($22.56) -  valid for 10 days 
Unlimited data $20 BZD ($10.03) - valid for 1 day 
These SIM Cards are not available at the airport, but you can purchase them at any SMART or DIGI stores around Belize. Belizean mobile operators will require your passport to purchase SIM cards.
Virtual SIM Card or e-SIM
An eSIM, or Embedded SIM, is a virtual SIM card that is stored on your device and can be activated without the need for a physical SIM card. This means that you can switch between different mobile plans as you travel, without having to physically swap out SIM cards. These eSIMs are compatible with most modern smartphones, including the iPhone XS and newer, and many Android devices, so you can easily use your own device while traveling.  Please check your device specifications and ensure it is eSIM compatible.  For a list of eSIM-compatible devices go to the end of this post.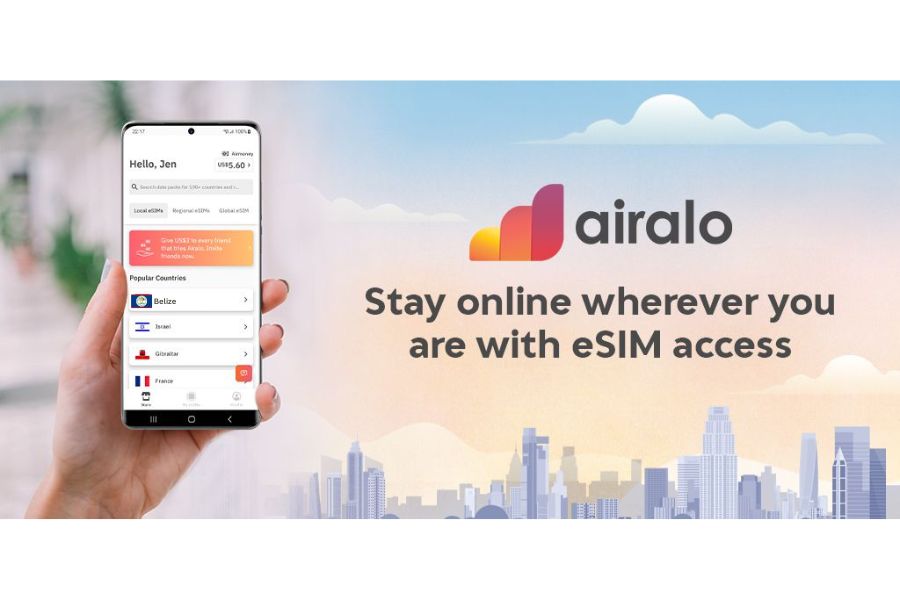 Finding the right eSIM 
Airalo the World's First eSIM Store recently hit the milestone of over one million travelers adopting the use of their eSIMs.   The store solves the pain of high roaming bills by giving you access to 190+ eSIMs (digital SIM cards) globally at affordable prices.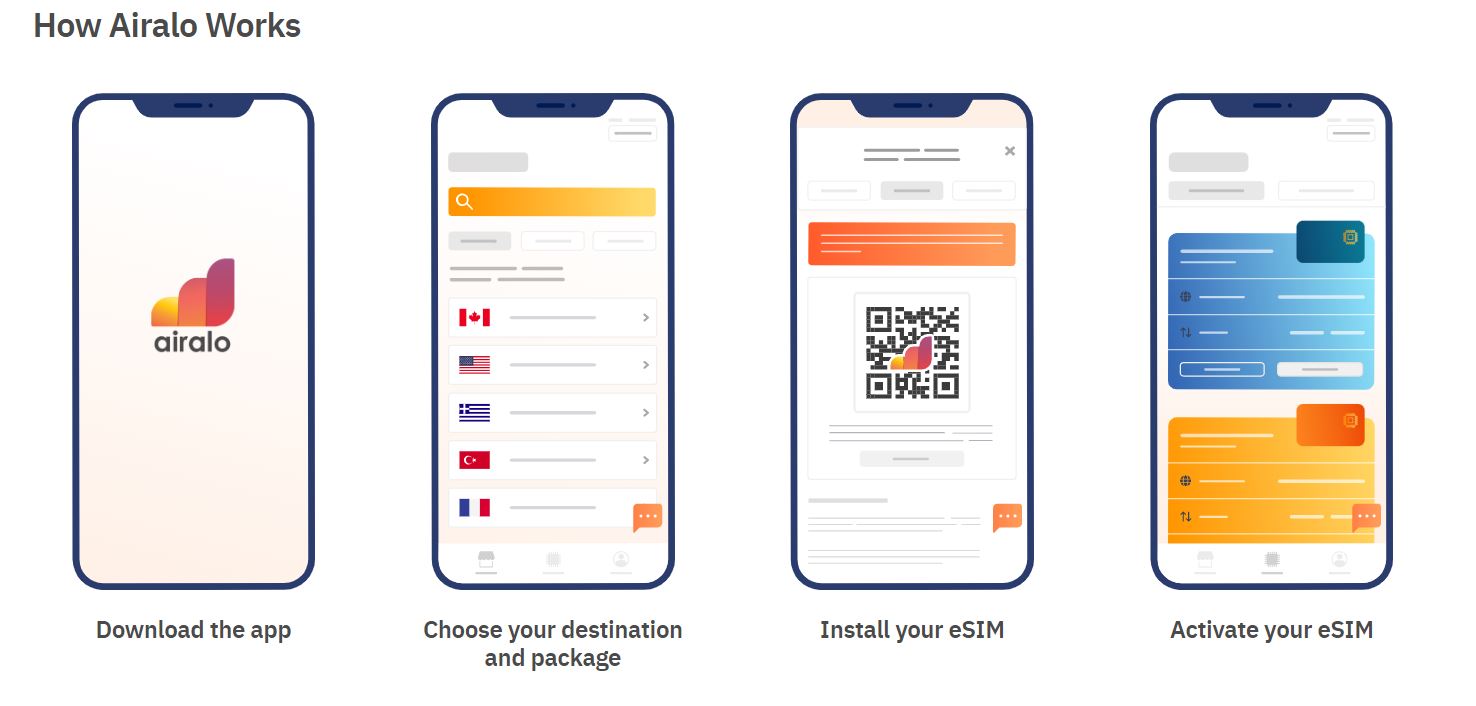 Data Plans for Belize 


 
Belize Cho! eSIM Airalo!  1 GB / 7 days for only $9.50- BTL Network. You can top up your plan for another 7 days using the Airlo app.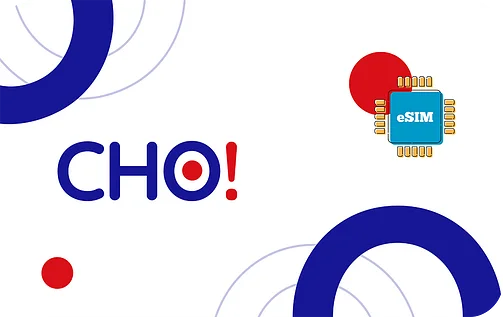 Latamlink Latin America eSIM Airalo - perfect if you are traveling between multiple Latin American countries including: Argentina, Belize, Bolivia, Brazil, Chile, Colombia, Costa Rica, Ecuador, El Salvador, French Guiana, Guatemala, Honduras, Mexico, Nicaragua, Panama, Paraguay, Peru, Uruguay, Venezuela
Options: 1 GB/7 days for $15, 2 GB/15 days for $28, 3 GB/30 days for $39. You can top up your plan using the Airlo app
Need to purchase an eSIM for your next vacation in Belize or other countries around the world? 

Affiliate Disclaimer:

Island Expeditions earns a commission when visitors make purchases from Airalo.  If you purchase any eSIM or top-up services offered by Airalo, you are purchasing from Airalo directly and not from Island Expeditions. For any claims, refunds, or questions about these services, please contact them directly. When purchasing these services please ensure your smartphone is compatible with eSIMs.
eSIM Compatible Smartphones


Iphone
Apple iPhone 11
Apple iPhone 11 Pro
Apple iPhone 11 Pro Max
Apple iPhone 12
Apple iPhone 12 Mini
Apple iPhone 12 Pro
Apple iPhone 12 Pro Max
Apple iPhone 13
Apple iPhone 13 Mini
Apple iPhone 13 Pro
Apple iPhone 13 Pro Max
Apple iPhone 14
Apple iPhone 14 Plus
Apple iPhone 14 Pro
Apple iPhone 14 Pro Max
Apple iPhone SE 2020
Apple iPhone SE 2022
Apple iPhone XS
Apple iPhone XS Max
Apple iPhone XR
Samsung Galaxy 
Samsung Galaxy Note 20
Samsung Galaxy Note 20 Ultra
Samsung Galaxy S20
Samsung Galaxy S20 5G
Samsung Galaxy S20+ 5G
Samsung Galaxy S20 Ultra 5G
Samsung Galaxy S21
Samsung Galaxy S21+
Samsung Galaxy S21 Ultra
Samsung Galaxy S22
Samsung Galaxy S22+
Samsung Galaxy S22 Ultra
Samsung Galaxy Z Flip
Samsung Galaxy Z Flip 3
Samsung Galaxy Z Flip 4
Samsung Galaxy Z Fold 2
Samsung Galaxy Z Fold 3
Samsung Galaxy Z Fold 4
Google Pixel 
Google Pixel 31
Google Pixel 3 XL1
Google Pixel 3a
Google Pixel 3a XL
Google Pixel 4
Google Pixel 4 XL
Google Pixel 4a
Google Pixel 4a 5G
Google Pixel 5
Google Pixel 5a
Google Pixel 6
Google Pixel 6 Pro
Google Pixel 6a
Other Android Phones eSIM compatible
Fairphone 4
Huawei P40
Huawei P40 Pro
Huawei Mate 40
Motorola Razr2
Oppo Find X3 Pro
Oppo Find X5
Oppo Find X5 Pro
Sony Xperia 10 III Lite
Sony Xperia 10 IV
Sony Xperia 1 IV