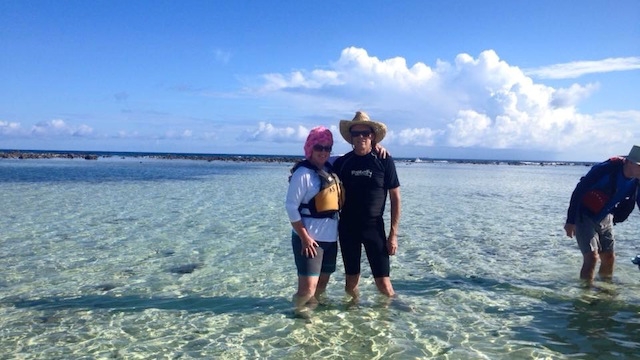 The Final Week To Enter Your Belize Trip Photos and Stories for Island Expeditions' 30 Year Celebrations

2017 is an important milestone for Island Expeditions as it marks our 30th Year of offering adventures in Belize. As part of the celebrations, we asked guests to help tell the story of our journey in Belize over the last 30 years, by sharing their trip photos and stories. The last 4 months have been truly amazing hearing from all our recent guests and ones from over the years.

April 30, 2017 will be the final day to upload your Belize photos, stories, memories or even poems, so hurry and share yours here. Remember, we will send you an Island Expeditions t-shirt or hat and you will also be entered to win an Amazon Kindle E-reader with popular travel eBooks.

Share Your Belize Trip Photos & Stories Today!

As we approach the final week, we wanted to share some of the latest photos and stories we have received from guests. Thank you to everyone who has taken the time help tell our story.

A Life Changing Vacation in Belize by Lorna Wood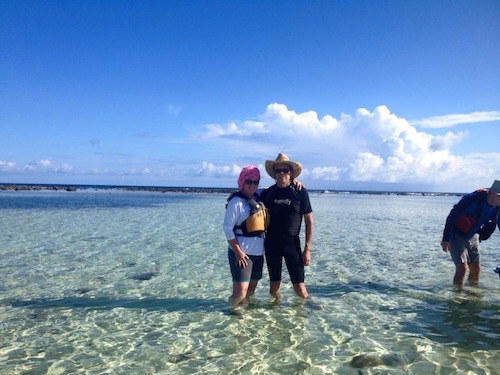 "... Once you have experienced one of Island Expeditions adventures, you'll never quite have a holiday like it again! It was truly amazing. From the boat ride out with hundreds of dolphins scurrying about to having lunch on a reef in aqua blue water up to your knees to freshly caught lobster served from the ocean to the barbecue on a bed of spiced buttered rice to sleeping ten feet from the water's edge; you'll never have it as good anywhere on the planet. These words cannot express my vacation. Honestly, It changed my life! I am dreaming of going again. Kayaking out into the calm waters, viewing the best marine life I've ever witnessed and while glamping, feeling 100% relaxed and extremely safe. The best ever! If anyone wants a confirmation on one of Island Expeditions trips? call me or email me. Wonderful…"

A Belizean Honeymoon by Krista Kilian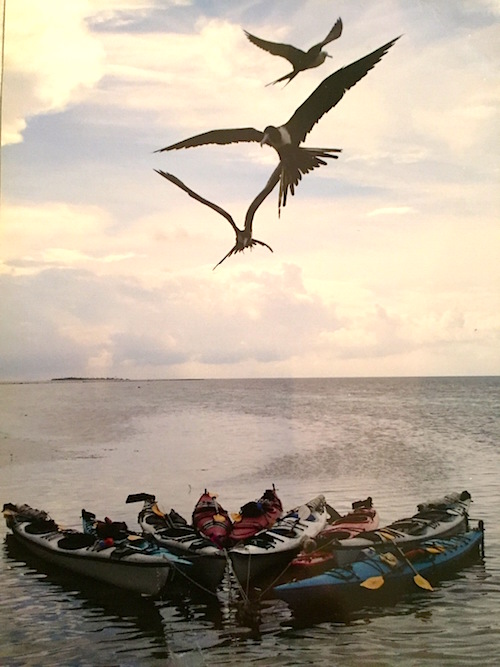 "...It was 2005, I was 5 months pregnant, in a kayak on my honeymoon in Belize with island expeditions. I will never forget trying to hop into that kayak from the water with my belly sticking out lol! We paddled under the beautiful sky across to a neighbouring island where we met with fisherman drying colourful seaweed on the deck while we threw fish to the birds flying above. We hoisted a sail on the kayak and glided back to the island. Once there we explored the creatures in the tide pool, enjoyed the hammock swings, watched lizards in the sun and laughed with our gracious hosts and companions. Later that evening we had a fire on the beach and looked at the moon through a telescope! Magical... and that was just one day! Fast forward to 2017 when I still tell my baby, now ten, that one day I will take her back there to go tubing in a cave, Listen to howler monkeys I. The jungle and sleep under stars and palms in a tropical breeze and taste delicious food. Truly a memorable experience!..."

Experiencing the Garifuna Culture on Billy Hawk Caye by Henriette Desrosiers



"...Whether you're on a Paradise Island trip, a school group trip or a private booking, Billy Hawk Caye, offers you the luxury of, pretty much, being on your own, private island, on the beautiful Caribbean Sea. Personally, I love the peacefulness of Billy Hawk, especially as I welcome the new day, relaxing on the east dock, watching the sunrise, before a day of fun and activities. The excursions from Billy Hawk are always unique. They have several snorkelling sites, that you can boat or kayak to and several fishing locations that Alex, always loves to bring you to, where he guarantees, that you'll catch something, as he laughs. The preparation of traditional Garifuna meals, is always fun to take part in, as are the Garifuna drumming and dancing, when you are blessed with such treats. A great little island, to go & relax, when you want to get away from it all. I truly love it!..."

Having the Time of My Life by Donna Maxwell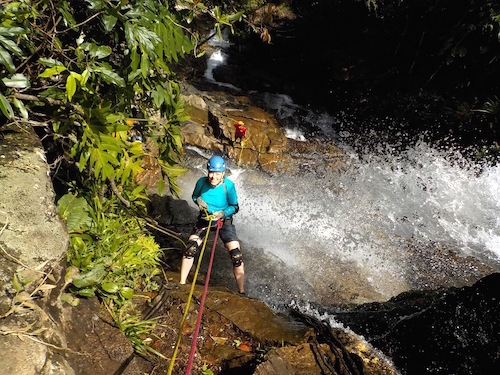 "...Look at me!!! I am having the time of my life. Just turning 66 and I did it all....zip-lining, rappelling, snorkeling, paddle boarding, kayaking. Felt 16 again. Guides were wonderful, felt safe, Food was great. It was a dream vacation spent with my best friend. Just amazing , have wonderful memories and am still on a high over a month later. Come to Belize you will love it. Island Expeditions are the best…"

5. Visiting Belize in 2002 by Kirsten Scott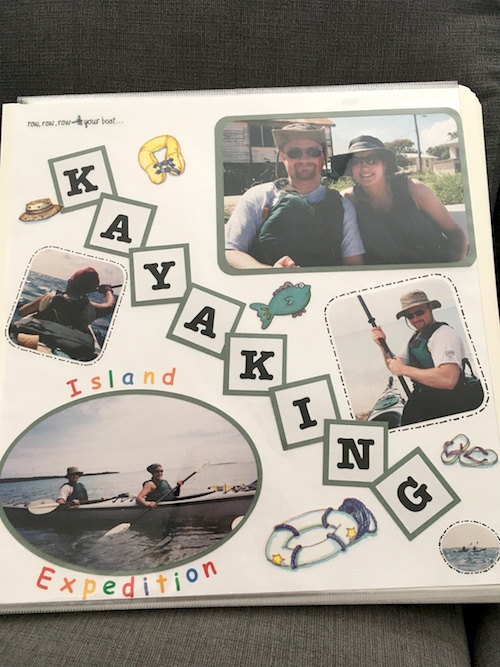 "...We found out about Island Expeditions from a newspaper ad! It was 2002. My husband and I had never kayaked. And had never camped but we were up for an adventure! No google. No iPhones. Just a whim that turned out to be an amazing trip that got us hooked on travelling. The guides, the scenery, the food, the camping. The water. It was a blast! We came home, got our pictures developed and I made a scrapbook! No digital pics back then! But probably the greatest part was meeting new friends. A couple of whom we reconnected with when they visited the Maritimes a few years later! We now have a 12 year old daughter and it might be time for us to take her on a Belize adventure!.."

Be Part of the Island Expeditions Journey:

We love Belize and have shown over 22,000 guests this incredible part of the world since 1987. Come and join us on an adventure and explore the longest barrier reef in the Western Hemisphere, hundreds of tiny cayes, miles of unexplored beaches and untouched rainforests. View our year-round adventures in Belize or learn more about our Classic Trips during our expedition season. Contact us today at 1.800.667.1630 or request a free Belize Adventure Guide for more information. See you soon in Belize!