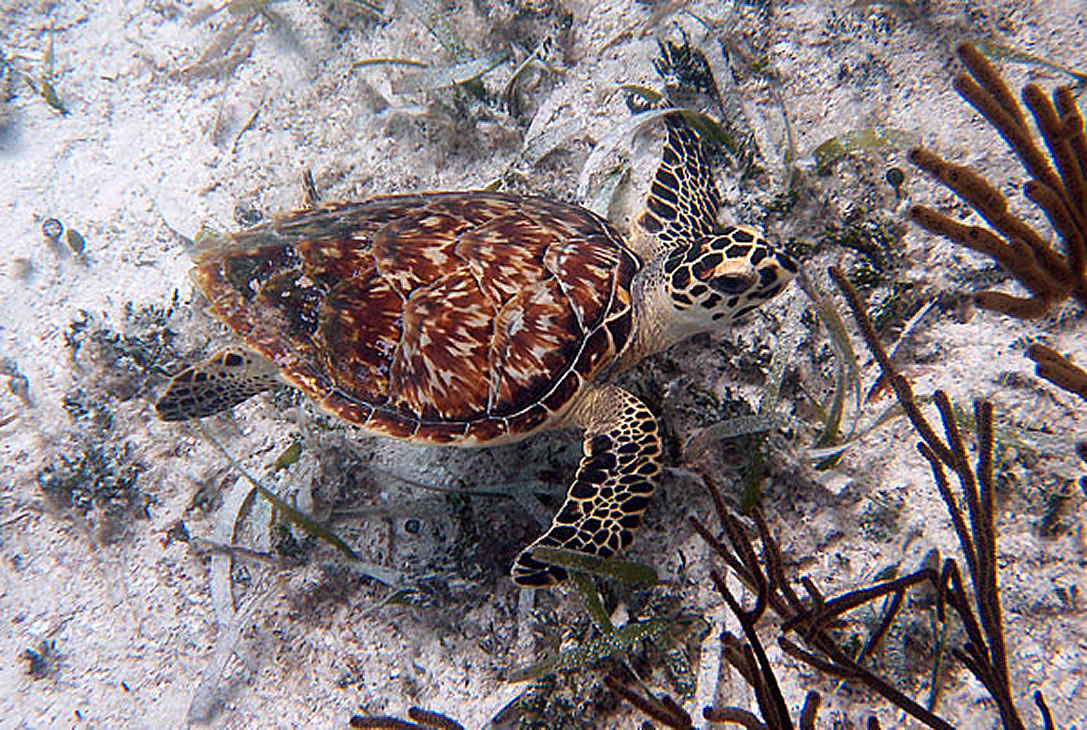 This week on May 23rd, World Turtle Day was celebrated around the world. It's the perfect time of year to learn more about these incredible species and raise awareness on turtle conservation. Belize is home to 3 species of sea turtle; the loggerhead, green, and hawksbill turtles. In Belize, sea turtle nesting season runs from May through to September.

Sea turtles have been a protected species in Belize since 1993.  In this blog post, we look at some of the conservation efforts happening in Belize to protect the beloved sea turtles:

The Wildlife Conservation Society in Belize announced the following news about the thriving population of sea turtles at the Glover's Reef Marine Reserve: 

"...A new generation of threatened hawksbill sea turtles is thriving in the protected waters of Glover's Reef Atoll, Belize, evidence that efforts to protect these and other marine species in one of the world's great barrier reef systems are working, according to WCS ( Wildlife Conservation Society ) and the Belize Fisheries Department .  

In a recently published study in the journal Endangered Species Research, scientists have reported that the coral reefs surrounding the atoll are home to more than 1,000 juvenile hawksbill sea turtles– good news for a species. 

The authors of the study titled "In-water assessments of sea turtles at Glover's Reef Atoll, Belize" are: Samantha Strindberg, Virginia R. Burns Perez and Janet Gibson of WCS; Robin A. Coleman of WCS and Sawfish Consulting Ltd.; Cathi L. Campbell of WCS and the University of Florida, and Isaias Majil of the Belize Fisheries Department. 

"The findings of our research show that juvenile hawksbill turtles are thriving at Glover's Reef– extremely good news for this endangered species," said Virginia Burns Perez, WCS Technical Coordinator in Belize. "Strongholds for the species such as this one should become a model for other foraging and nesting areas that are important for the hawksbill turtle."

Learn more about the Hawksbill Sea Turtle Recovery with WCS Belize in this video:

Discover Glover's Reef Marine Reserve

Our trips to Glover's Reef Atoll include an all-inclusive stay on our unique island Basecamp on Southwest Caye. You will find plenty of time to paddle, snorkel and explore the spectacular reefs and white sand cayes of Glover's Reef Atoll (and hopefully spot a sea turtle). Find out more about the daily activities in our detailed trip itinerary for Glover's Reef .

Call 1-800-667-1630 or email: info@islandexpeditions.com and explore it all in Belize! 

Related Links:
 
Tracking Turtles at Glover's Reef Research Station, Belize

Projects at Belize's Glover's Reef Research Station

A Guide to Snorkeling the Belize Barrier Reef