Adventure enthusiasts and travelers looking for a tropical escape will find their thrills and tranquility in Placencia, a sleepy village in southern Belize. Placencia is located on a 16-mile long peninsula that boasts miles of idyllic white sand beaches and close proximity private islands and inland excursions.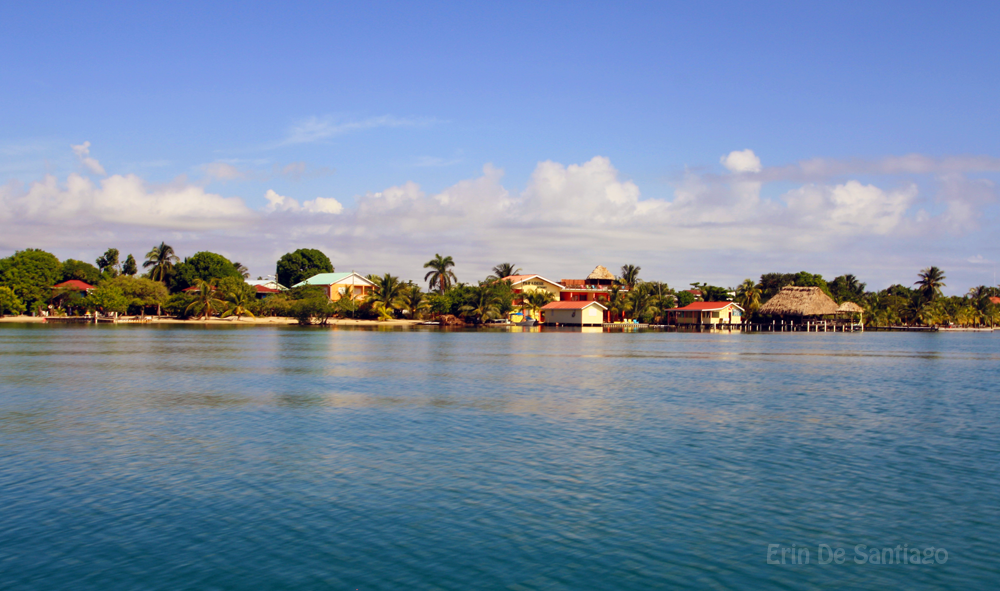 Placencia, Belize
What was once a quaint fishing village, off the radar of most travelers, has become a world-class diving and fishing destination, while retaining its authentic Belizean charm. The village of Placencia itself is quite small, easily reached from peninsula resorts via bicycle or golf cart.
Placencia and the entire southern Belize is rich with Garifuna and Creole culture. Look for various influences in food, art, music, and local events. The village of Seine Bright is a key spot to learn about Garifuna culture, while Monkey River Village will introduce you to Creole traditions and cuisine.
If you are debating on whether to include Placencia in your Belize itinerary, here are the best activities to help sway your decision:
Swim with the Whale Sharks
Typically from April through June, the massive and docile whale sharks make their way through Placencia. A 'bucket list' item for many travelers, tour operators offer special dive and snorkel packages all throughout whale shark season. Be sure to check with local operators if whale sharks are your number one priority. Many guides have recommendations on peak times within the season to maximize your chances of seeing one.
Scuba Diving
Placencia has definitely become a key locale for divers wanting to spend their entire trip down under. The peninsula provides day trip access to countless dive sites and cayes around Belize's Barrier Reef. Many divers seek out liveaboard options that give you the flexibility to dive multiple days, visiting many of the region's uninhabited islands.
Deep Sea Fishing
Deep sea fishermen have honed in on Placencia's abundant game fish. Saltwater fly fishermen come in hopes of hooking a wahoo, tarpon, snook, bonefish, or the elusive permit. There are even private island resorts like Whispray Caye Lodge that cater to fisherman – spend your day on the water and then chat about your big catch over dinner that night.
Go Kayaking
Placencia is a prime spot for kayaking, offering two very distinct experiences. Choose to do sea kayaking and bask in the beauty of the peninsula shorelines, or try lagoon kayaking where you can experience Belize's mangroves and perhaps spot a crocodile and maybe even if a manatee if you are really lucky.
Visit a Nearby Caye
Placencia is ideally situated near a number of offshore cayes, some of which have stunning private resorts, while others remain uninhabited. Even if you are not a scuba diver, take a day trip and snorkel some of these remarkable islands, or just enjoy a leisurely afternoon sail around a few of them.
Take a Monkey River Tour
One of the most popular tours in Placencia is a day trip on Monkey River. Start the day by cruising the river in search of manatees and then head into the jungle looking for howler monkeys. A good portion of the river has been declared a Special Conversation Area so you are likely to have a full day with some of Belize's wildlife.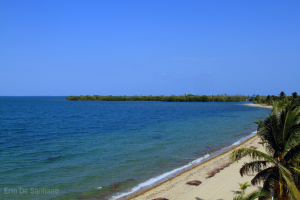 Placencia's Beaches
Where to stay when you go:
Ranguana Lodge - www.ranguanabelize.com
Tradewinds Hotel - http://www.placencia.com/Members/Tradewinds.html
SeaSpray Hotel - www.seasprayhotel.com
Coconut Cottage - www.coconutcottage.net