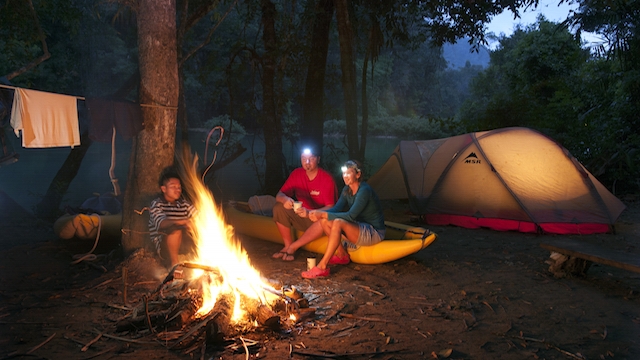 We invite you to discover our brand new Epic Belize trip, an active and adventurous vacation that encompasses the best of Belize. The journey will take you from the rich coral reefs and turquoise waters of the Glover's Reef Atoll, to the beautiful rainforests of the Mayflower Bocawina National Park, then onto paddling the exhilarating Moho River - camping in the jungle and discovering traditional Mayan culture.
The Epic Belize trip starts with a short, scenic flight and overnight stay in Dangriga, the home and cultural center of the Garifuna people in Belize. You will stay two nights at our Southwest Caye Adventure Basecamp on Glover's Reef, two nights at Bocawina Rainforest Resort and two nights camping on the Moho River. Your final night will be spent in Belize City before heading home or continuing on with your travels.
Glover's Reef Marine Reserve
You will travel by boat from Dangriga to Southwest Caye on Glover's Reef Marine Reserve. Glover's Reef is one of only three atolls off the coast of Belize and the waters are renowned for their profusion of marine life and remarkable clarity. Day's will be spent exploring the pristine reef by sea kayak, snorkel and SUP. After a day of adventure, relax and enjoy a dinner of fresh seafood and local cuisine before sleeping in your oceanfront safari style tent cabana at our Glover's Reef Adventure Basecamp.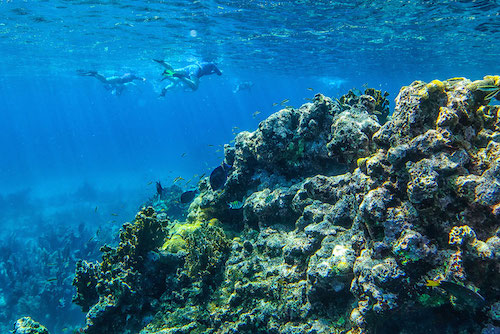 Snorkeling at Glover's Reef

Mayflower Bocawina National Park
The next part of the trip is visiting the Mayflower Bocawina National Park in the Southern Maya Mountains. Located in the southern district of Stann Creek, this National Park consists of over 7100 acres of lush jungle, refreshing waterfalls and ancient Mayan sites. You will be based at the Bocawina Rainforest Resort; a spacious jungle eco-resort that runs on alternative energy and offers the perfect location to explore the park. Highlights of this part of the trip include gliding through the rainforest canopy on a zipline and enjoy an invigorating waterfall rappel and hike to Antelope Falls.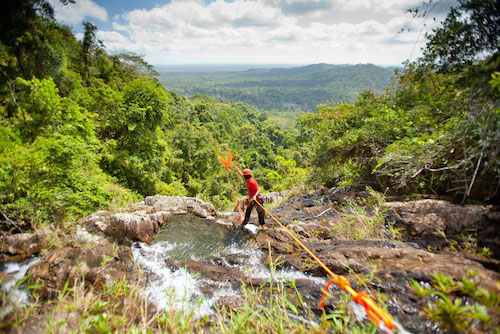 Waterfall rappelling at Antelope Falls

Moho River
On the final part of the Epic Belize trip you will travel to the Maya indigenous region of Toledo. You will embark on an exhilarating white water paddling trip using inflatable kayaks. Breaking contact with the outside world, you will explore the rainforest valleys of the Moho River, camp in the jungle and visit remote Mayan villages.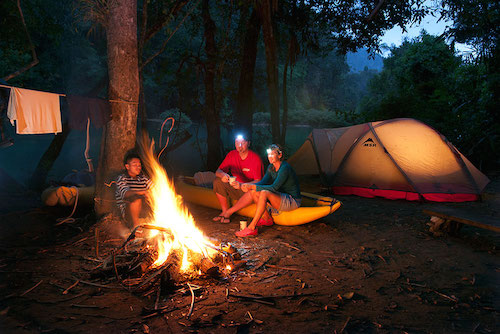 Jungle camping next to the Moho River
Departure Dates
This 8 night Classic Trip has just 4 departure dates for the 2017 season: January 21, February 4, March 18 and April 1. We will be offering 7 departures dates for 2018. For more information and prices, please check out the dates and prices page.
If you go:
For more information and reservations call us at 1.800.667.1630 or email Trish at trish@islandexpeditions.com

To celebrate the inaugural departure of the Epic Belize trip on January 21, 2017 we are offering $200 off if you book by October 31, 2016 (4 spots only available at this price). Call for details!