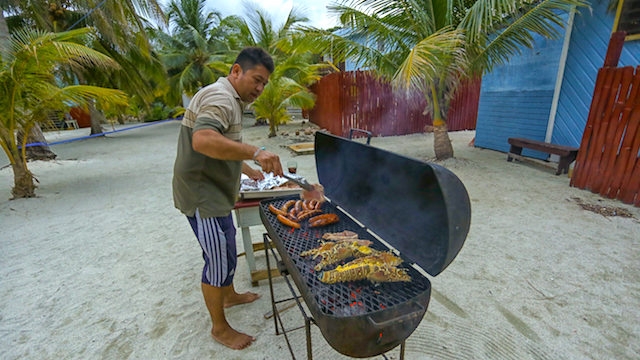 Belize is known for its delicious fresh seafood. When you are visiting Belize, make sure that you choose sustainable seafood. This is seafood that is fished in ways that consider the long-term vitality of harvested species and the well-being of the ocean, as well as the livelihoods of the fisheries-dependent communities of Belize.
These helpful tips will ensure you eat seafood responsibly on your next Belize Vacation:
The following information has come from the Belize Fisheries Department - Seafood Guide for Belize, Version 2, July 2016

Why you Should Care:
While Belize is better off than some countries, our fish catches have declined in recent decades and most of the large (>40cm or >15.8 inches) fishes are gone.
The Belize Fisheries Department has implemented seasons and size limits for many commercial species.
Protecting our wild fisheries stocks, rebuilds seafood production, preserves our marine ecosystem, and protects the planet.
The fishing industry contributes significantly to the economy of Belize. In 2015, Crustaceans (including lobster, conch and shrimp) represented 9.1% ($41M) and Non-fillet Frozen Fish represented 7.9% ($35.6M) of the total exports of Belize. Fishing is important in helping to improve the economic and social well-being of the fishers, families and their communities.
You Are What You Eat:
Mercury is a neurotoxin. It bioaccumulates in fish. Some larger species, like shark species, show higher mercury levels. Little mercury testing of fish is done in Belize. Shark is used in local treats like panades, So, always ask what fish you are eating. If you are pregnant, be cautious of your fish consumption.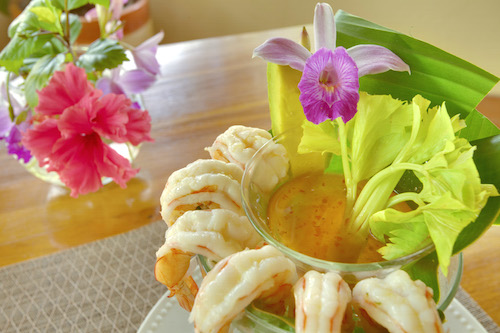 You Can Make A Difference:
If you know the proper seasons for seafood in Belize, you are better equipped to make decisions at the restaurant or on your fishing trip.
By ensuring your local guides and restaurants comply with Belize's Fishery Laws, you are helping to protect commercial seafood species for generations to come.
We are making strides in mariculture options, but they can never replace natural stocks.
For more information visit:
Complete Ban:
Coral
All Parrot Fish
Blue Tang
Surgeon Fish
Doctor Fish
Permit
Tarpon
Bone Fish
Marine Turtle (all species)
Whale & Nurse Sharks
All Marine Mammals
Crocodile
Diced Conch
Diced Lobster
Do Not Eat During Closed Seasons:
Conch (July 1 to Sept 30)
Lobster (February 15 to June 14)
Nassau Grouper (December 1 to March 31)
Wild Shrimp (July 14 – March 14)
Hickatee (May 1 to May 31)
Sea Cucumber (July 1-December 31)
West Indian Top Shell (January 1-September 30)
Sharks (August 1-October 31)

Eat Anytime Guilt-Free
The lionfish is an invasive species to the Caribbean. It eats our commercial fish, has no natural predators here; the best control method is to kill and eat it! It is healthy, delicious and be eaten whole or fillet. It tastes like grouper or hogfish. It has very venomous spines, but scissors easily remove them. For catching and cooking advice visit eatdalion.bz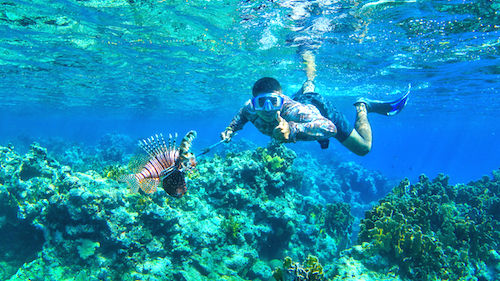 Special Laws and Permits:
Fishermen must have a valid license. Must be a Belizean Citizen or permanent resident.
Sea Cucumber requires a special license.
Sharks require a special license.
West Indian Top Shell requires a special license.
Fish Fillet must have a skin patch left on (2 inches by 1 inch).
The collection of any seafood using SCUBA is illegal.