Paying Tribute to Ancient Mayan Heritage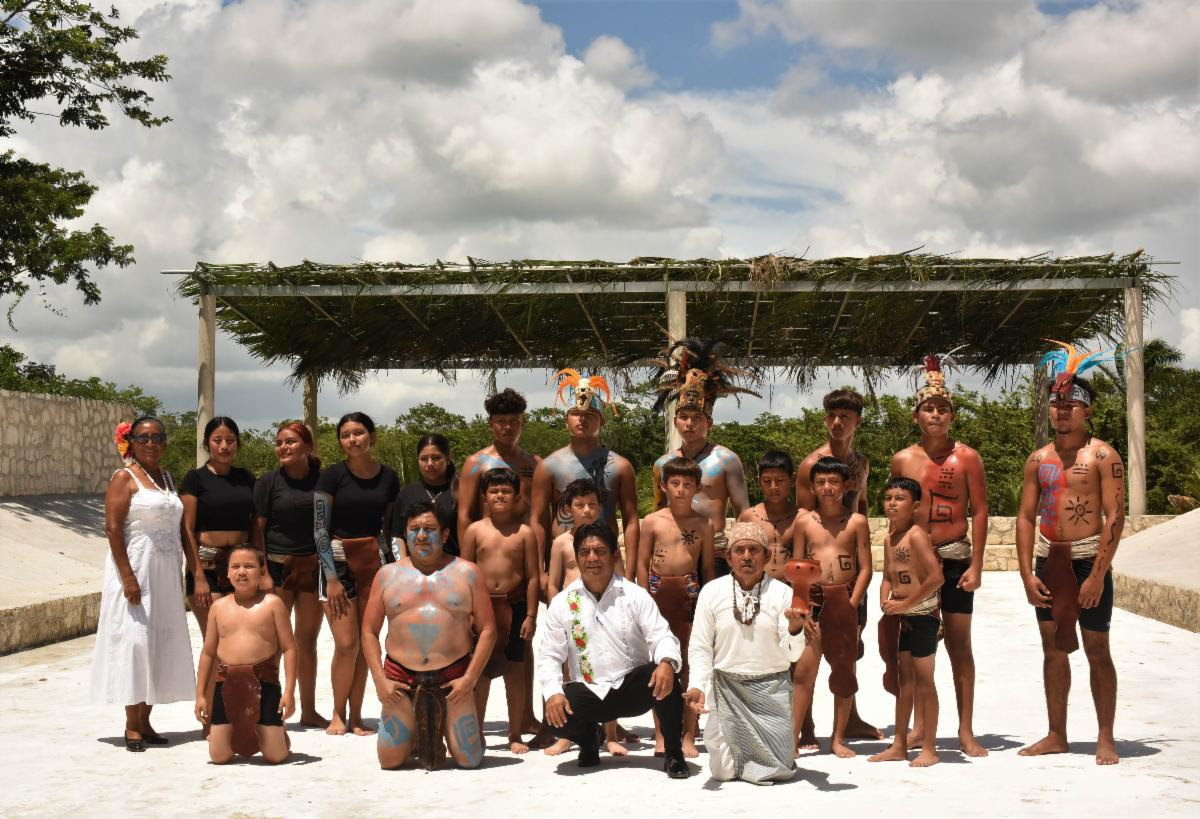 The Belize Tourism Board Inaugurates the First Maya "Pok-ta-pok"  Ballcourt in Belize 
The Ts'unu'un Pok-ta-Pok Ball Court was created as part of the Belize Tourism Board's (BTB) efforts to safeguard Maya heritage and promote tourism in northern Belize.  The ball court is located at Jardín Pachamama on the Yo Creek - San Lazaro Road in the Orange Walk District.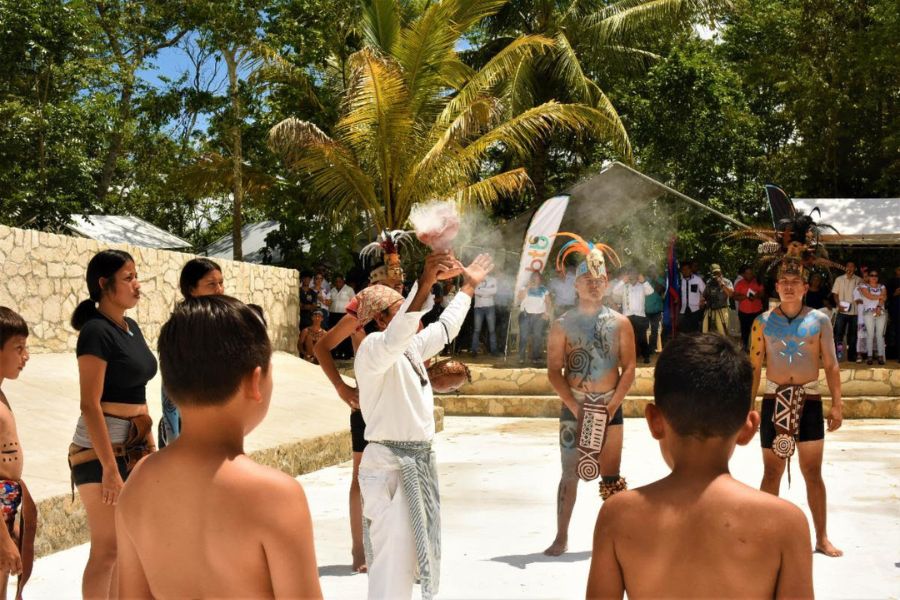 Step into the ancient world of the Maya civilization and discover the revered sport of Pok-ta-Pok. This sacred game required players to skillfully use their hips, arms, and legs to maneuver the ball across the court. As you explore Belize's archaeological sites, such as Lamanai, Nim Li Punit, and Cahal Pech, you can still witness the remnants of these ball courts, testaments to the glorious past. In recent years, Pok-ta-Pok has experienced a thrilling resurgence in neighboring Central American countries and Belize.
Nations from the region eagerly compete in a biennial world tournament, vying for the prestigious title of the best Pok-ta-Pok players. Proudly, Belize holds the world championship crown with an impressive streak of three consecutive victories. And the excitement doesn't stop there – this December, Belize will host the highly anticipated semi-final and championship games for the very first time, showcasing the pinnacle of Pok-ta-Pok mastery.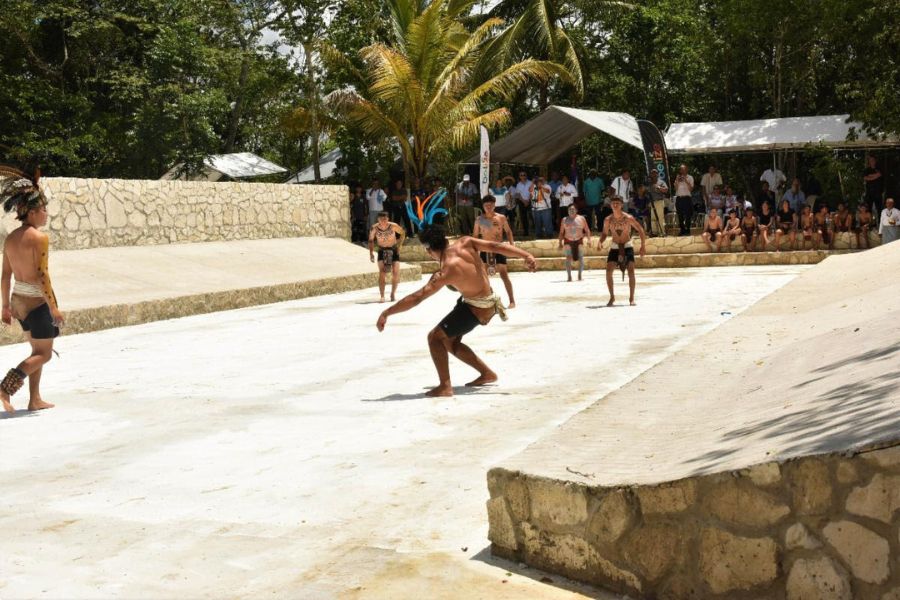 The Ts'unu'un Pok-ta-Pok Ball Court is the first of its kind in Belize, paying tribute to our nation's ancient Maya heritage.  The Ball Court offers a designated location where visitors, both Belizean and international, can witness continuous demonstrations of this culturally significant performance. Nestled within the enchanting Holpatin Corridor, this site not only promotes and preserves the rich cultural and sporting heritage of the surrounding communities but also serves as an incubator for regular practice sessions and thrilling game hosting.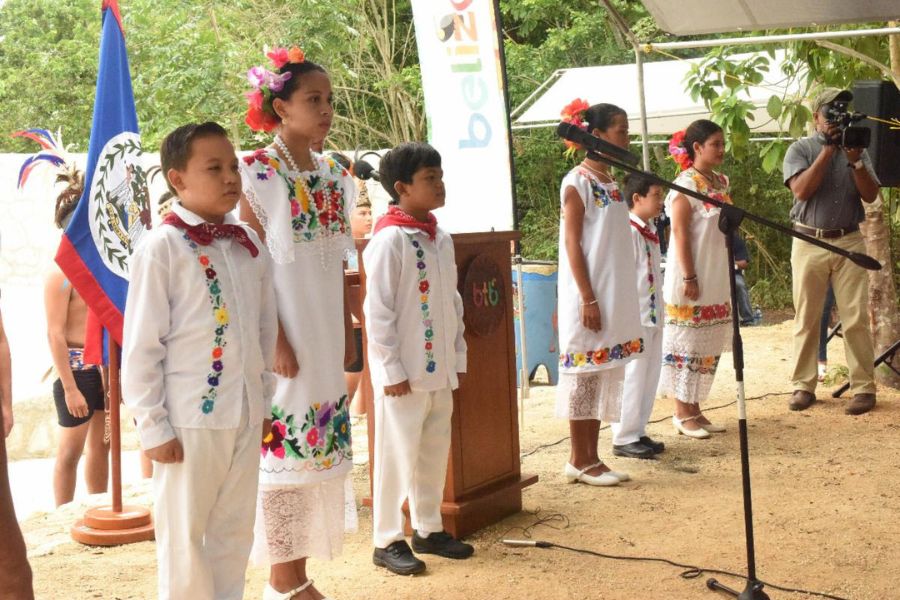 Mr. Evan Tillett, the Director of Tourism, expressed his enthusiasm, stating, "Promoting and preserving historic sites and new products like the Pok-ta-Pok ball court through tourism not only allows us to connect with our past, but it also generates revenue to support conservation for future generations."
The establishment of this Maya Pok-ta-Pok Ball court not only adds an exciting cultural attraction to Belize's tourism landscape but also contributes to the growth and development of the tourism industry.