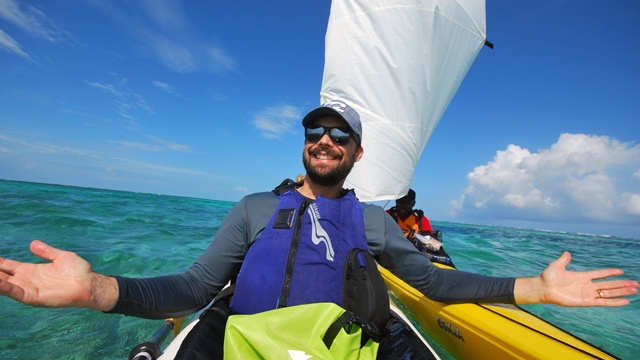 David Webb recently went on our Paradise Islands lodge-to-lodge sea kayak and Stand Up Paddleboard trip on assignment for Explore Magazine. Be sure to check out his amazing Belize photo essay!

Belize: A Travel Photo Essay
by DAVID WEBB on JANUARY 2, 2014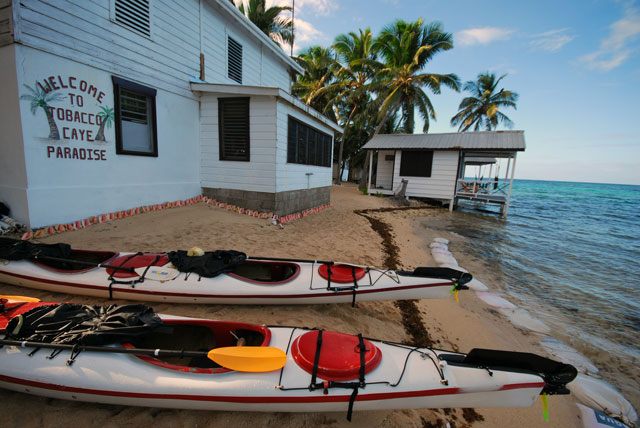 Belize is fast becoming one of adventure travel's premier destinations — and after a week spent there, I can see why. Some of the world's finest sea kayaking and stand-up paddleboarding combines with a snorkel mecca in a sunny, sandy, culturally rich paradise on the sea.

In This Belize Photo Essay You Will Discover:

Unique Kayaking Experiences
Underwater Scenes
Paradise Beach Huts
And More!

In December, I spent a week kayaking along Belize's southern barrier reef with Island Expeditions. We explored the Southwater Cayes Marine Reserve, a near 50,000-hectare preserve replete with coral, fish, invertebrates, sandy beaches, mangroves and conch shells. And stingrays. Lots of stingrays.

I was squirted with ink by a surly squid, got up-close with an octopus, snorkelled in a mangrove stand, sailed a kayak, paddled to a Smithsonian Marine Institute, paddleboarded offshore a desert island and ate lots of Marie Sharp's hot sauce. Wanna see for yourself? Check out my Belize Travel Photo essay; a week in the Paradise Islands: