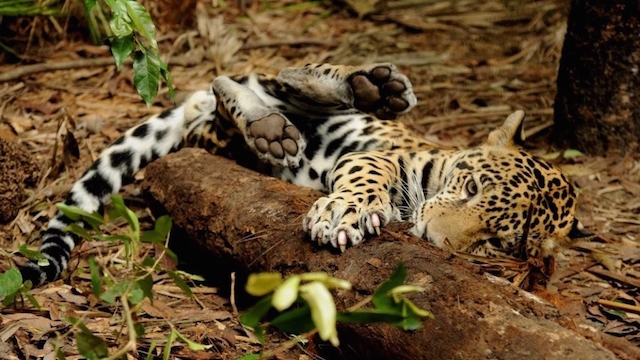 As we continue to celebrate our 30th Year Anniversary, we wanted to share this interview with Island Expeditions Founder, Tim Boys. The interview was conducted and written by writer Deborah Regan and featured on the blog of EcoTourLinQ.

We are continuing the 30th Year Anniversary celebrations until the end of April. Do you have Belize trip photos and stories to share? We would love to see them and you can help us share our story about all the adventures we have had in Belize over the past 30 years. We will then send you a Island Expeditions t-shirt or hat and you will also be entered into a draw for a chance to win a free Amazon Kindle. Share them here.

We are still giving away 30% trip discounts, t-shirts, hats and free lunches for our 30 Year celebrations. All you need to do is book your trip before the end of April and you will be automatically entered for a chance to win one of these prizes.

Find Out More About Island Expeditions 30 Year Anniversary Celebrations and How You Could Win Cool Travel Prizes

"Spotlight: Interview with Island Expeditions - Belize"
EcoTourLinQ By Deborah Regen

Q & A with Tim Boys, Founder, Island Expedition Co., Pemberton, British Columbia, Canada.

"30 Years of Travel Expertise in Belize."

WOW - 30 YEARS IN BUSINESS! THAT IS QUITE A SUCCESS STORY.
We are truly fortunate. It is especially rewarding for us when past guests, perhaps from 20 or even 30 years ago, return and bring along their kids or their grandkids. Many tell us that touring Belize with our company was their favorite trip of all time.
WHY BELIZE? AREN'T CANADIANS MORE FAMILIAR WITH MEXICO?
Our niche is to explore wild places that have not been overrun with tourists. So being lesser known and out of the way is actually an advantage in our view!

Belize is distinctly different. It has a unique history compared with the other countries in Central America because it was once a British colony. It was known as British Honduras until 1982 when it gained its independence. As a result, all Belizeans speak English, whether they are of Maya, Creole, or Garifuna descent. It makes for easier interactions between residents and visitors.
We think Belize is a truly amazing place. From the rainforests to the spectacular coral reef marine environments, you can't ask for a better tropical destination.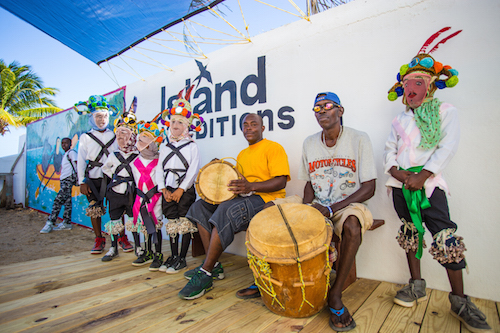 WHAT SURPRISES YOUR GUESTS THE MOST?
1. The diversity of cultures in such a small country. 2. The fact that almost everyone speaks English either as a first or second language.

ARE ALL YOUR TOURS OF EQUAL POPULARITY?
We offer a great variety of trip experiences, so it depends on each person's preferences. Many are drawn to the beautiful waters of the Caribbean Sea which borders Belize on its eastern shore. We have lodges on many cayes [keys] and even basecamps on small remote atolls for guests who wish to focus on water activities like snorkeling, sea kayaking, and standup paddleboarding. Those basecamps happen to be my personal favorites. We partner with a jungle resort in the Mayflower Bocawina National Park. We also have extensions for those who wish to see Mayan ruins. There is so much more information you can discover on our website or by calling us.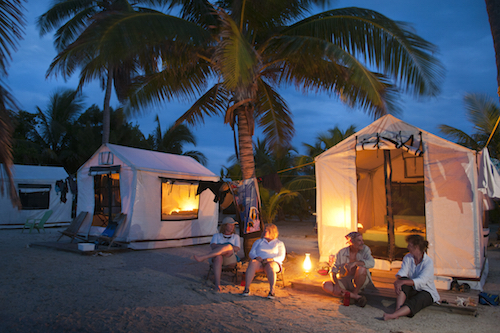 DO YOU GET A LOT OF FAMILIES, OR IS IT MOSTLY SINGLE ADULTS?
Actually we get a good all-around mix: singles, families, and couples. What is interesting is we're now booking more and more multi-generational groups.

DOES YOUR COMPANY PROVIDE GEAR SUCH AS SNORKEL MASKS AND FINS? WHAT ABOUT BINOCULARS FOR BIRD-WATCHING TOURS?
We do provide gear for the group tours. For example, the lodges all have binoculars on hand for those on birding tours. We also have masks and fins to rent for those who are staying with us but not opting for the tours.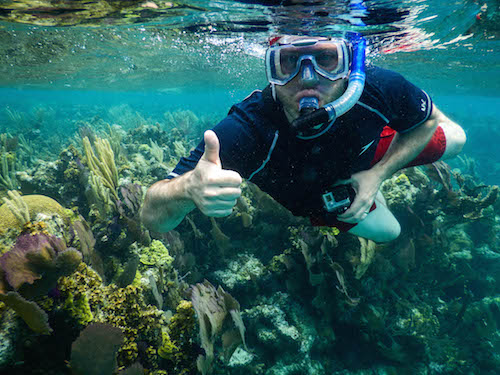 WHAT ARE TYPICAL FOODS AND DRINKS THAT A NEWCOMER SHOULD TRY?
Soursop is a tropical fruit that has become one of my favorites. Before coming to Belize, I was not even familiar with it! I also recommend trying tamarind juice. Before you leave, be sure to buy a small package of recado rojo (red anchiote paste) spice to take home. You will enjoy it when cooking chicken, beans, and rice.

DO YOU HAVE FAVORITE ANIMALS FROM THIS REGION?
That's an easy one for me! I like both the jaguars and the harpy eagles that live in the rainforest. As for marine life, I'm partial to spotted eagle rays.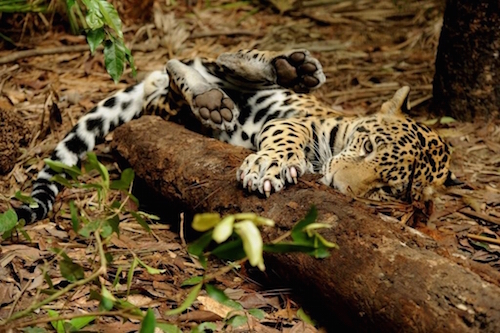 WHAT CONSERVATION INITIATIVES DOES ISLAND EXPEDITIONS PARTICIPATE IN?
Belize is known for its amazing coral reefs and tropical rainforests. These biologically rich habitats are under increasing threat of destruction. We help various conservation efforts through annual direct donations. We tend to do this quietly and behind the scenes. Perhaps we should speak about it more.

We're also advocates for the cultural traditions one finds in Belize; we support these through promotional campaigns. As a local employer, we offer training and employment opportunities, high school enrollment funding, and emergency assistance.

We have great respect for the dedicated individuals who are working hard to build a sustainable and secure future for this young country.