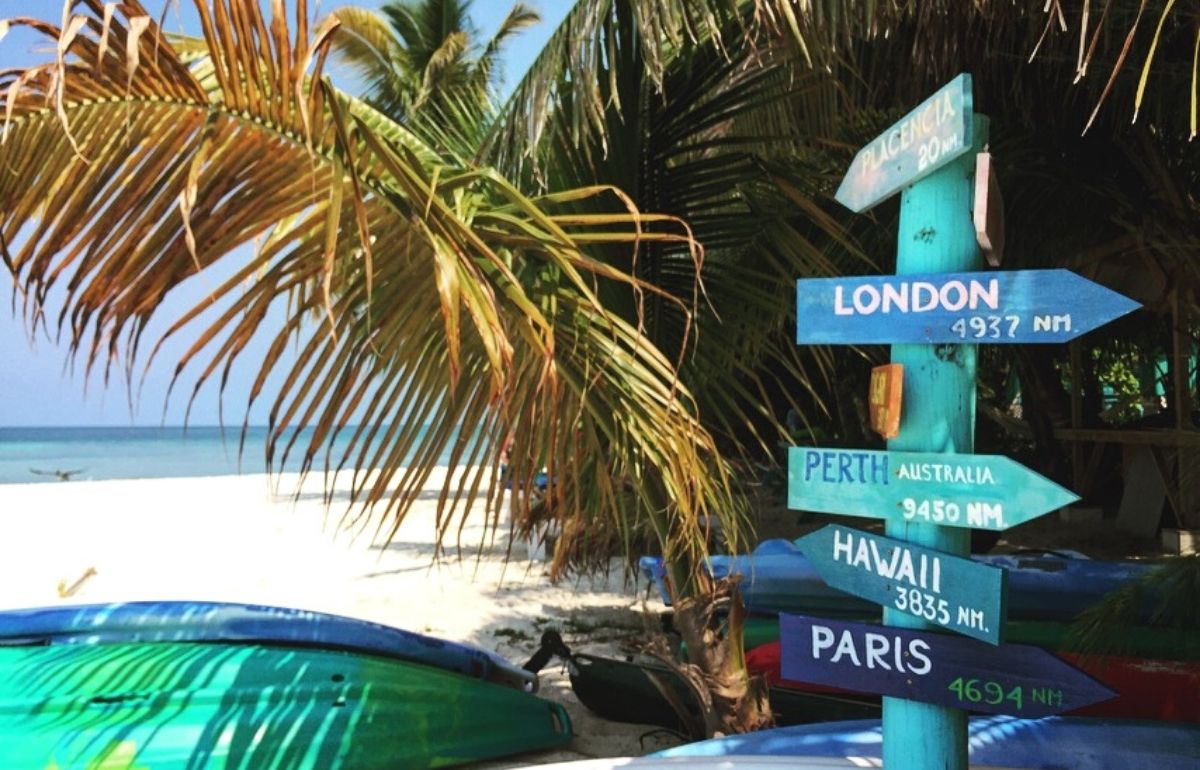 Latest Update: August 6, 2021 - this blog will be updated as requirements expand
If you are planning to travel to Belize, make sure you understand the covid test/vaccination requirements to enter the country and to always ​follow state and local recommendations/requirements related to international travel.

In Belize, all travelers that provide proof of covid-19 vaccination -or- a negative covid test will have a "fast track" arrival process at the International Airport. 


Belize covid test requirements 
Effective August 9th, 2021 all travellers, both vaccinated and unvaccinated, entering Belize through the  Philip Goldson International Airport  from other countries will be required to present a negative COVID-19 test.  For more info visit www.travelbelize.org/health-safety 
Visitors must bring along a negative Real-time Polymerase Chain Reaction (RT-PCR) Covid-19 test taken within 96 hours of arrival in Belize, OR Rapid Antigen, Sophia, SD Bisensor, ABBOT (Panbio) test results taken no more than 48 hours of arrival in Belize. If neither is presented, you can take a Covid-19 test upon arrival at the Philip Goldson Airport  
 
Canadian travellers returning home: covid test requirements 
Starting January 7, 2021, air travellers 5 years of age or older are required to provide proof of a negative COVID-19 molecular test result to the airline prior to boarding international flights bound for Canada. The test must be performed using one of two types of COVID-19 tests–either a molecular polymerase chain reaction (PCR) or Loop-mediated Isothermal Amplification (LAMP)–and must be conducted within 72 hours of the traveller's scheduled departure to Canada. See the news release for air travellers.

Also there is a mandatory 14-day quarantine or isolation after your international travel, and travellers must follow these requirements. 
U.S. travellers returning home: covid test requirements 
Effective on January 26, 2021, the CDC announced an order requiring all air passengers arriving to the US from a foreign country to get tested no more than 3 days before their flight departs and to present the negative result -or- documentation of having recovered from COVID-19 to the airline before boarding the flight. 
Testing options for US travellers

In response to these CDC requirements several airlines, including Delta, United, and American Airlines are offering multiple testing options. United Airlines website recommends an easy 15-minute tool kit. "Travelers originating in the U.S. and taking an international roundtrip flight can order an at-home, virtually guided COVID-19 antigen test to take with them for their return flight back to the U.S. This option is specifically for your return flight to the U.S."
Test kits must be ordered and delivered to a U.S. residence

Before leaving the U.S., ensure you have the test kits and download the Abbott NAVICA app

Visit the

eMed website

to order and for additional information or technology requirements for your virtually guided test
The Abbott's BinaxNOW COVID-19 Ag website claims the test "is a rapid, reliable, highly portable, and affordable tool for detecting active COVID-19 infections" delivering results in only 15 minutes with no instrumentation and "a demonstrated sensitivity of 91.7% and specificity of 98.5%". Your test results will be available to you right away through the company's app. 
 
Belize International Airport  Antigen Testing
Belize Medical Associates
Appointments: bma_lab@belizemedical.com -or- +501-663-0030.
Requirement: Full name, date of birth, address in the US, and a contact number
Test will take approximately 1 hour. Add this to the current requirement to do the check-in and clear immigration and security.
Cost $75 USD

Email: Bma_marketing@belizemedical.com 
Telephone: 223-0303
Maya Island Air Terminals : Dangriga, Placencia, San Pedro
Maya Island Air is partnering with Caring hands Clinic Pharmacy Antigen test center, providing COVID-19 rapid testing at terminals in Dangriga, Placencia and San Pedro. Maya Island agents can book appointments for you. You can also add a covid test when you book your flight online.
Cost $75 USD  -10 min rapid test
Appointments: appointments@belizecovidtest.com  
Schedule: 9 am to 5 pm 
Phone: +501-671-TEST  +501-672-TEST +501-226-FAST  From the USA 303-420-6203
web: www.belizecovidtest.com  www.mayaislandair.com 

Belize's Government Approved Testing Sites
The Ministry of Health and Wellness reminds the public that only PCR and Antigen tests are currently approved for international travel. PCR is the requirement for re-entry to Canada, and antigen test for U.S. re-entry.
Click here for Rapid Antigen testing Concierge service provided by the Belize Diagnostic Center and authorized & regulated by the Ministry of Health & Wellness.  Clinic on Hopkins, Placencia, San Ignacio, San Pedro, Caye Caulker and Belize City. Cost:  $75 USD 
For a full list of covid test providers/locations for both PCR and Antigen tests in Belize visit this site