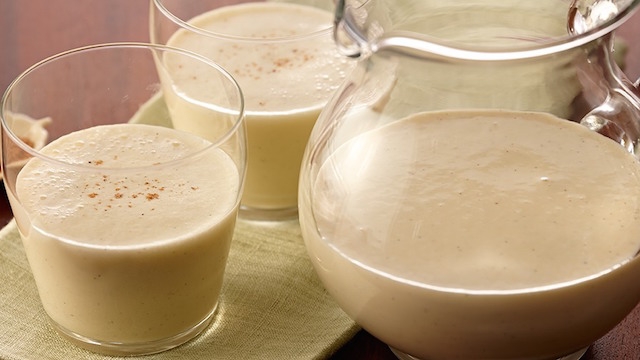 We wanted to share with you this festive recipe for Rum Popo. Rum Popo is the Belizean equivalent to the holiday drink Egg Nog. It is a traditional drink that is made in homes throughout Belize during the Christmas season. The recipe below makes 4 bottles and is perfect if you are looking to give a unique homemade gift this Christmas. We hope you enjoy this recipe as much as we do and that you can bring the tropical flavors of Belize into your home during the Holidays.

We have also included a great video on how to make Rum Popo from Chefs Sean Kuylen & Carolee Chanona from the Flavors of Belize cooking show. Make sure you check out the Flavors of Belize website for Belizean recipes ideas and their guide to Belize's finest dining experiences, diverse cultures, and local cuisine.

It's still not too late to get down to Belize for the holidays and savour some local rum popo as you enjoy the warm weather.

Happy Holidays and a prosperous New Year from everyone here at Island Expeditions.

RUM POPO RECIPE
(Makes approx. four 750 ml. bottles)
INGREDIENTS
9 eggs
5 cans evaporated milk
3 cans sweetened condensed milk
1 pint white rum (Belize's Caribbean Rum, is the best to use but a good substitute is Wray & Nephew. NO Bacardi)
1 tablespoon vanilla extract
1 tablespoon cinnamon powder
1 tablespoon ground fresh nutmeg
TOOLS
large mixing bowl
hand mixer
liquid measuring cup
ladle
a funnel
4 – 750ml bottles, a punch bowl or a pitcher
DIRECTIONS
– Blend eggs in mixing bowl 15-20 minutes
– Add evaporated milk. Blend for approximately three minutes.
– Pour in condensed milk, rum and vanilla extract. Sprinkle cinnamon and nutmeg evenly over the mixture.
– Blend rum popo mixture approximately two minutes or until all parts are evenly dispersed.
– Use measuring cup to pour mixtures into bottles with a funnel or ladle to pour into punch bowl or pitcher.
– Keep chilled and stir before serving
– Serve with ice and garnish with cinnamon powder or a cinnamon stick