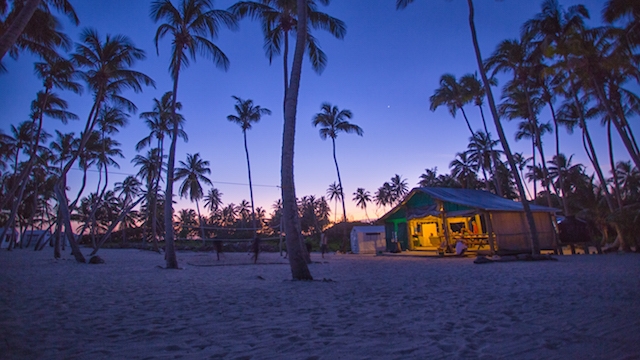 Celebrating New Year's Eve on the Lighthouse Reef Atoll

Where will you start 2016? Celebrating New Year's Eve at our Half Moon Caye basecamp is a unique experience. This tropical marine park and UN World Heritage site is located at the southeast corner of the Lighthouse Reef Atoll, approximately fifty-five miles off the coast of mainland Belize. Imagine spending New Year's Eve on this remote protected island with just a small group of our guests, our guides and 4000 red-footed boobies!
Half Moon Caye is the perfect location for snorkeling, sea kayaking, SUP and exploring this amazing marine area.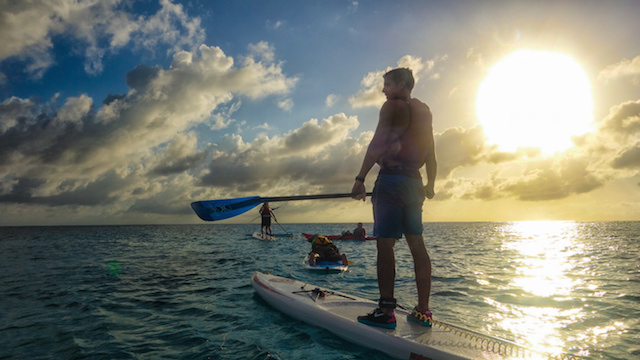 After a day of adventure with family or friends, relax with a Belkin beer or Belizean rum punch whilst watching the sunset. Our talented local cooks will prepare a feast of fresh seafood and traditional dishes such as Belizean conch fritters and key lime pie. Dinner is served in our open air dining pavilion on the beach. After dinner immerse yourself in the culture of Belize with traditional Garifuna drumming and dancing with the island cooks and guides.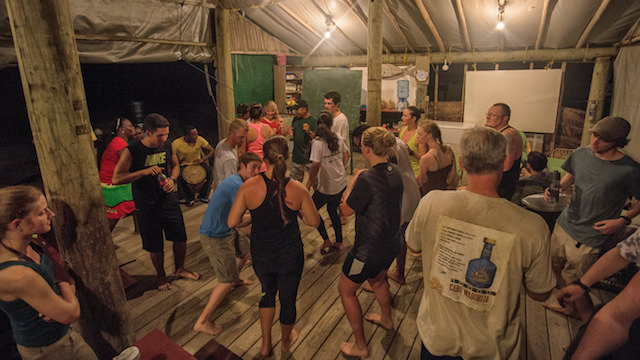 After ringing in the New Year sleep peacefully in your oceanfront tent-cabana or stay up a little longer and watch the phosphorescence from the beach under the light of a new moon. Wake up on New Year's Day for some early morning yoga by the sea or sleep in. Start 2016 with another stolen day of adventure out on the reef, unplugged from everyday life back at home.
If you would like to join us, we still have availability for Lighthouse Reef departures over the Christmas and New Year's Eve holidays.
· Lighthouse Getaway : Dec 18 or 30 departures: 5 days/4 nights.
· Lighthouse Reef : Dec 17 or 29 departures: 6 nights.
· Maya Reef Explorer : Dec 15 or 27 departures: 8 nights.