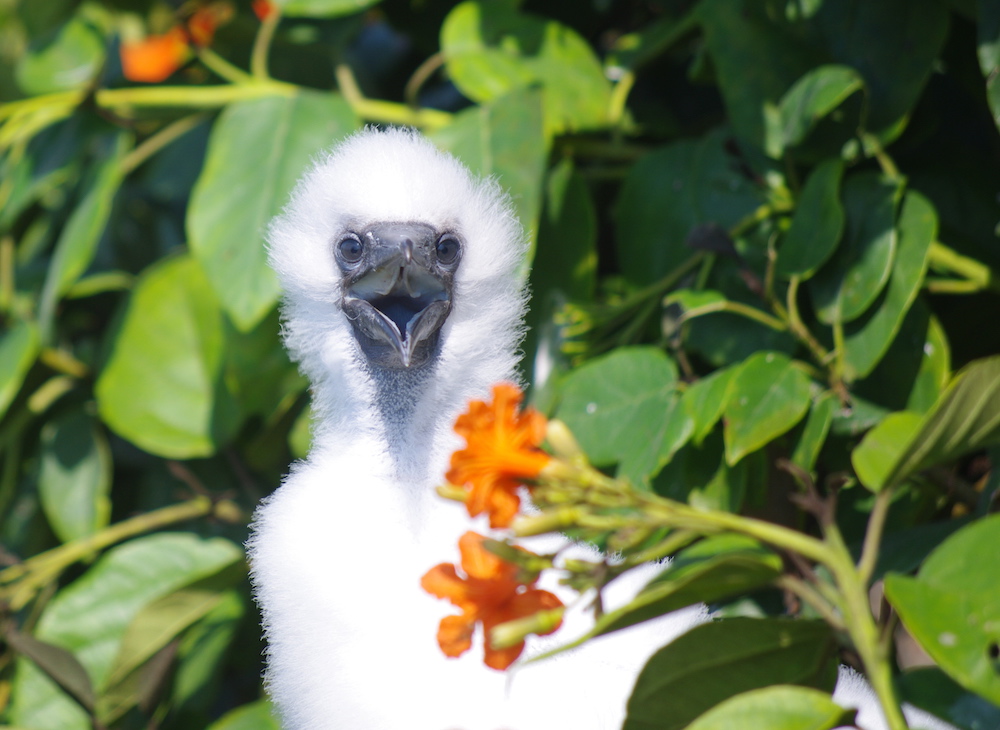 2019 marks Belize Audubon Society's 50th Anniversary.  On February 6, 1969, the Belize Audubon Society (BAS) was founded for the purpose of learning more about wildlife in Belize and preserving it as a part of Belize's heritage.  Today the BAS continues the important conservation work as the oldest environmental NGO protecting Belize's precious natural resources. 
BAS currently co-manages seven of Belize's Protected Areas, including Blue Hole Natural Monument, Half Moon Caye Natural Monument, St. Herman's Blue Hole National Park, Cockscomb Basin Wildlife Sanctuary, Crooked Tree Wildlife Sanctuary, Gunanacaste National Park, and Victoria Peak Natural Monument.
Explore, Enjoy and Conserve - Belize Audubon Society Video Contest
As part of the 50th year anniversary celebrations, the BAS will be running a video contest. This is your chance to submit a short video showing how you explore and enjoy a Belize Audubon Society co-managed protected area for a chance to win. Whether it be hiking, swimming, river-tubing, birding, cave-tubing, diving, snorkeling, or any other BAS adventure - we encourage you to visit a BAS park today to explore, enjoy and conserve!
Rules:
1. One video entry per person.
2. Open to amateur videographers. Video must not have been published previously or won previous awards. 
3. Video must be no longer than one minute and thirty seconds in length and filmed at a BAS park.
4. Submit in a commonly supported video format via Dropbox, Google Drive, or externally on a storage device. 
5. All entries must be submitted by 5:00 pm on March 28, 2019.
Submit entries to:
Belize Audubon Society
16 Taiwan Street, Belize City
education@belizeaudubon.org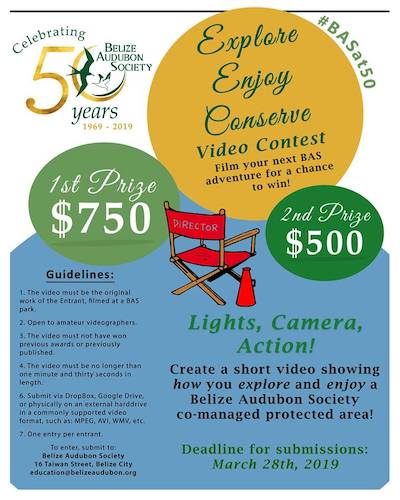 Half Moon Caye and the Belize Audubon Society
Island Expeditions is committed to responsible tourism, conservation, local education and is proud to support the Belize Audubon Society. Our Lighthouse Reef Basecamp is located on Half Moon Caye, a protected island managed by the BAS. We generate over $100,000 a year for the operations and maintenance of the Half Moon Caye National Monument. 
A 1-year Membership to the Belize Audubon Society is included for all our guests visiting our Lighthouse Reef Basecamp on Half Moon Caye.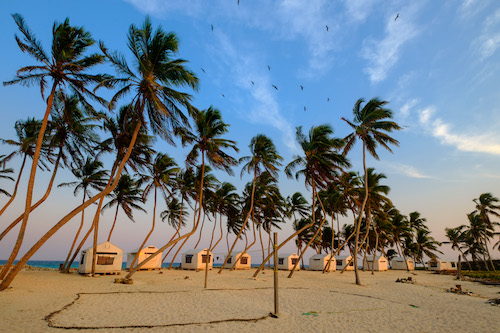 Lighthouse Reef Basecamp on Half Moon Caye
Are you planning a visit to Half Moon Caye on Lighthouse Reef, Belize?
Join us at our Lighthouse Reef Basecamp located on Half Moon Caye and experience a snorkeling, sea kayaking and paddleboarding adventure. Meals, accommodation, boat transportation, guides, sports equipment, activities, marine park fees and taxes are all included in your trip price.
Contact us at 1.800.667.1630 or email: info@islandexpeditions.com for more information.