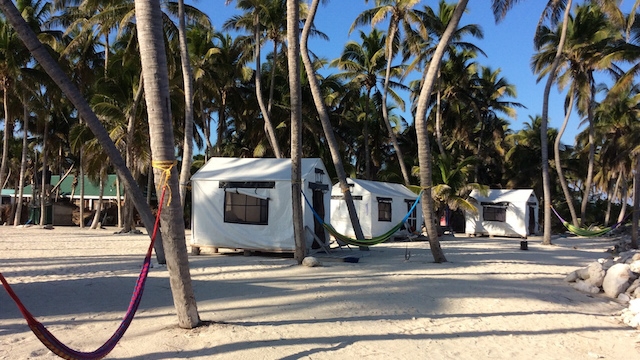 As part of our 30 Year celebrations at Island Expeditions, we are asking our guests to help share our 30 year story in Belize. If you have traveled with us we would love to hear and see the highlights from your trips to Belize. Just for doing that, we'll send you an IE T-shirt or hat and you'll also be entered into a draw for a chance to win a free Amazon Kindle E-reader with popular travel eBooks, if you do! Go to Islandexpeditions.com/30 where you'll easily find the place to share your story and upload photos.

We have been delighted and inspired by all the stories and photos of Belize we have received so far. Thank you so much to all our guests who shared your memories with us, it's been an amazing journey.

Check out all the 30 Year stories and photos.

Here are 5 of our favourite we have received so far:

1. Adventure on Half Moon Caye, Lighthouse Reef by Barb Hassall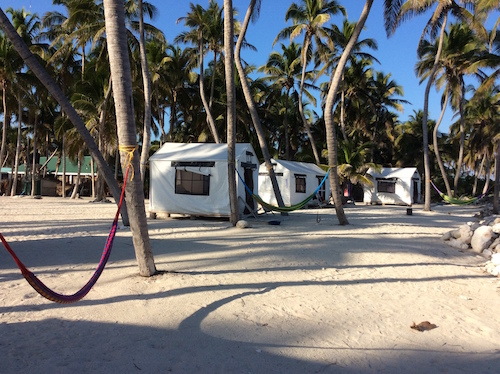 "..My sister and I were just on Half Moon Caye . We did the classic eight day, Lighthouse Reef trip. It was an amazing adventure that we'd like to become an annual event. We loved the pristine, natural location - almost our private island. The friendly, knowledgeable staff willingly shared their extensive knowledge of fish, coral, birds and their culture. We were very impressed with Island Expeditions ability to allow us to explore and appreciate the local environment with a minimal impact…"

2. Barracuda!! by Elliot Rodger




"...Imagine four delighted clients spending five whole days on Southwest Caye, Glovers Reef with Guide Mike all to ourselves! Mike kept us hopping with snorkeling, kayaking, paddle boarding, swimming, kayak sailing and fishing! He wanted at least one of us to catch a barracuda so off we went trolling the reefs hunting for the big one. We saw lots to interest us including dolphins breaking open conch shells but Mike was getting antsy - no barracuda. Suddenly my line felt like it snagged a brick wall. "Barracuda!" Mike yelled and grabbed the line to set the hook. He had to help me haul in that big fish. You have to be really fast or it will jump off the hook. He was thrilled and so were we. Back on Southwest Caye Mike cleaned the fish, while we snapped photos, and then sent it to the kitchen. The barracuda steaks were delicious! Yet another Island Expeditions memory of a lifetime!..."

3. Green Iguana by Sylvia Lee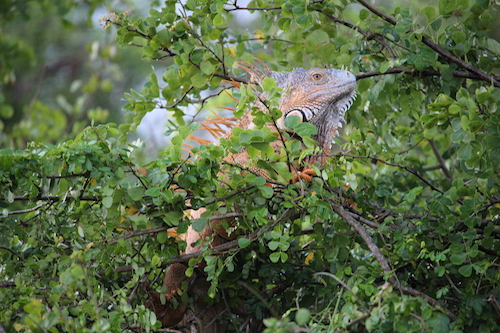 "...My first time in Belize was in 2013 on Paradise Islands and Glover's Getaway trips. In 2016 I returned for more on the Lighthouse Reef Adventure. While the island activities were amazing I really loved the wildlife photo opportunities. The early morning lagoon tour at Crooked Tree Sanctuary exposed me to blue herons, white egrets, snail kites, anhingas, jacanas, a rare pygmy kingfisher and loads of green iguanas up in the trees. In the treetops at Lighthouse Reef I made many trips up the bird tower to see frigate birds with their puffed up red throats and nesting red-footed boobies. On the ground were hermit crabs. In the water I captured shots of nurse sharks, loggerhead turtles, lobsters, a few squid, barracuda, French grunts, stingrays and conch. I wouldn't even be able to identify most of the fish and birds without the helpful guides…"

4. Guide Pablo and guests at the Lighthouse Reef Basecamp on Half Moon Caye by Kelly Wharton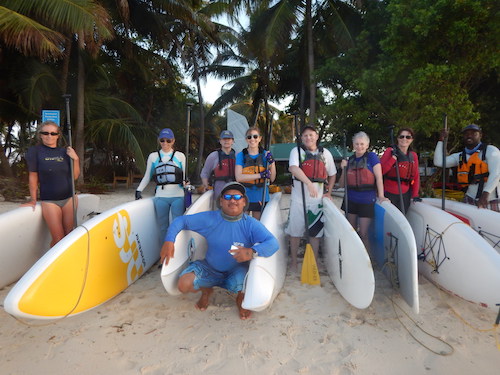 "...Lighthouse Reef, just off Half Moon Caye, last March. Its mid-morning and I paddled over to Long Caye with the kayakers who had hoisted their sails. We are surrounded by water so crystal blue it is like floating on a swimming pool. Gliding underneath my paddleboard is a nurse shark and then a ray. Earlier that morning, I dove the Blue Hole and this afternoon I will snorkel the Aquarium. Three of us kayaked out to the wreck to watch the sunrise out of the Caribbean Sea on our last morning then climbed to the tree canopy and said goodbye to the nesting frigate birds and red footed boobies. A lifetime of experiences in one day…"

5. Sea kayaking by Sherri Peterson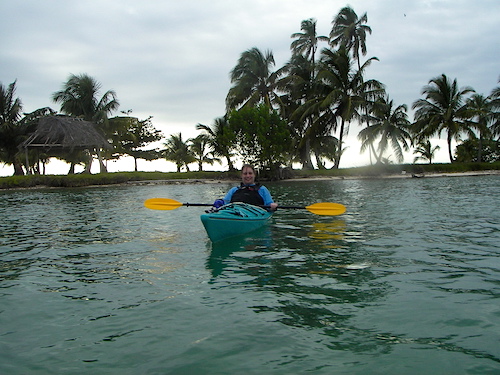 "...We arrived Feb 14, 2006 to a newly constructed dock. I decided to take this trip to conquer my fear of ocean and to decide if I wanted to buy a kayak. It was an amazing place beautiful and peaceful. I had amazing guides Kiya (not sure spelling) and Jack made me feel comfortable in and on the water even when being charged by a big barracuda. Thanks to this amazing trip I have bought a kayak and have been kayaking for the last 10 years and have been able to snorkel in many different destinations…"

As you can see there have been some great stories and pictures over the years, that our guests have shared with us. We'd love to see and hear your stories from your travels with us in Belize. Go to Islandexpeditions.com/30 and share your experience. If you haven't been to Belize with us yet and are looking to go but not sure where to start, check out our Trip Specials page, we've got lots of last minute deals so you can still get down to Belize this season.