Posted on Thursday, September 8, 2016
Winter is a great time to travel off the beaten path to some of Belize's special locations that see fewer visitors. Stay at a unique Adventure Basecamp on a remote coral atoll. Travel deep into the Mayan Mountains and explore the tropical rainforests.

If you are planning to visit Belize this winter, consider adding some of these activities to your adventure bucket list.
1. Sea Kayak, Kayak Sail or SUP on Belize' Remote Atolls
Some of the best paddling and marine exploration in the Caribbean Sea can be found around Glover's and Lighthouse Reef, two remote coral atolls and UN World Heritage Sites within the Belize Barrier Reef. From your sea kayak or SUP, you will be able to experience the crystal clear waters, thousands of coral reefs and the abundant and varied marine life of Belize.
Kayaking Sailing at Southwest Caye on the Glover's Reef Atoll

2. Discover Belize's Best Snorkeling Areas
Glover's Reef Atoll is known as one of Belize's best snorkeling destinations and has over 600 patch reefs. Expect to see a huge variety of marine life, ranging from nurse and whale sharks to turtles and countless colorful tropical fish.
Half Moon Caye on the Lighthouse Reef Atoll is another great snorkel spot, with a shallow area that is the perfect depth for a snorkeler. From this location, you can experience a snorkeling excursion to the legendary Blue Hole, a fascinating sinkhole made famous by explorer Jacques Cousteau. Another popular snorkeling location on the Lighthouse Reef Atoll is the The Aquarium. This great snorkeling spot is known for its profusion of fish and towering coral formations.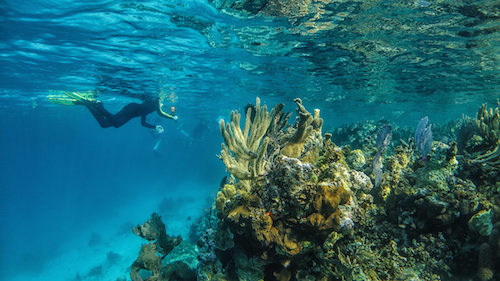 Snorkeling at the Blue Hole, Lighthouse Reef Atoll
3. Visit a Red-Footed Booby Colony
Belize is a popular destination for birding and is a sanctuary for over 540 bird species. There are many incredible locations in Belize to bird watch, but one unique location is Half Moon Caye on the Lighthouse Reef Atoll. Half Moon Caye is a protected island managed by the
Belize Audubon Society
and is home to a nesting colony of 4000 red-footed boobies.
The red footed booby birds live on the caye starting from mid-December and leave in August. The chicks hatch in March and then a few months are spent growing before they leave for the open sea, where they feed on their favorite food of flying fish.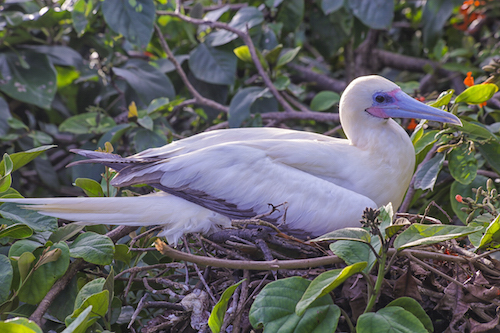 Red Footed Booby at Half Moon Caye
4. Experience the Only Lodge to Lodge SUP and Snorkel Trip in Belize
The
Coral Islands SUP
trip journeys between local island lodges in the Southwater Caye Marine Reserve. By day discover the sheltered lagoons and turquoise waters of the Southern Barrier Reef and spend nights in small, family run island lodges.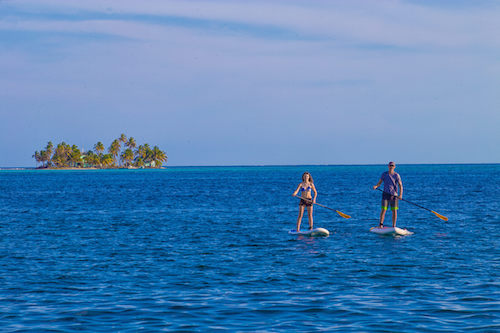 Paddling on the Coral Islands SUP Trip


5. Travel to Remote Mayan Villages and Paddle the Moho River
Plan to visit Southern Belize and explore one of the last remaining untouched regions of the country. Experiencing the traditional village life of the Maya people is a fascinating insight into how the Mayan people currently live, and have evolved and adapted to the modern world. On our Ultimate Adventure trip we visit the traditional Kekchi Maya village of Santa Theresa and the Mayan Mennonite village of Jordan.
Paddling the mighty Moho River is a chance to see a side of Belize that few travelers get to experience. It is one of Belize's most beautiful rivers and kayaking is a unique way to experience the pristine rainforest and wildlife of this unique location.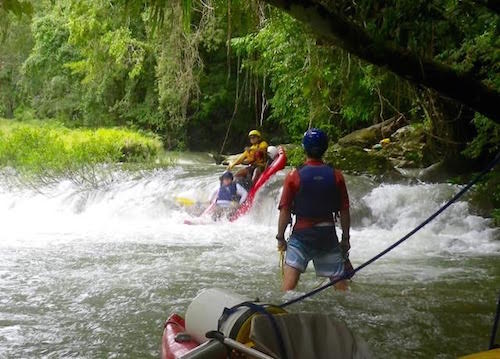 Navigating the Pour Overs on the Moho River

If You Go:
We offer scheduled small group adventures during our Expedition Season which runs November through May. The
Glover's Reef and River of Caves
and
Lighthouse Reef Adventure
stay at our island Basecamps on Glover's or Lighthouse Reef...and the Basecamp on Lighthouse is just a short walk from the Red Footed Booby colony! The
Coral Islands SUP
has 5 departures this season, including 2 with guest instructor/SUP 'guru' Norm Hann. The
Ultimate Adventure
and our brand new, soon to be announced 'Epic Belize' visit the remote Mayan villages of the Moho.