Posted on Tuesday, March 3, 2015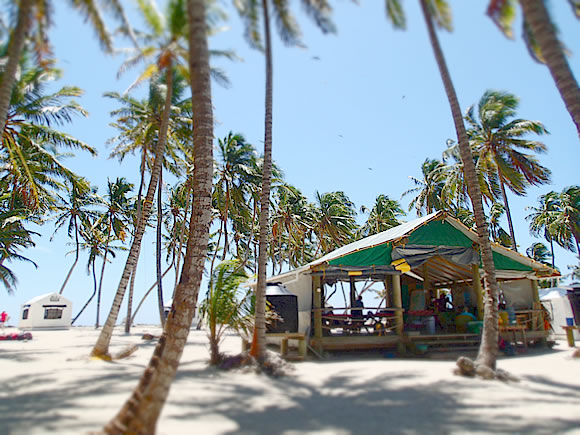 CELEBRATING TEN YEARS AT LIGHTHOUSE REEF!
Lighthouse Reef Atoll (Including the Great Blue Hole) is one of Belize's national treasures, and Half Moon Caye is considered the crown jewel of the Belize Barrier Reef System. In 1928 Half Moon Caye was designated one of the first Marine Protected Areas in the Caribbean. In 1971 the
Belize Audubon Society
(BAS) lobbied the government of Belize to expand the reserve around the island. Then, in 1982 it was named a National Monument to Belize. Now a UNESCO designated World Heritage site, this beautiful island located almost sixty miles offshore is visited daily by scuba divers that come to dive the neighbouring Great Blue Hole.
After years of running trips in the Cockscomb Basin Jaguar Preserve (also managed by the Audubon Society), the BAS approached us with a unique opportunity. Could we help generate revenue to fund their conservation work, from "this little island at Lighthouse Reef"? After a visit to the site in 2003, our jaws dropped at its stunning beauty. Shortly after this visit, the planning begun.

Mirroring our Basecamp established at Glover's Reef, we brought our wall tents to the island. We started with a few small groups and got to know the place. Working with BAS, we then designed and built the Pavilion in the center of camp and donated the structure to the BAS in the winter of 2004/2005. In 2005 our Lighthouse Reef Basecamp was born!

Ten years later, we have hundreds of guests visiting the island each year. Our trips now generate more than $100,000 annually towards conservation, research and managing this protected area.
SHARE YOUR MAGICAL MOMENTS AT LIGHTHOUSE REEF – AND WIN!
We're calling out to all past guests to send us their magical moments and photos from Lighthouse Reef over the last 10 years (THE OLDER THE PHOTO, THE BETTER). We would like to share some of the photos on our Facebook page. P
lease post to www.facebook.com/islandexpeditions or email trish@islandexpeditions.com no later than March 24, 2015 and we will post on your behalf.
Our Canadian office will collectively pick their favorite picture and favorite memory…and you will have a chance to win $350 towards your next Lighthouse trip.

Here are a few of our magical moments to get you started!

- Best way to start the day – fresh coffee and a walk along the trail at dawn to the nesting colony of thousands of red-footed boobies!
- It's dusk and our guide is at the beach cleaning today's catch. The sun is setting and a bunch of nurse sharks are playfully hovering nearby...
- Heading out for an afternoon of fishing with our Belizean guide James. He showed me how to do traditional Belizean line fishing...and I caught a barracuda!
- Walking down to West Beach, Belkin beer in hand and toasting an amazing Belizean sunset.
- Afternoon 'apres' -enjoying a Belizean rum punch and trying some of Bol's famous conch ceviche.

We hope you can join us at Lighthouse sometime soon!
SPECIAL LIGHTHOUSE REEF DEPARTURES THIS MARCH AND APRIL

This March and April we are running two special trips to Lighthouse. We are reaching out to all of you that have always wanted to visit Lighthouse Reef Atoll…and to those of you that have been there and are yearning to go back!

We have a great six night package that includes four nights at our Half Moon Caye Adventure Basecamp, plus a day at the Bird's Eye View Lodge and a night at the Biltmore Plaza. For those of you wanting a whole lot more Lighthouse, there is also a ten night package which gives you eight glorious nights on Half Moon Caye, plus the same lodges on either end.

We have included your mainland lodging before and after these trips, meals, accommodations, transportation in Belize, your guides, group equipment and all activities. You'll paddle, SUP, and go on snorkeling excursions to the Aquarium and the renowned Blue Hole.
Lighthouse Reef
6 Night - Special Rate $1299 USD or $1399 CDN ($200 Off) Departure Dates: Mar. 6, 10, 20, 24, Apr. 7, 17, 21
1 night Birds Eye View Lodge, 4 nights HMC Basecamp, 1 night Biltmore Belize City.
Lighthouse Reef
10 Night - Special Rate $2299 USD or $2599 CDN ($200 Off) Departure Dates: Mar. 6, 20, Apr. 17
1 night Birds Eye View Lodge, 8 nights HMC Basecamp, 1 night Biltmore Belize City.

For more information and details, email trish@islandexpeditions.com or call 1.800.667.1630 to get this special rate.
NOMINATE YOUR ISLAND EXPEDITIONS GUIDE!
For those of you that have traveled with us before, we wanted to let you know about the Wanderlust World Guide Awards in case you would like to nominate one of our guides!
Wanderlust
is a UK adventure travel publication and these are the only awards of their kind in the world. Not only do the winners receive recognition for their contribution to the world of travel, they are also awarded a bursary for use in community projects or their own personal development.