Posted on Wednesday, May 17, 2017
Are you considering a trip to Belize during the summer months? If you are, it's a great time to go. Many visitors to Belize are concerned about the weather during the 'Green' season which runs from June to October. There is no need to be concerned. It might be the wet season in Belize, but the reality is that it often just rains at night or the rain showers that occur during the day are usually brief and intermittent. You might even find it refreshing!

Temperatures in Belize, (much like the rest of the Caribbean) during the summer are comparable to many places in North America, with a steady temperature at around 84° F (29°C).

Escaping to the reef or coastal areas and enjoying the cooling Caribbean ocean breeze is a wonderful way to spend the Belizean summer. Heading inland to the rainforests, Maya Mountains, fresh water rivers and waterfalls is also a great place to keep cool and explore this incredible part of Belize. And a good way to learn about other cultures and people.

Here are our 5 top picks on the best places to visit and stay in Belize during the summer months:

1. Cool off in the Mayflower Bocawina National Park

The Mayflower Bocawina National Park is located in the Stann Creek District at the base of the Maya Mountains. It's a beautiful place to visit in Belize at any time of the year and particularly in the summer so you can cool off in the rainforest and take a refreshing swim in the clear emerald waterfall pools.
Start your summer adventure at the
Bocawina Rainforest Resort and Adventures
which is located in the heart of the park, and the perfect place to base yourself when exploring the area. From the resort, you can experience Belize's longest zip line adventure plus the only real waterfall rappelling in the country. There are a number of hikes in the rainforest including five different waterfalls and unexcavated Mayan ruins to explore.

Birding opportunities in the park are incredible, with over 200 different species of birds that have been identified including toucans, trogons, oreoles, woodpeckers, owls, tanagers, kiskadees, hummingbirds, curassows, kingfishers, tityras and more. There's even scarlet macaws and a rare sighting of the legendary harpy eagle.

Wildlife viewing opportunities are endless with several threatened species that have been recorded in the area, including the endangered Yucatan black howler monkey, Geoffroy's Spider monkey, Baird's tapir and the Sabrinus and Sanderson's rain frogs.

We recommend:
The
Rainforest Canopy Adventure
is a 3-Day, 2-Night trip that is based at Bocawina Rainforest Resort. This trip includes a range of fully guided adventure experiences, including ziplining and waterfall rappelling. You will have free time on this trip to explore or relax at your leisure. There are nearby swimming holes, waterfalls, a small Mayan ruin (you can easily walk to) and forest trails that you can explore without guides. Meals and ground transportation to and from Dangriga is included.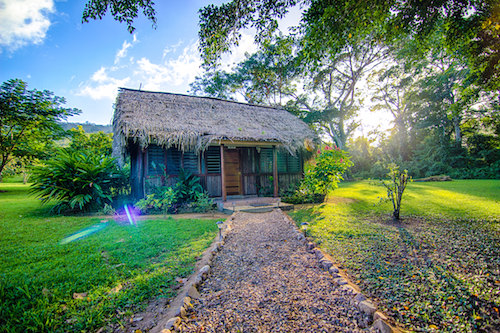 Bocawina Rainforest Resort & Adventures

2. Explore the Belize Barrier Reef during the Summer
One of our favorite spots in the Southwater Caye Marine Reserve on Belize's Southern Barrier Reef is Tobacco Caye. This idyllic tropical island in the Caribbean Sea is the perfect place to unplug and enjoy the summer months in Belize. Explore the Belize Barrier Reef by sea kayak and Stand Up Paddleboard. Tobacco Caye offers world-class walk-in snorkeling from the beach. The over the beach cabanas at
Tobacco Caye Paradise
all have their own private deck with a hammock perched over the turquoise tropical waters.

If you go:
Get the best of both worlds! We offer a year-round adventure package for Tobacco Caye. The
Rainforest & Reef Explorer
package combines two off-the-grid Belize favorites - Bocawina Rainforest Resort in Mayflower Bocawina National Park and Tobacco Caye Paradise. This package starts and ends in Dangriga and includes accommodations, meals, activities and round-trip transfers. Check out our
Belize vacation specials
for a special offer on the Rainforest & Reef Explorer package for the summer. If you
book now
you can get a free extra night at Bocawina Rainforest Resort.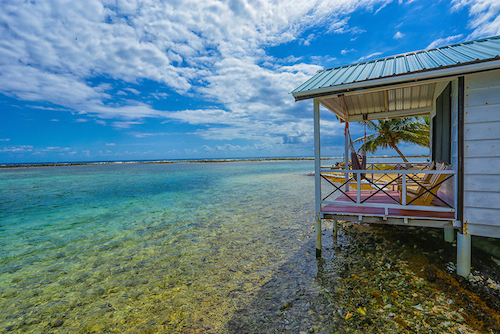 Tobacco Caye Paradise Lodge

3. Experience some of the best beaches in Belize in Placencia

Placencia is a small Creole fishing village located at the end of a sand spit, along the Central Coast of Southern Belize. Placencia is known for its friendly people, and it is also known for having some of the best beaches in Belize. It's the perfect place to visit in Belize during the summer, with beaches to explore and streets to wander, where you can catch the cultural vibe of this eclectic community.

If you go:
Our
Jungle and Beach Explorer Placencia
trip combines a four night active adventure at Bocawina Rainforest Resort with three nights in the beachside community of Placencia. This Belize vacation package is ideal for guests who would like to combine an off-the-grid rainforest experience with some beach time at the nearby Creole fishing village of Placencia.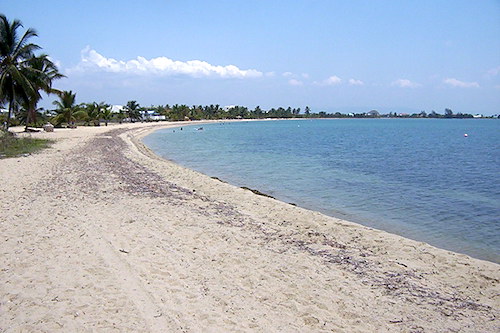 The beach at Placencia

4. Enjoy a Belize Summer Vacation in the Village of Hopkins

Hopkins is a small fishing village of approximately 1500 people, located on the Central Coast of Southern Belize. Hopkins is known for its friendly people, and is one of a few towns in Belize where you still hear locals speaking in Garifuna to one another on the street. It's a wonderful place to explore at any time of the year - hop on a bicycle, stroll the beach and get into the vibe of this seaside Garifuna village.

If you go:
The
Jungle & Beach Explorer Hopkins
is a year-round Belize vacation package that combines a four night adventure at Bocawina Rainforest Resort with three nights in the beachside community of Hopkins.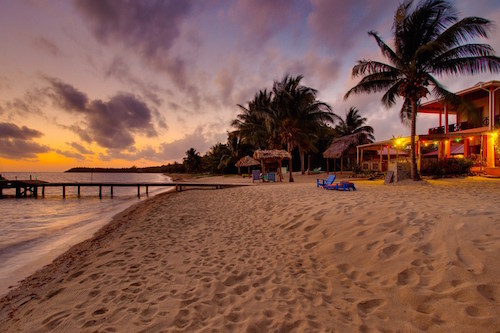 Beaches and Dreams Resort in Hopkins

5. Discover the Mayan Ruins of Belize in the Summer
Need some quiet time to discover and learn? With less tourists, the summer months are a great time of the year to discover Belize's Mayan sites including Lamanai, Altun Ha, Chau Hiix, Lubaantun, Xunantunich, Actun Tunichil Muknal, and more. This is your chance to get up close and learn about this ancient and interesting culture. Check out our blog on the
Top 5 Mayan Sites to Explore in Belize This Summer
.

If you go:
Our
Maya World Extension
trip includes a two night stay at the Bird's Eye View Lodge at Crooked Tree. On this Belize vacation you will visit the Mayan ruin of Altun Ha, known for the impressive temple of the Sun God and tour the ancient city of Lamanai.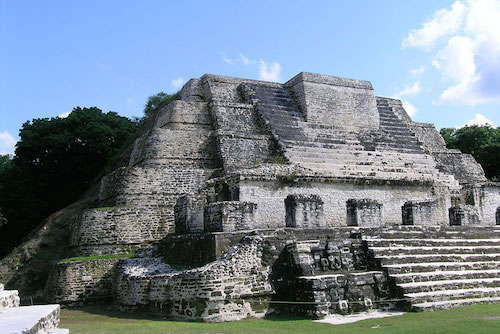 Altun Ha- Belize
As you can see there is lots to do and see in Belize, and there's no better time to get down there and take advantage of our
Belize vacation specials
. Then prepare to and have an unforgettable summer vacation with lots of great experiences. Call now at
1-800-667-1630 or email info@islandexpeditions.com
and do something different this summer!