Outfitting stimulating and challenging trips to the wild and wonderful places in Belize since 1987, Island Expeditions leads the way in Adventure Travel with over a dozen combinations of tried and true multi-sport and natural history itineraries to choose from.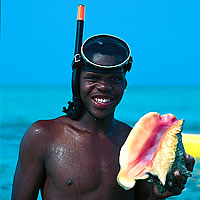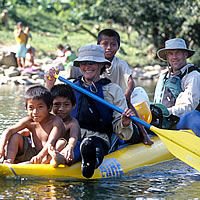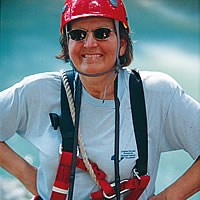 For us, the art of travel begins with the community of cultures and peoples we visit. Island Expedition's Belize vacations & kayaking trips are more than adventure and exploration in exotic locales. Along with skilled instruction in sports and activities, our trips brim full with learning and interaction with the people, the land, the sea, and the wildlife of Belize.
We also know that a great adventure is created from having first-class equipment, delicious meals, and small groups. You can be confident your participation in an IE trip generates funds to protect the wild places we depend on.
Into our third decade of leading adventure trips in Belize, we have created an exciting selection of trips drawn from our years of experience in the field and from our passion for creating outstanding adventure vacations.
Accommodations, transportation, and meals are all included in your Island Expeditions Belize vacation package. Island Expeditions programs benefit and involve people of local communities and generate funds that support conservation organizations such as the Belize Audubon Society and the Belize Zoo.
Contact our office for information on our Belize school and educational travel packages.
Enjoy what this site has to offer in the way of an introduction to our tours and the natural beauty of Belize. The top menu is designed to introduce you to the wild and wonderful places we explore. If at anytime you have questions or need further information please contact us by phone or by email.
REQUEST A FREE BELIZE ADVENTUre GUIDE

Please use the form below to receive your copy of
Island Expeditions'
Belize Adventure Guide in the mail.

Please press the " Submit " button at the bottom only once.